Fahrenheit boyband member Calvin Chen and actress Joanne Tseng are married
The announcement firmly puts a long-standing rumour to rest about whether the two are in a relationship.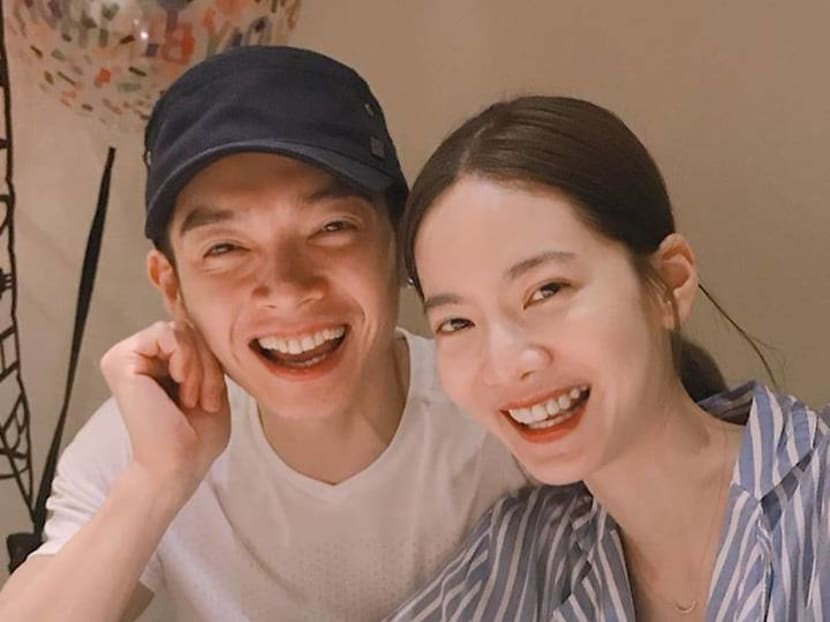 After keeping their relationship under wraps for many years, Calvin Chen and Joanne Tseng confirmed the rumours in the happiest way possible – by announcing their marriage.
On Thursday (Jan 23), they announced that they were now a married couple, posting the same photo on their respective social media accounts
Chen said in his caption: "Entering the next phase of my life. It might not be early, but everyone has their own pace."
The 39-year-old added that now that they were married, his responsibilities would be greater, and ended his message by thanking his friends and family for the support.
Tseng, 31, said in her own caption: "We are married. We have known each other for a long time. Mr Chen watched me grow from a girl to a woman and accompanied me all the way."
"From today onwards I am Ms Tseng and also Mrs Chen," she continued.
Tseng also revealed that Chen had proposed to her at his house, with many friends present, as reported by Toggle. The pair now live in Chen's house, but do not have any plans on getting a new apartment together yet.

Rumours of the relationship between the Taiwanese actress and the member of the boyband Fahrenheit first surfaced in 2009 after they appeared together in the drama Love Buffet.