EXO's Baekhyun, Chen and Xiumin file a lawsuit against SM Entertainment to terminate contracts
A legal representative of the three idols has called out the "unfair act of aggression" by SM Entertainment.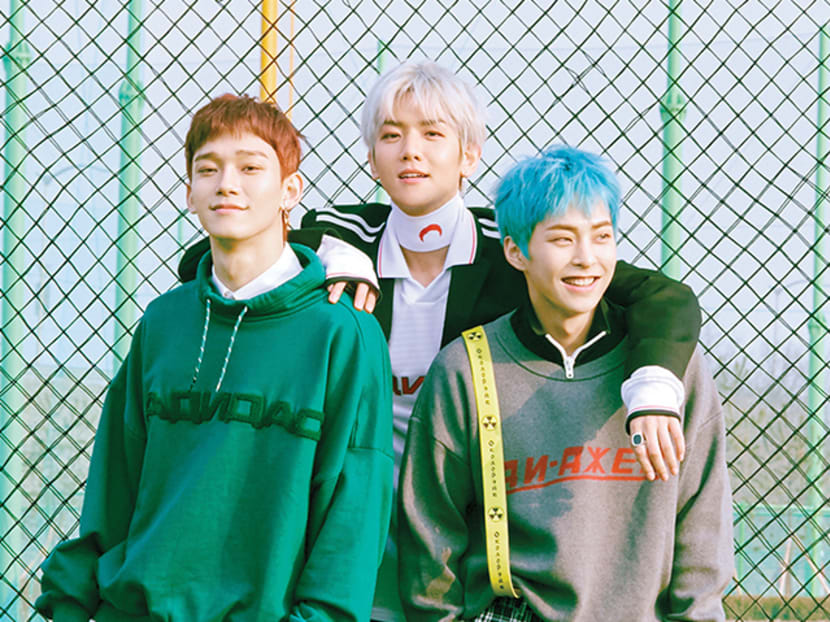 Fans of boy group EXO were dealt a triple whammy on Thursday (Jun 1) after members Baekhyun, Chen and Xiumin announced they have ended their exclusive contracts with SM Entertainment and will be taking legal action against them for overdue payments and unreasonable deals.
In a statement published on Korean web portal Daum, Lee Jae-hak – the lawyer representing Baekhyun, Chen and Xiumin – stated that SM Entertainment had been "unfair in regards to the artists' exclusive contracts".
He revealed that from Mar 21 till now, Baekhyun, Chen and Xiumin have sent seven requests for transparency of settlement details as well as the basis for those settlements. 
He added: "It is the artists' legal right to request accurate and transparent documentation of settlement grounds which have not been previously settled. SM is legally obligated to comply with the artists' contracts as well as the Cultural Industry Promotion Act. Despite that, SM maintains that they will not provide copies of this information."
Lee went on to say that SM "has committed grossly unfair aggression" by trying to force long contracts onto artistes. He noted that SM offered singers contracts that were legally binding for 13 years, longer than the standard seven-year contract recommended by the government.
"When considering the lengthy trainee period, SM Entertainment is coercing artists into, what can only be described, as so-called slave contracts lasting over 20 years."
Following the release of the statement, fans have been quick to condemn SM Entertainment with some highlighting its similarities with the 2009 lawsuit against the company by ex-TVXQ members Kim Jae-joong, Park Yoo-chun and Kim Jun-su.
It has not been confirmed if Baekhyun, Chen and Xiumin will remain in the band, which was formed in 2011. Former EXO members Luhan, Kris and Tao have previously filed lawsuits against SM for their "long contracts" and ended up leaving the group thereafter.