EXO's Chen announces marriage, fiancee's pregnancy; some fans call him 'selfish'
The boyband member made the announcement in a handwritten letter to fans, some of whom have called him out for getting her pregnant before getting married.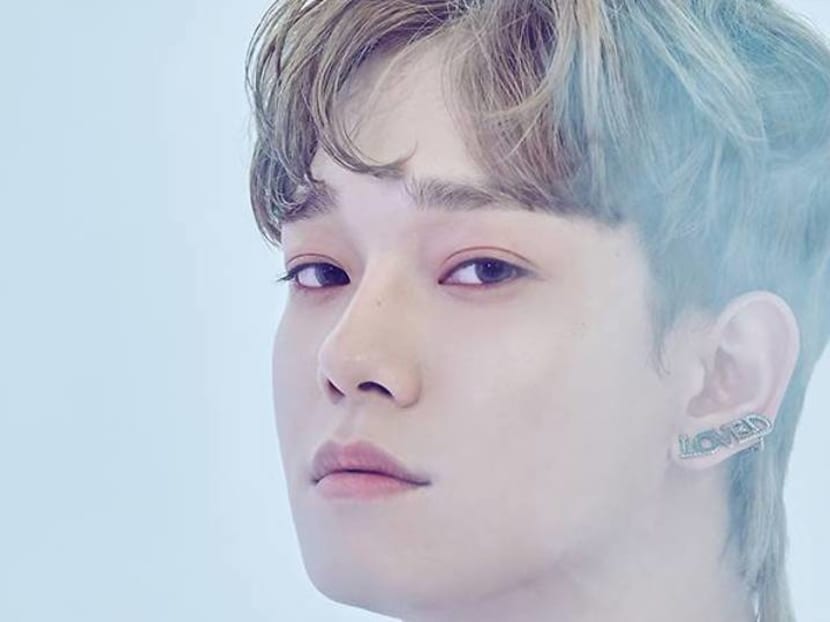 Wedding bells are afoot for EXO's Chen and his pregnant girlfriend. The K-pop boyband member made the surprise announcement in a letter to fans on Monday (Jan 13).
In his letter, Chen, whose real name is Kim Jong-dae, wrote: "I have a girlfriend that I want to spend the rest of my life with." 
He added that he had originally discussed his plans for marriage with his agency and other EXO members, and that he "wanted to announce the news at least a little bit earlier" so as to not surprise fans.
While the letter did not directly refer to his girlfriend's pregnancy, he also said that a "blessing" had come his way, which gave him the courage to make the announcement.

Chen ended his letter by thanking EXO members and fans for their support, and that he would "never forget this feeling of gratitude".
According to Soompi, a source from Chen's agency, SM Entertainment, confirmed the pregnancy. The agency also released its own statement: "Chen has met someone precious to him and will be getting married."
The statement added that as Chen's girlfriend is not a celebrity, the wedding would be a private affair with only their families in attendance, and requested for privacy regarding the wedding from fans and the media.
Not everyone is happy with the news, however.
Koreaboo reported that the announcement has drawn criticism from some fans, who called Chen "selfish" and "thoughtless", and called him out for getting his girlfriend pregnant before marriage.
Some even claimed they felt betrayed, and insisted that Chen should apologise to fans and other EXO members, and leave the group.