Extraordinary Attorney Woo star Park Eun-bin wants to try her hand at rom-com
The south Korean actress flaunted her Singlish repertoire at her Asian fan meet tour.
"Hello, I'm Park Eun-bin, thank you so much for coming lah!" the chirpy actress quipped, stepping on stage for her press conference at Voco Orchard, just hours before her Eun-bin Note: Binkan fan meet on Friday (Nov 11).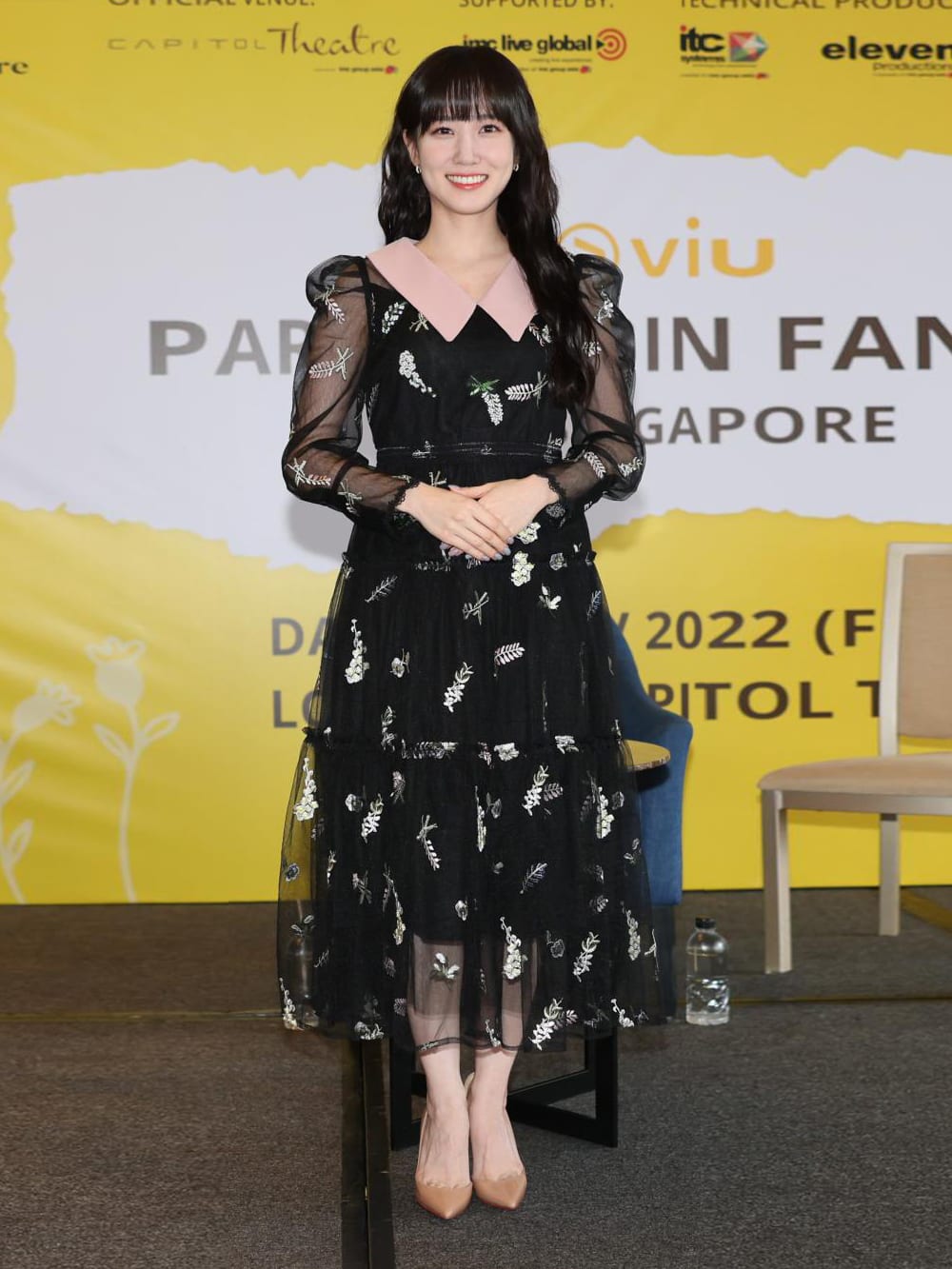 Park Eun-bin, the South Korean actress who starred in Extraordinary Attorney Woo, is also known for her performances in Do You Like Brahms?, Hello, My Twenties!, The King's Affection, and Hot Stove League.
Singaporean fans caught a glimpse of the south Korean actress at the fan meet held at the Capitol Theatre.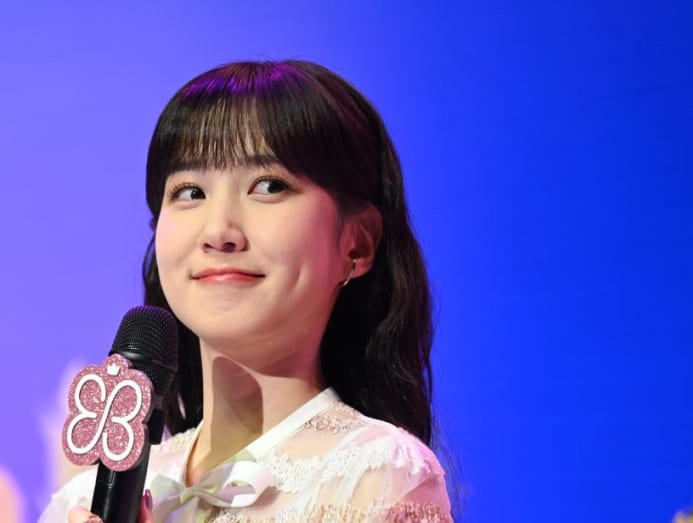 Eun-bin Note: Binkan, the title of her fan meet, carries two meanings. 빈칸 (binkan) can stand for "blank space", signifying the empty pages of the note that she wants to fill up with memories with her fans.
On the other hand, 빛나는 공간 (bitnaneun gong-gan), stylistically shortened to "binkan", means "shining space", which is what she hoped the fan meet would be like.
The session was nothing short of that, especially after the star skipped into the spotlight, singing Hello, a song originally sung by Park Hye-kyung and subsequently covered by Joy of Red Velvet.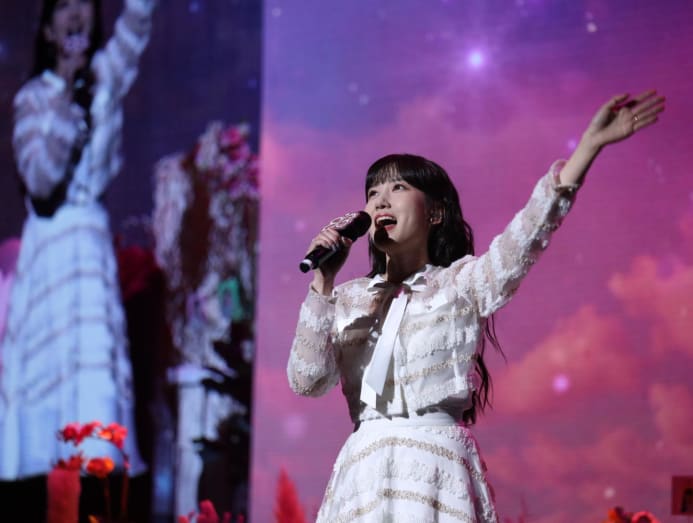 In real life, she is exactly what you'd expect her to be like – pleasant, lovable, and always smiling. She has what you would call a resting smiley face.
And while she's the epitome of demure, Park sure knew how to joke around – her occasionally awkward but extremely endearing use of "lah" after every "thank you" and "I miss you" made me (and many others) chuckle at her cuteness.
It didn't stop there – when asked what she would tell her younger self if she could turn back time, the actress comically went: "Eun-bin, fighting!" and pumped her fist in the air.
ON BEING IN SINGAPORE FOR HER FAN MEET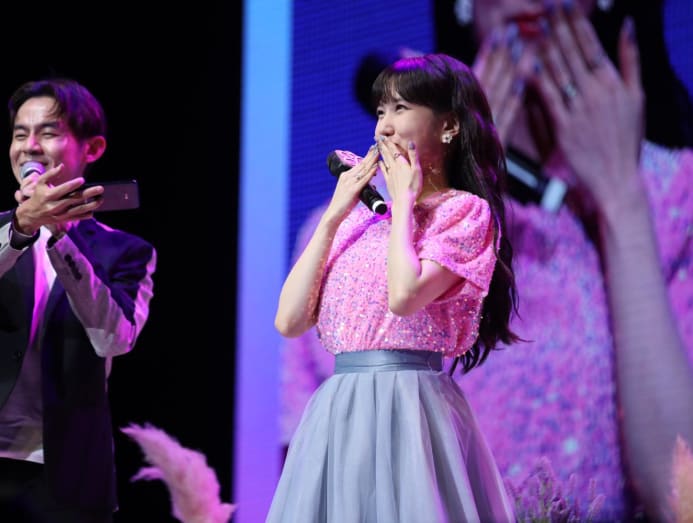 Park expressed that Singapore was the one place she had to include in her fan meet tour, and thanked her fans profusely for the love and support they've shown.
Watching her speak, I couldn't help but be amused by how much effort she'd put into connecting with local fans. "Singapore shiok!" (with two thumbs up), "I'm happy lah!", "I miss you lah!", "I miss you leh!" and "thank you lah!" came up regularly during the session.
Besides Singlish, she also said "nice to meet you" in Mandarin during the fan meet.
And since first impressions do indeed matter, we asked her what she thought of Singapore: "Clean, city-like, and very, very nice," she said.
On where she would like to visit while in Singapore, popular attractions Universal Studios Singapore and Botanic Gardens came up tops. She also divulged that chilli crab was what she would have for lunch after the fan meet.
ON WHAT UNIVERSITY MEANT TO HER
We're impressed by Park's long career (she started acting at five years old!), but also impressed that she completed her double major – psychology and media communications – in university.
To Park, her university life meant acting took a backseat. But it also meant she was able to focus on character development – no, not of her K-drama character, but of "human Park Eun-bin".
Her time in university was essential for her to "complete growing as human Park Eun-bin, rather than actress Park Eun-bin." She quickly added, "Oops, I didn't mean I'm perfect now, just that I'm a better person than I was before."
ON HER ACTING CAREER AND HER NEXT K-DRAMA GENRE
Park is known for attempting many diverse genres, and starkly different characters. From cross-dressing in The King's Affection, to her most popular role in Extraordinary Attorney Woo as a lawyer on the autism spectrum, Park has shown us that she's as versatile an actress as can be.
Surprisingly though, Park shared that she has yet to star in a rom-com, and would like to "go back to the basics", in other words, the OG K-drama genre. I cheered, and so did everyone else.
Is she in works to star in a rom-com soon? The actress says she hasn't decided on what her next move will be, but will keep in mind her fans preference for rom-coms.
ON HER EXPERIENCES ON SET
Ever wondered how the fake blood in dramas is made? As it turns out, it's a mixture of black coffee, syrup, and red food colouring. According to the actress, fake blood is "so sweet, so delicious!"
Also, Park revealed that the director of The King's Affection had trouble deciding between a happy or sad ending. "Please, please, happy ending!" the actress chuckled as she recounted the story.
ON HER APPRECIATION AND ADVICE FOR FANS
A fan asked Park for advice about starting a new job and embarking on a new journey. Park's sincere advice, in short, is "Don't give up, don't look back, and don't let fear get in the way."
As the fan meet drew to a close, Park performed the local song Sunny Island to thank her Singaporean fans.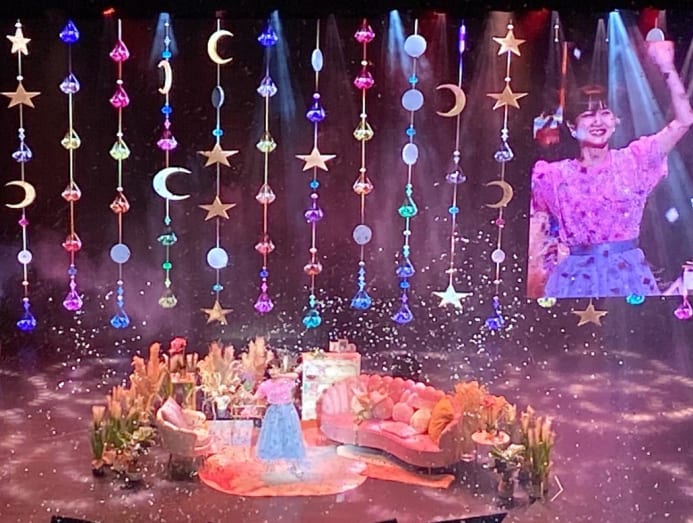 She also mentioned in her press conference earlier in the day that the overwhelmingly positive response to Extraordinary Attorney Woo was unexpected for her, both in South Korea and overseas.
"I was very touched to see that many people, regardless of their differing countries, backgrounds, and cultures, could all appreciate Extraordinary Attorney Woo. I am very thankful for that."