Did only one F4 member turn up at the Taiwanese boyband's show reunion?
Fans who tuned in to the much-buzzed performance of the four Meteor Garden idols were left wondering whether a reunion really took place.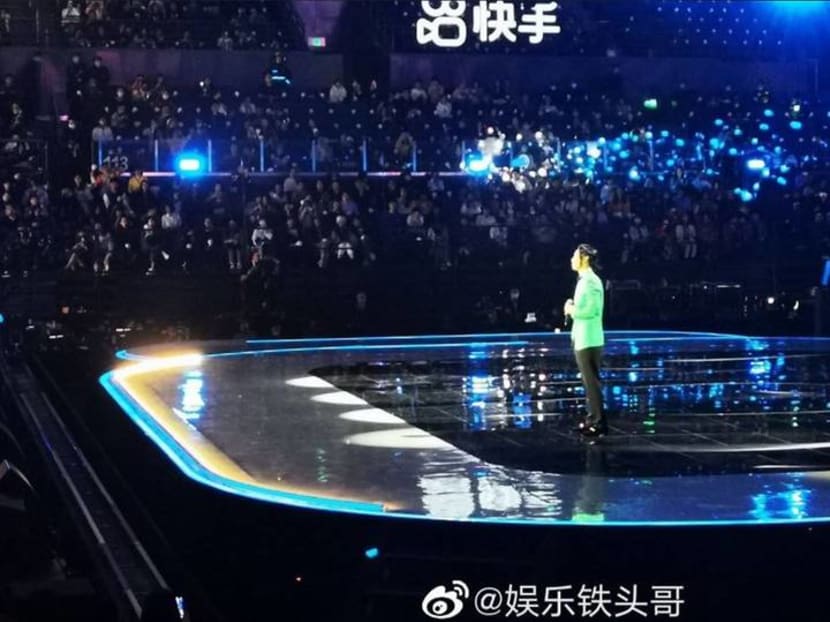 Meteor Garden fans were over the moon when it was announced that the original F4 was reuniting for the Jiangsu TV's 1001 Night Festival.

Back in 2001, Jerry Yan, Vanness Wu, Ken Chu, and Vic Chou became idol sensations after starring in the hugely popular television drama Meteor Garden, which led to the birth of their equally popular Taiwanese boy band F4.
The actor-singers released their debut album Meteor Rain in August that same year, the same month their TV show ended. That was followed by Fantasy 4ever in 2002 and their third and final album Waiting For You in 2007.
It has been seven years since the foursome performed together – coincidentally their last public appearance was also for Jiangsu TV's Spring Festival special back in 2013.
The highly anticipated event took place on Friday night (Oct 30) where the quartet sang two songs - Meteor Rain and Di Yi Shi Jian.
However, eagle-eyed netizens noticed that something did not feel quite right during the performance.
After a photo was posted on Twitter by one of the audience members present at the event, it was then revealed that Vanness Wu was the only one physically present at the event.
His fellow boybanders Jerry Yan, Vic Zhou, and Ken Zhu (and their individual performances) were actually edited into the show.
One Tweeter offered up the explanation that Yan and Zhu are currently Taiwan while Zhou was celebrating his wife's birthday, which is why only Wu ended up performing live.
Understandably, some F4 fans questioned whether this could even be considered a real "reunion" seeing as all four were not physically on stage together.
Others however, reasoned that it was likely due to the COVID-19 pandemic which made things hard for the other three to make their way to where the show was being broadcast.