Family-friendly holidays don't even have to be overseas
In this week's Chubby Hubby, Portly Papa column, giving your kids a nice pool and your attention is sometimes all that they want. An unlimited supply of ice cream and pizza helps, too, says Aun Koh.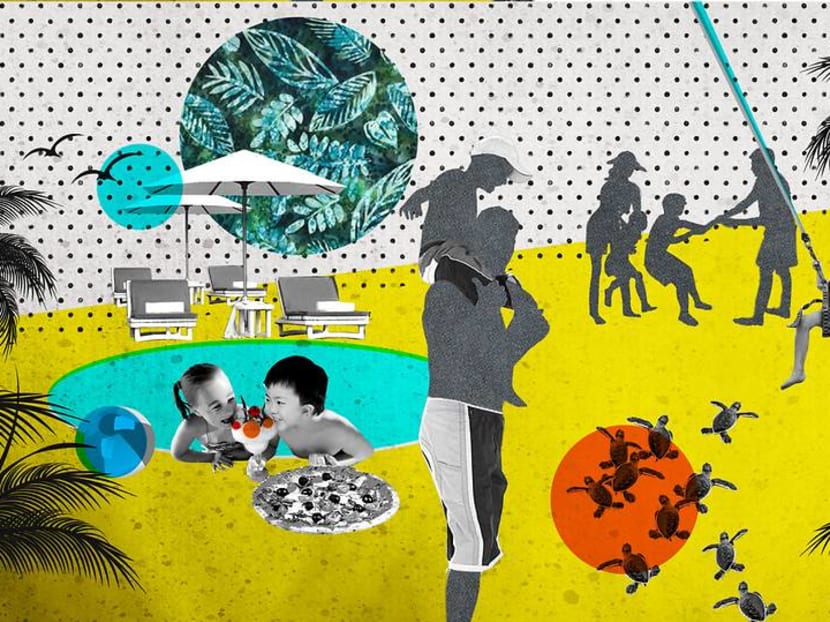 About a year ago, I thought I was the smartest dad in the world. You see, I was planning a family vacation and thought it would be a real treat for both the kids, my wife and I if we went to an all-inclusive resort. You know, one of those places in which your room rate also includes all meals, a host of activities, and most importantly, an awesome kids' club. You see, I was being very selfish.
I had grand visions of staying somewhere really lovely, dropping the kids off every morning with enthusiastic Millennial playmates, and then spending some much-needed quality time with my wife. After some research, and based on a lot of feedback from friends, I decided to book a holiday at the Club Med in Cherating, Malaysia. The decision was also partly nostalgic, for me, at least. My very first Club Med experience, way back in the summer of 1989, was at that same Club Med.

I had spent the summer in Singapore, working as a very lowly-paid intern at a company I shall not name. My family was living in Washington DC at the time but it was decided that I should spend a few months at "home" in order to get familiar with it (because we had left Singapore when I was two years old), entirely because I was expected to return the following year for National Service.
At the end of the summer, one of my father's friend's son and I decided to take a short break and convinced our respective parents to fund a jaunt to Club Med; fortunately, none of our parents knew that Club Meds, back in those days, were party places.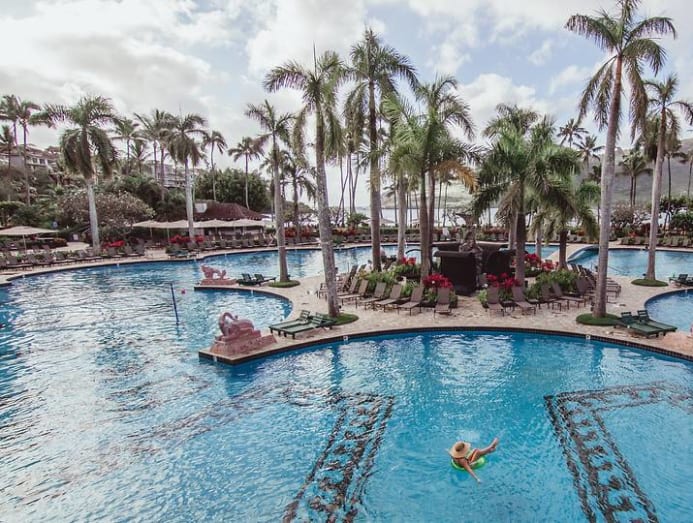 The Club Med in Cherating today is decidedly not for partying. It is very much a family resort and I would feel very bad for any singles or couples who mistakenly arrive there looking for some fun.

Anyway, our little family of four rocked up there for a four-day, three-night stay. After checking in, the wife and I quickly suggested that we go check out the kids' club and see what we could sign the little ones up for.

T1 and T2 had other ideas.
They had seen the massive pool, that is, in many ways, the focal point of the resort and wanted to check it out. And so, we spent the rest of that day playing with the two monkeys in the pool. Which basically means we spent the rest of the day entertaining our two insane children non-stop.

By the end of the day, I am pretty sure my poor wife was more exhausted than the kids were.

The next morning, we tried our luck again. When we got to the kids' club, we realised we had arrived too late for registration for the day. Also, we realised that the activities for kids of our daughter's age didn't exactly sound all that fun.

So, we decided she'd at least have to stick with us the whole vacay. To our energetic bouncing boy, though, we tried hard to sell him the pleasures of the kids' club. His simple promise was, "tomorrow … I'll do it tomorrow".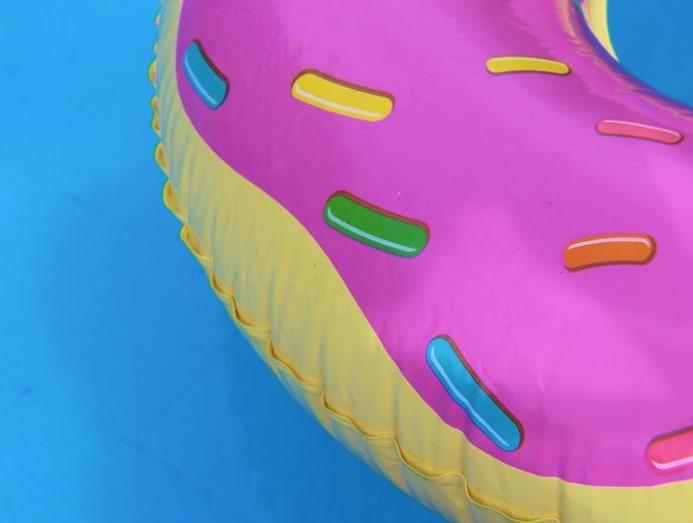 The rest of the day alternated between chilling out poolside, playing in the pool, eating ice cream by the pool, and having pizza and ice cream for both lunch and dinner. As far as the kids were concerned, it was the perfect day. We did try to tempt them with a whole range of activities – and succeeded in taking one family batik-painting class – but all they really wanted was pool time with papa and mama.

The next morning, we arrived bright and early, yet still missed the kids' club registration by about 10 minutes. T1 and I tracked down the group though and quickly signed him up. They were doing trampoline, bungee and trapeze that morning, which I thought would be super fun.

T1, who is a tad timid, did not entirely agree with me. He tried the bungee but wouldn't let them bounce him too high, and he absolutely refused to go on the trapeze. I stuck around to make sure he was having a good time while the wife and daughter hung out at the pool.

I followed the kids' group to a jungle walk, which again, I thought was really cool. T1, however, once he was clipped in, refused to move off the first checkpoint. At that stage, he dropped out of the kids' club and said he wanted to go back to the pool. 
That evening, we did do something really cool: We went to a turtle sanctuary and helped baby hatchlings make their way to the sea. But, like the other days, the majority of our time was spent at the pool, or eating pizza and ice cream.

Nonetheless, the kids have, for the last year and up until now, been asking when they can go back to a Club Med. They claimed to have loved the trip. But what they really loved was having access to us, a giant pool and an unlimited supply of ice cream and pizza. Which means I don't necessarily need to book a Club Med (despite the fact that I still remain a fan).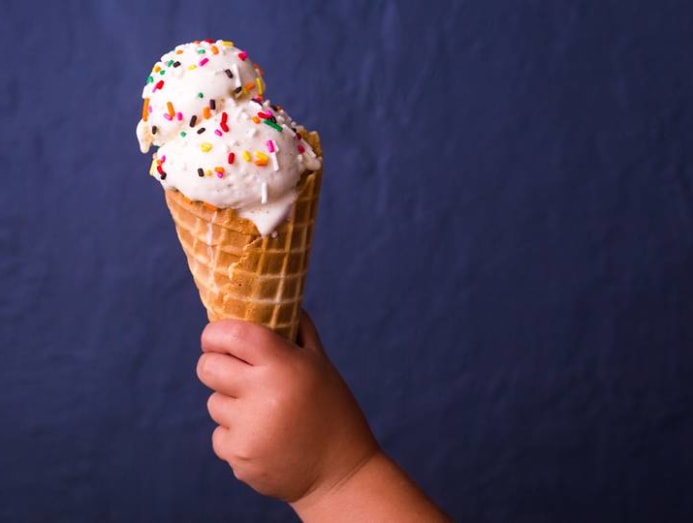 There are a fair number of very cool resorts nearby with pretty awesome pools (and playgrounds, designed for kids and families). The nearby Rasa Sentosa has a great pool with a slide, and indoor and outdoor playgrounds. Another Shangri-La property, this one in Boracay, looks like a wonderland for little ones. It literally has almost everything your kid come dream of asking for.

Further afield, the Hyatt Regency in Danang looks amazing, with not just an incredible pool, but also a cinema, a great play room, and a spa for mama. The Hard Rock Hotel in Bali has an enormous pool and some of the coolest waterslides I've seen in an upmarket property. Similarly, The Katathani in Phuket looks awesome, with four kids' pools and an indoor play gym.

In fact, Phuket seems littered with nice resorts with fantastic pools. The ultimate experience, for the kids (of course) would be to stay in a hotel built around a waterpark. Enter the Splash Beach Resort in Phuket, which looks pretty incredible with stylish accommodation to boot.

I am of course assuming all of these shortlisted places serve pizza and ice cream – for the kids of course.
Chubby Hubby, Portly Papa is a regular column about adventures in fatherhood from Aun Koh.