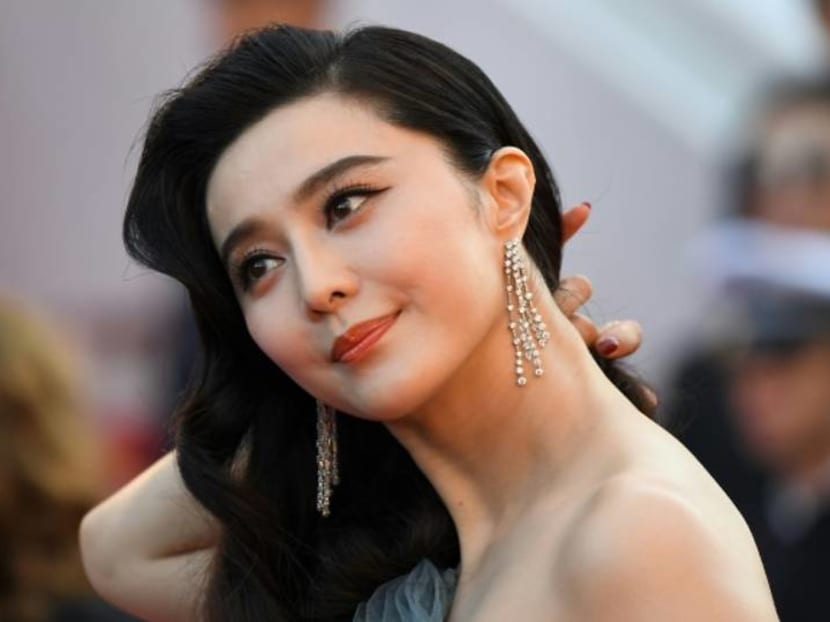 BEIJING: China's taxation authorities have fined A-list Chinese movie star Fan Bingbing more than 479 million yuan (US$70 million) over tax evasion and ordered her to pay back more than 255 million yuan in taxes, state news agency Xinhua said on Wednesday (Oct 3).
The Jiangsu provincial tax bureau delivered its judgments to Fan on Sunday, Xinhua said.
The movie star dropped off the radar in June amid reports that she was involved in an investigation into tax evasion in the film industry.
Her vanishing act sparked wild speculation in China about her fate, including reports that she had been detained.
Fan's troubles began when Cui Yongyuan, a former presenter for state-run China Central Television (CCTV), posted purported contracts online in May that suggested the actress had received under-the-table payments.
These agreements are known as "yin-yang" dual contracts - one setting out the real agreed payment terms and a second with a lower figure for the tax authorities.
A statement released by Fan's studio previously said she was the victim of "slander", but did not dispute the authenticity of the documents Cui released.
In a letter released by Fan on Weibo on Wednesday, the actress apologised for her actions and asked for forgiveness. 

"I feel ashamed and guilty of my behaviour and wrongdoings. I would like to apologise to everyone for this," wrote Fan. 
"During this period of investigation, I've been reflecting. As a public figure, I should abide by the law and be a model citizen ... I would like to apologise to the society, my beloved friends, and the country. 
"I know I've let down the country, betrayed society's trust in me, and let down my fans. I would really like to ask for everyone's forgiveness. Please forgive me."
She added that she would be accepting the judgments of the Jiangsu provincial tax bureau as well. 
Regarded as China's highest-paid movie star, Fan has been a household name in China for years, with more than 62 million followers online.
Fan also made an international name for herself with appearances in Hollywood franchises such as X-men and Iron Man.
Last year, she topped Forbes magazine's list of top-earning Chinese celebrities with an income of 300 million yuan.
Source: AGENCIES/cna/zl(cy)