Fan Bingbing says her 4-month detention for tax evasion investigation 'a good thing'
In a rare interview with Western media, the X-Men actress says the time made her 'calm down' and 'think seriously' about her future.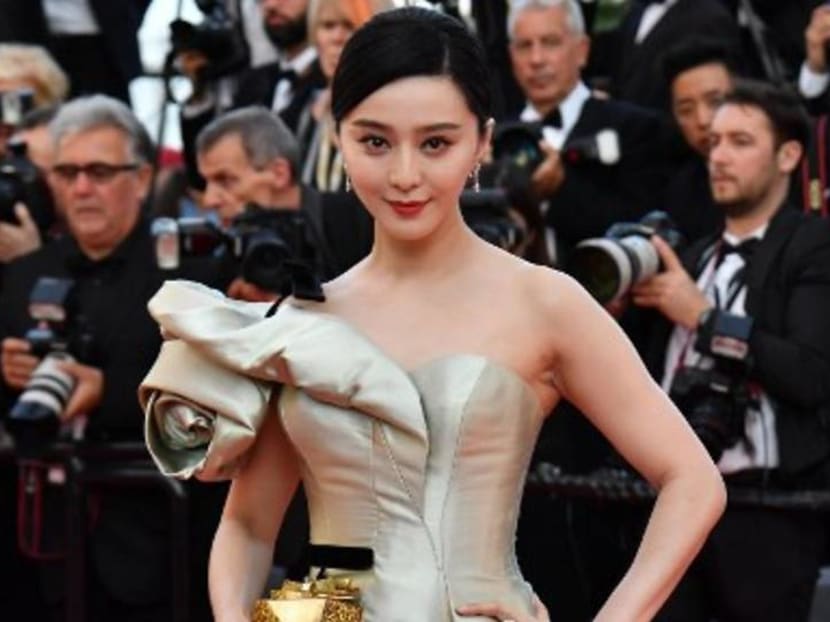 Chinese actress Fan Bingbing suddenly disappeared from the public eye for four months last year from Jul to Oct. Though no one knew it at the time, she was actually being held under a type of house arrest at a "holiday resort" in the coastal province of Jiangsu, as reported by the South China Morning Post. 
It turned out that she was being investigated for tax evasion. Fan has kept a very low profile since and recently gave a rare interview in The New York Times (NYT) where she addressed the controversy for the first time with Western media. 
In the story, which ran on Saturday (Aug 3), Fan referred to her four-month detention by the Chinese government as "a good thing". She said: "It may be a trough I encountered in my life or in my work, but this trough is actually a good thing. It has made me calm down and think seriously about what I want to do in my future life."
The newspaper noted that during the interview, Fan spoke with "a calm - if perhaps practised - resignation." 
She eventually escaped criminal charges, although she was ordered to repay 479 million yuan (S$95 million). Several people she worked with, including her managers, were also arrested, according to NYT. 
This is not the first time Fan has made positive remarks about the Chinese government after being detained. She wrote an apology on microblogging site Weibo immediately after her charges and fines were announced: "For a while, due to my not understanding the relationship between benefits of the country, society, and individual, I and others took advantage of a 'split contract' to avoid tax problems, and I am deeply ashamed."
She added: "Without the Party and country's good policies, without the love of the people, there would be no Fan Bingbing." 
Fan is said to be making a comeback and is set to appear in an action movie called 355, produced by Jessica Chastain about female spies from around the world. A teaser for the film has been released on Instagram. 
The actress also posted her first updates to her 62m followers on Weibo in Jun, announcing charity events and the breakup of her relationship with her actor-director fiance, Li Chen. She was previously very active on social media, posting frequent updates about her life. 
Fan, who starred in the 2014 film X-Men: Days Of Future Past, also touched on her acting career in the NYT interview. She said: "No one can have smooth sailing throughout the journey."