'He was always a fighter': Fann Wong's father dies at 80 after an illness
Celebrity hairstylist David Gan sent the actress a condolence message on social media, to which she responded, "Father is healthy and well now".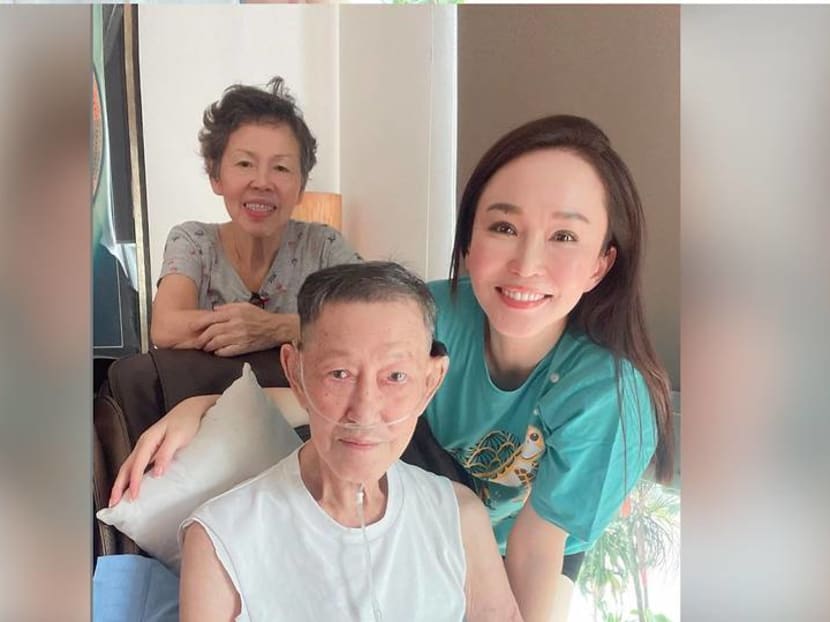 Local actress Fann Wong went through a devastating loss on Monday (Jul 5) when her father died after battling a long illness.
Celebrity hairstylist David Gan reached out to Fann in an Instagram post on Wednesday to send his condolences. He wrote: "I hope you won't feel too upset. Your dad has finally escaped from the abyss of suffering. Partings are inevitable, (especially) in old age".
He added: "You've always been so filial to your dad, and your filial piety speaks for itself. Your dad will continue to protect you in Heaven, and he'll feel comforted by all your achievements, and Zed Zed too. Press on, and my condolences to you".
Fann replied to Gan's post with "Father is healthy and well now", and included a heart and praying emoji.
The actress' younger sister, Fan Wenqing, wrote in a social media post that their father died after battling an unspecified illness "for a decade with bravery and unwavering belief", as reported by 8days.sg.
"Never did he once falter in the face of relapse or more bad news. He was always a fighter, facing everything head on without any doubt or even complain," she wrote.
The siblings also have an older sister and an older brother.
This recent Father's Day in June, the 50-year-old actress posted a picture with her mother and father, who had breathing tubes in his nose, wishing him a happy Father's Day. She and her family also celebrated her father's birthday in March this year where her son, Zed, dressed up in a lion dance costume for the occasion.
Fann also shared a New Year's photo in January this year of the family having a celebratory lunch, with the caption: "Toast to 2021 and my dear Dad and Mom, who can join us for New year lunch".
Our condolences to Fann and her loved ones.