Fans and colleagues mourn Aloysius Pang's death, pay tribute on social media
"Thank you for serving your nation, and thank you for bringing joy on media to so many Singaporean families. You'll be dearly missed and remembered."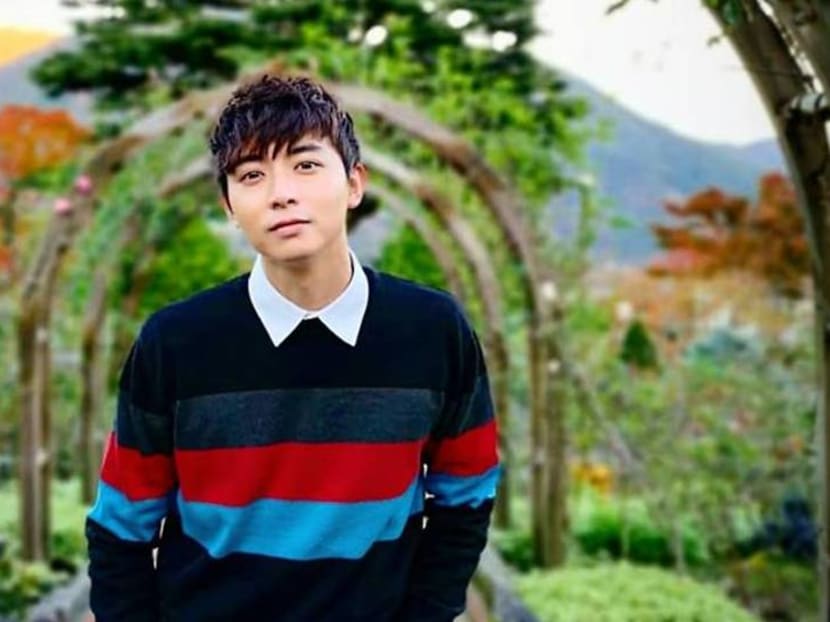 "Woke up to the news of passing of our favourite... young Singaporean actor," posted a fan on Twitter. "I grew up watching him and now he's gone. I am beyond words."
"I will still be your fan even after today," posted another, "now and until I leave this world."
​​​​​​​On Channel NewsAsia's Facebook page, user Nigell Haha commented, "Thank you for serving your nation, and thank you for bringing joy on media to so many Singaporean families. You'll be dearly missed and remembered."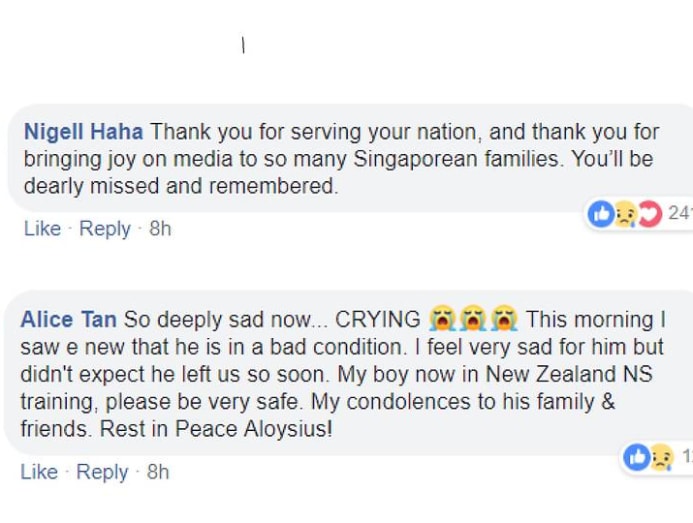 Pang's fellow actors, including Pierre Png, Fann Wong and Rebecca Lim, also took to social media to pay tribute.
"I am deeply saddened and very angry at the passing of an intelligent, unassuming and hardworking actor. I guess I'll never know why this had to happen," posted Png on Instagram. "Until we meet again Aloysius Pang Wei Chong. Rest in Peace."

The Ministry of Defence (MINDEF) said in a statement that Pang died at 8.45pm Wednesday evening at Waikato Hospital in Hamilton, New Zealand, where he was receiving treatment for his injuries.

He had been carrying out repair work inside a Singapore Self-Propelled Howitzer – an artillery gun mounted on an armoured chassis – with two other SAF personnel when the accident happened at the Waiouru Training Area on Jan 19.