Fantasy-drama series Raksasa wins big at Pesta Perdana 2021
The series picked up awards for Best Drama Special, Best Actor In A Leading Role - Drama Special/Anthology, Best Writing - Drama, and Best Editing - Drama.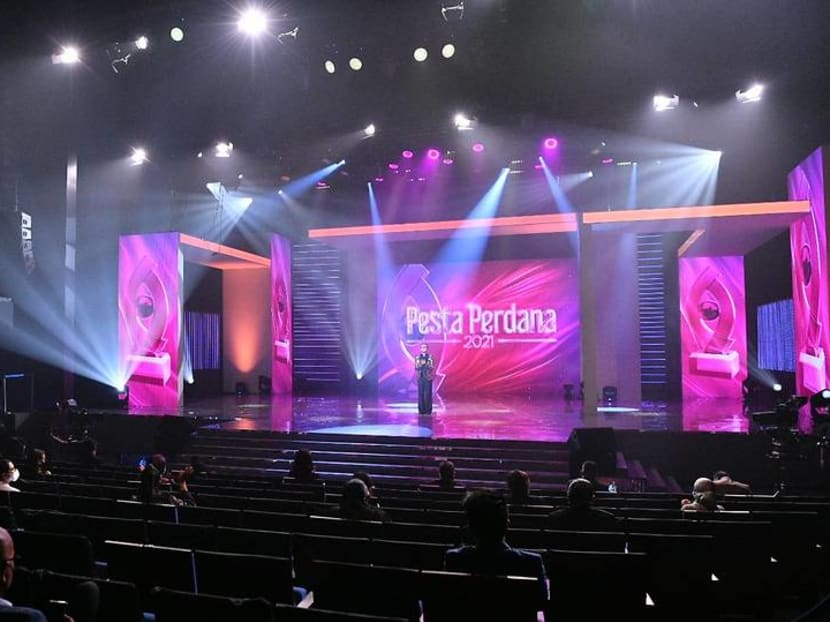 The biggest winner of this year's Pesta Perdana awards show is the Malay fantasy-drama series Raksasa, which bagged four wins at the 16th edition of the biennial awards show held at The Theatre at Mediacorp last night (Mar 5). 
The series took home Best Drama Special, Best Actor in a Leading Role - Drama Special/Anthology, Best Writing - Drama, and Best Editing - Drama.

The celebratory mood of the evening, themed Celebrating Artistic Excellence, kicked off with host Najip Ali introducing the 10 Most Popular Personality nominees, who performed Malam Gemilang. Not missing in the show were also singers Rahila Rashun, Ryan Sufiyan and Eka Mairina.

A poignant in-memoriam segment paid tribute to some of the stars on the local Malay entertainment scene who have departed in the past two years.

This year's socially distanced awards show saw Tamu Warna: Espresso Warna take home the inaugural Best Audio Programme award for honouring the best in local Malay radio.

Norman Ishak and Nurul Aini continued to reign in the popularity categories, clinching, once again, the Most Popular Male and Female Artiste awards respectively.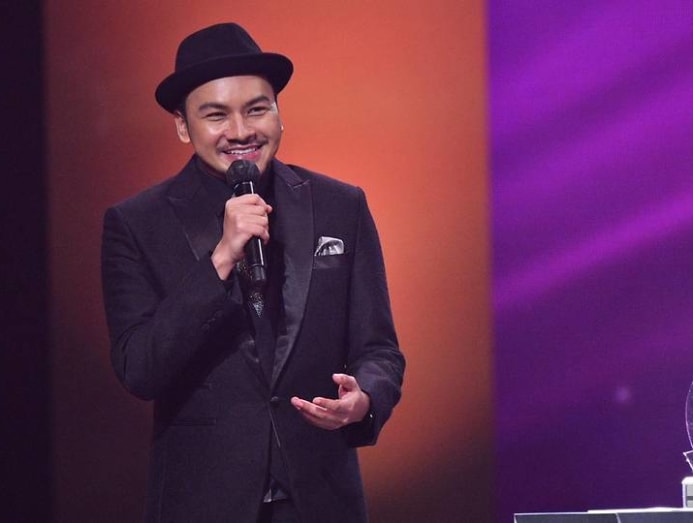 The Best Actress In A Leading Role - Drama Series award was won by Rosita Hussin for her role in Tekan Minyak Sr 2, while the Best Actor award went to Sufian Ahmad in Bujang Hantar.
In the Drama Special/Anthology category, the awards for Best Actress and Actor In A Leading Role went to Rosita Hussin for Mamaku Bibikku and Lim Kay Tong for Raksasa respectively. 
Farah Lola took home the award for Most Promising Actor/Actress. For hosting, Najip Ali won the Best Host - Entertainment award, while Mastura Ahmad was awarded for Best Host - Info-Ed. The Best Young Star award went to Nik Aqimi for Couple Cosmo. 
For a comprehensive list of the night's winners, click here.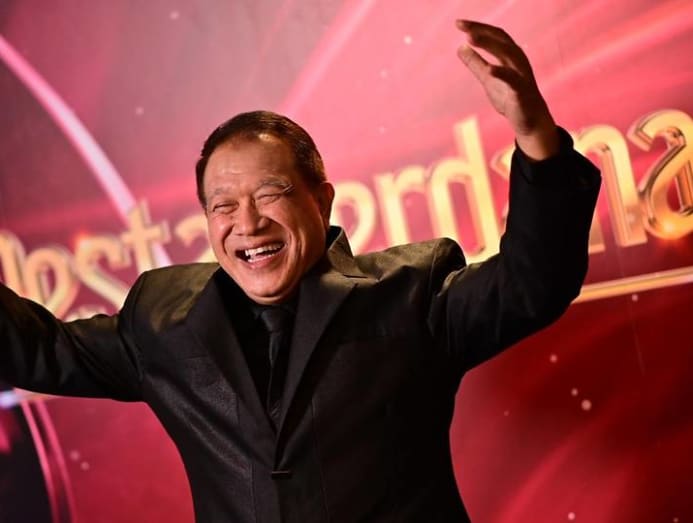 A special Lifetime Achievement award was presented to Suhaimi Jais for his contributions, which include producing productions such as Simfoni Layar Perak, the first Malay symphonic concert staged at the Esplanade as well as Bunga Tanjong, a miniseries that has received recognition in both international and regional awards.

In a pre-recorded congratulatory message, Mr S Iswaran, Minister for Communications and Information, and Minister-in-charge of Trade Relations, expressed his appreciation for the efforts by the media industry in educating and entertaining viewers during these trying times.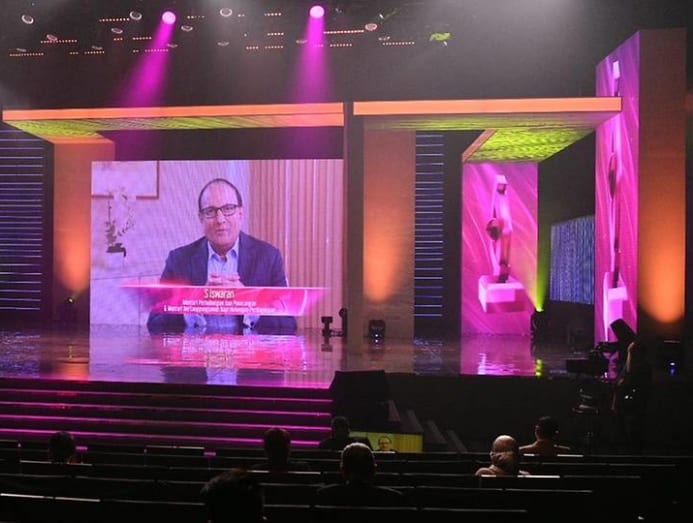 Angeline Poh, Mediacorp's Chief Customer & Corporate Development Officer, said: "The biennial Pesta Perdana awards tonight shows how far we've come in the local Malay media industry from the days of radio and television to now, engaging audiences across multiple platforms".

"It also affirms our commitment to continue to recognise and nurture the exceptional talents and creativity, both in front of and behind the screen. Congratulations to our winners on their outstanding achievements!"