Pitfalls older parents face when taking their kids to the play gyms
In this week's Chubby Hubby, Portly Papa column, Aun Koh finds out that play gyms are wonderful places, for kids. For parents, not so much.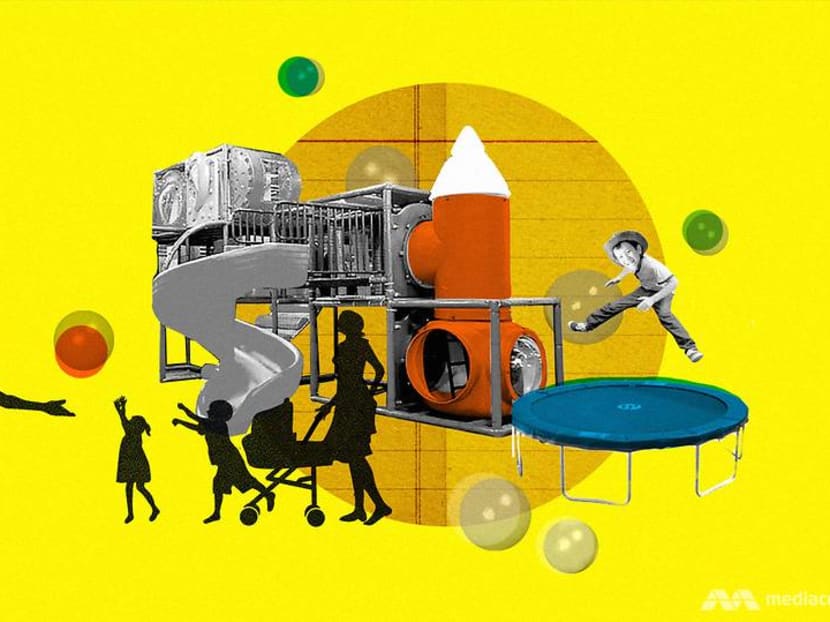 Some phrases, when said to you by your kids, are capable of striking fear into your heart. "Papa, I need to pee," when announced while speeding down one of our many expressways does that for me. "Papa, I think I'm going to throw up," when strapped into an airplane seat, with no visible sick bag within sight and without a spare change of clothes, is another winner.
The latter, sadly, happens to me more often than you might think. Upon his sixth birthday, my son started to get woozy every time we fly. And being the idiot dad that I am, I often hope for the best and leave that extra change of clothes in our checked-in luggage.
Last Christmas, I took my wife and two older ones to Tokyo for a short holiday (back then, the third was still in mummy's tummy). On the bus ride from our hotel to the airport, T1 was already looking a little green. Within seconds of disembarking the bus, he threw up all over the sidewalk in front of Narita airport. After checking in, we sat down for a quick lunch. Feeling better and, understandably, hungry, T1 ordered himself a rather large portion of sukiyaki. In retrospect, I should have fed him a few bland biscuits and water.
The flight time between Tokyo and Singapore is approximately six-and-a-half hours. At about the three hour mark, my wife started banging the back of my chair. Because of the seat configuration, she and the two kids were seated together along the right side of the plane, with me seated one row in front, along the aisle. Turning around, I found my poor darling holding an unopened sick bag sideways, with a mountain of vomit on it, which was slowly dripping off onto the floor.
My son, looking guilty and rather pathetic, had puked all over himself and his seat. All of the sukiyaki had come up to say hello. While I could hose him off in the lavatory and the airline kindly gave him and me new seats, the poor kid had to sit in his damp clothes, swaddled in blankets for the remainder of the flight.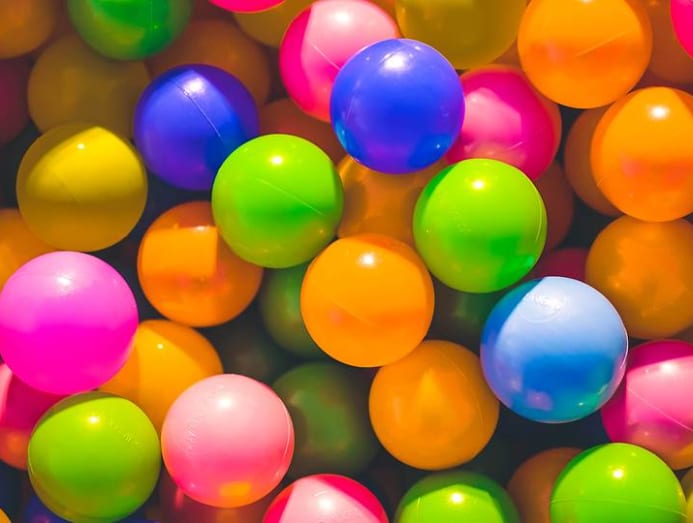 "Papa, can we please go to a play gym?" is another phrase that terrifies me. This innocent little question, asked by the little ones while looking up at me with their best Puss In Boots eyes, means that in exchange for an hour-plus of indulging my children's love of running around like crazy people, I am going to spend the evening in pain.
Let me explain. I'm in my mid-40s, so I'm considered an old dad. And old dads – while we might have slightly more mature perspectives (although my wife will argue I'm her other most annoying child) – have bodies that are beginning to break down. Even those of us who try and stay fit find ourselves confronting back pains, aching knees, slower healing times for injuries, and weight gain as we push into our fifth decade in life.
Play gyms, for the most part, are designed similarly. They are all elaborate mazes that allow kids to crawl through, over, and under things, as well as slide, climb, jump, and maybe swing through portions. The average height within the walkways – I think of them as crawl spaces – most likely ranges between 100cm and 120cm. Not something an average 40-something-year-old man fits through comfortably.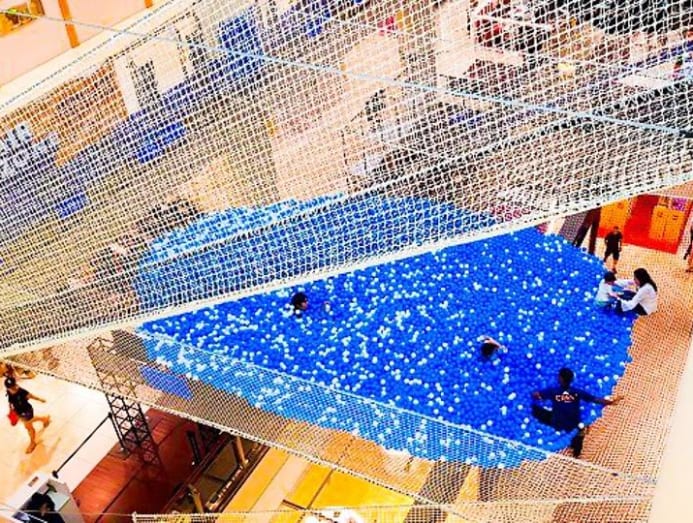 One of the best play gyms on the island is Kidz Amaze, housed within Safra Toa Payoh. Back when T1 was an only child, or maybe it was when T2 was still an infant, I took him there for a runaround. When your kids are still only three or four years old, you, as a parent, need to go in with them (I am vehemently opposed to the idea that you should send a helper inside with your child – but that's just my opinion).
It was our first time there. T1 loved the large open spaces, foam ball shooting sections and big slides. As usual (back then), he wanted me to chase him around. In one section, as he whizzed through a couple obstacles, I underestimated my ever-growing belly and ran right into the big foam pillars with a loud whomp.
And was pretty much stuck.
T1 grabbed my arm and kept trying to pull me through. All I could do was laugh. There was no way I was going to squeeze through. In the end, he raced ahead and I had to double-back to find him.
Now that T1 is seven, I had assumed he would be more than happy to take over my duties and chaperone his little sister in the various play gyms that they enjoy visiting. Wrong! Hyperactive monkey that he is, he disappears in an instant, and I'm left doubled-over, following my gleeful three-year-old daughter who has no idea that papa's back is on fire. Suffice it to say that I keep a steady supply of Aleve in my bathroom these days.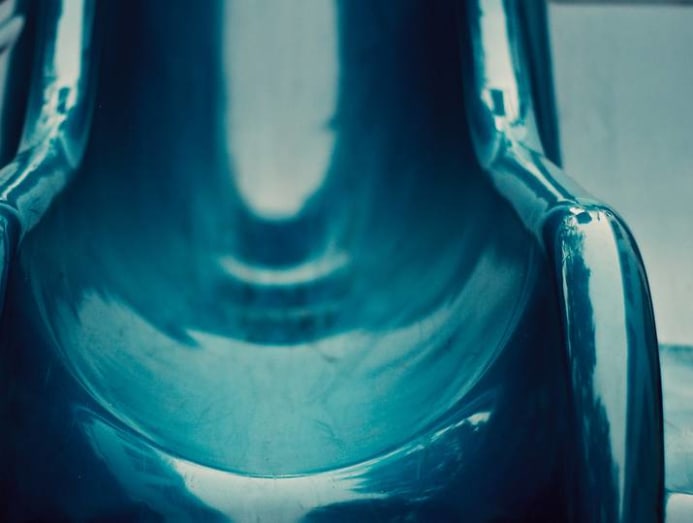 Even play gyms that have wide open spaces can prove challenging to clumsy old farts like me. Last month, I took my kids and two of their cousins to Airzone in City Square Mall. This incredible gym is suspended on nets over three floors in the mall. The kids, of course, loved it and the three boys took to running across the nets in no time. I, however, tripped and fell – and rolled towards some little ones playing in a ball pit.
I only hope the experience of witnessing a middle-aged, over-weight orca (who may or may not have been cussing rather loudly) hurtling towards them hasn't scarred them for life.
My youngest was just born in April. Which means that unless I can find a way to incentivise the eldest to take my place, I'm going be stuck in play gyms for the foreseeable future – and along with those, visits to my favourite physical therapist Lenia.
A more recent request from the kids has been, "Papa, can we go to the trampoline park?" And you know that they expect me to be bouncing along right beside them.
Chubby Hubby, Portly Papa is a regular column about adventures in fatherhood from Aun Koh.