Mum's temper and Dad's passing led to Felicia Chin's anxiety and eating disorder
Fortunately, the actress had support from "a lot of nice people", including fellow artistes, during those trying times.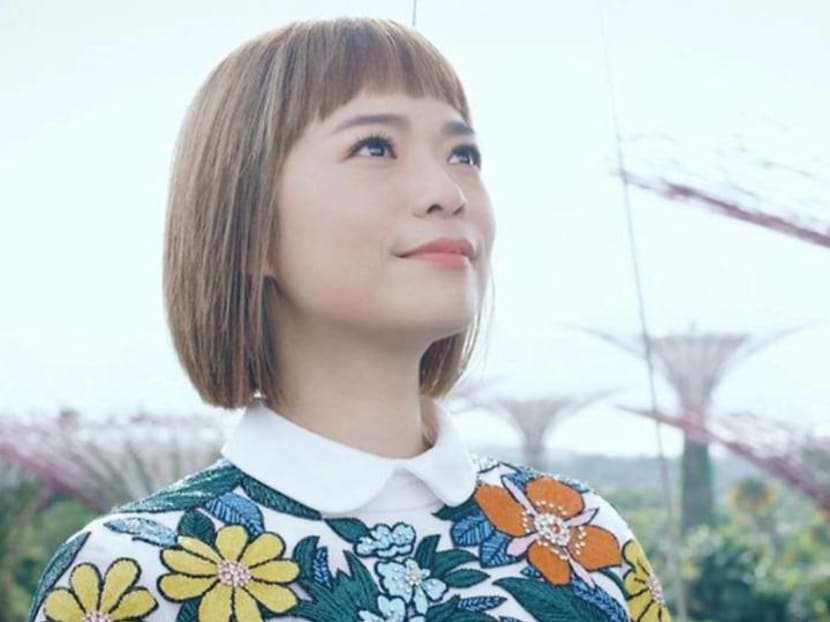 Feeling nervous as a newbie in a brand-new work environment is something everyone experiences. But for actress Felicia Chin, those emotions in her formative years in show business were further compounded by a painful past.
On a recent episode of the Chinese talk show Hear U Out hosted by Quan Yifeng, the Mediacorp artiste revealed she wasn't just nervous shooting her first Mediacorp drama Always On My Mind back in 2003, she has always been one to get anxious easily.
"There's a reason for this. I grew up in an unstable environment and I was always fearful," said Chin when Quan pointed out her nature.
"My mum has a temper, and she doesn't know how to express herself. The way she said certain things could be harmful to a child. It's an accumulation of things that happened over the years that made me afraid of doing the wrong thing … I'm very sensitive to what others think of me, and how others feel. If someone's unhappy, I'll think about why they're upset."
Quan suggested that perhaps her father's passing when she was 17 might have something to do with it. "I can't say for sure because you digest everything differently when you're 17," Chin responded.
"When I looked back on what happened after I grew up, I realised that I was very hurt by what happened. I lost my father, and both my mother and older sister had their own issues to deal with. I was 17 and still growing up."
In fact, the 36 year old's anxiety in her first two years of show business caused her to develop an eating disorder. She would binge on two bags of snacks every day. "I was disappointed because I felt useless [at work]," she said.
"This unhappiness would follow me home and I'd be even sadder after eating everything. I'd look at all the opened food wrappers and think to myself, 'I'm filming in the morning tomorrow'. My eyes were puffy at work and my face was getting rounder, so I'd force myself to vomit everything I ate."
Chin had not shared this before as she isn't "the type who will tell others about the negative things that are happening to me 'cos I would feel like I'm complaining to them".
The actress is doing better these days. "Thankfully, I met a lot of nice people then, including Xiang Yun-jie and [Pan] Ling Ling-jie," she said.
Going by her Instagram posts of outings with her mother and husband, actor Jeffrey Xu, things are looking good on the mother-daughter front, too.