'The dark and the furious'? The new Batmobile gets a sleek makeover
The Batman director Matt Reeves shared several images of the Caped Crusader's new ride and it's a departure from previous pseudo-tank looks.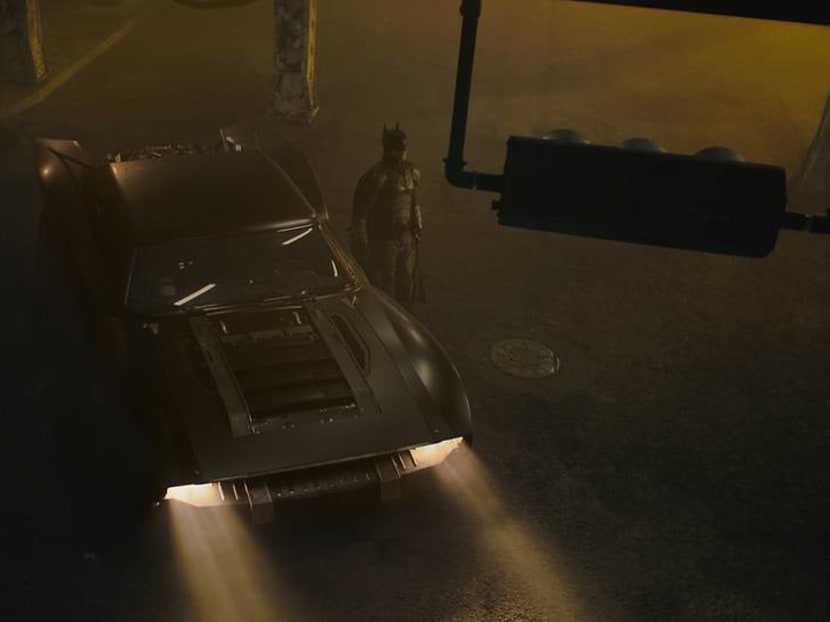 Just a few weeks after posting test footage of Robert Pattinson in the new Batsuit on Twitter, The Batman director Matt Reeves has gifted fans with another behind-the-scenes look, this time with photos of Batman's famous Batmobile.  
Shared on his Twitter account on Thursday (Mar 5), Reeves posted three photos of the sleek car, which looks to be a departure from the pseudo-tank Batmobile of the Christopher Nolan films.
This version of the Batmobile is a much sexier and sportier vehicle that also features an exposed rear engine, and looks like it was pulled out of a Fast And Furious film.
The LEGO Batman screenwriter Seth Grahame-Smith joked in a reply to Reeves' tweet: "THE DARK AND THE FURIOUS."

The new photos also seem to have drawn the excitement of Lord Of The Rings actor Elijah Wood, who wrote in a reply: "Cannot wait for what you're crafting, Matt."
Guardians Of The Galaxy director James Gunn chimed in with a high five emoji to show his support. Gunn is directing another DC film, The Suicide Squad.
The Batman is set for release on Jun 25, 2021.