First look at Huawei's 'higher intelligence' Mate 20 and Mate 20 Pro smartphones at London global launch
CNA Lifestyle gets a preview of the Huawei Mate 20 Smartphone Series, featuring the world's first 7nm Mobile AI chipset, as well as a Porsche Design Mate 20 RS available only in select markets including Singapore.
With its curved 2.5D glass screen, super slim profile and beautifully sleek curvature encasing the world's first 7nm smartphone chipset, Huawei's Mate 20 series – comprising the Mate 20, Mate 20 Pro and the Porsche Design Mate20 RS – flaunted both beauty and brains at the global launch event held in London on Tuesday (Oct 16).
Boasting "A Higher Intelligence" as the tagline, and an enchanting new commercial that sees savvy mobile phone users magically floating above the crowds, it seems Huawei is aiming high with its latest smartphone offerings. Perhaps it's also got to do with the China-based handset manufacturer's meteoric ascendance.
Founded in 1987 in Shenzhen, it now supports one-third of the world's communications in more than 170 countries. Since entering the Singapore market, it has seen triple-digit growth every year in the small tech-savvy island nation. Huawei is now regarded as one of the world's leading marques, ranked among the world's Top 100 most valuable brands – No 72 by Fortune 500, and 79 by Forbes, respectively.
Richard Yu, Huawei's CEO said in his keynote address:  "The Mate 20 series combines excellent design, ultimate performance and remarkable photography," said Yu. "Inspired by desire."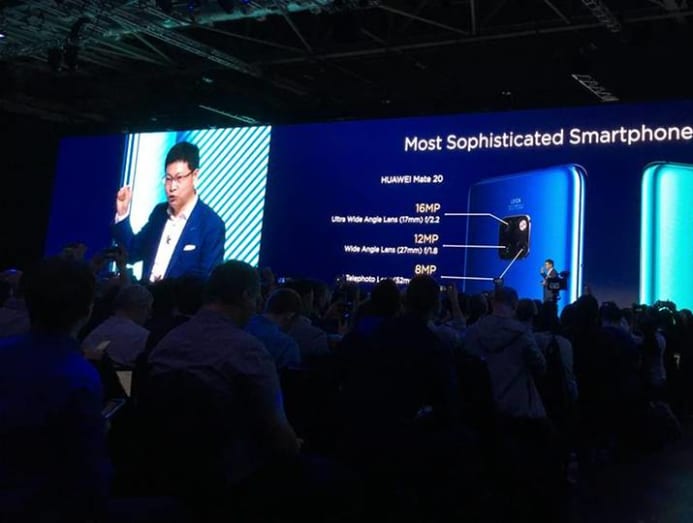 When Yu introduced the Twilight Mate 20 Pro in particular, with its navy to pink to black gradation, it drew applause from the full-house media crowd of about 1,800.
POWER PACKED FOR PERFORMANCE
The Huawei Mate 20 series is powered by Kirin 980, the world's first 7nm Dual NPU Mobile AI chipset for Android phones, which translates to 20 per cent better performance and 40 per cent increase in efficiency compared to its predecessors such as the P20, P20 Pro, Mate 10 and Mate 10 Pro.
Its octa-core CPU configuration across two high-performance A76 units, two high-efficiency A76 cores, and four Cortex-A55 cores enables flexible and efficient allocation of the right cores for the right chores.
This spells for users faster app launches, improved photography processing, a smoother gaming experience, speedier LTE and Wifi experience, and a 134 per cent improvement in Artificial Intelligence performance.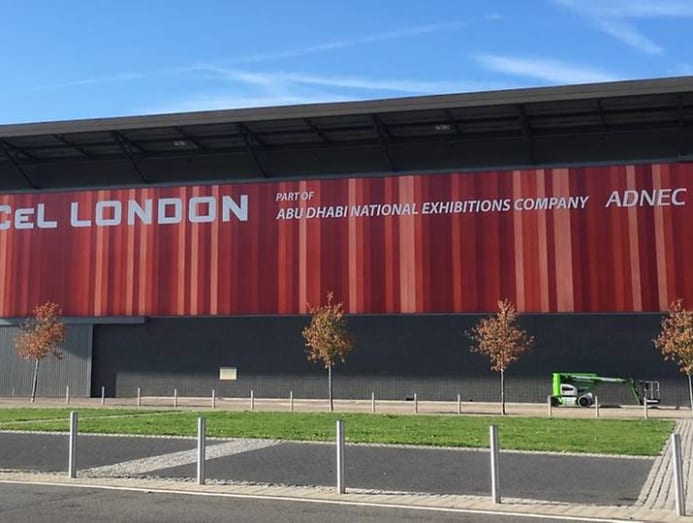 The Android 9.0 + EMUI 9.0-based operating system (Huawei's latest) is designed to feel more natural and streamlined, and performs 12.9 per cent faster than its predecessors. For instance, EMUI 9.0 launches Instagram 12 per cent faster and Spotify 11 per cent faster.
In terms of memory, the Huawei Mate 20 series come with 128 GB ROM, and 6GB RAM, expandable up to 256 GB with a Huawei nano memory card.
SUCH INTELLIGENCE
All models from the Mate 20 series are packed with an array of intelligent, interactive features.
The nifty Reverse Wireless Charging feature is something your friends and colleagues will be grateful for, since everyone's so terrified of their mobiles running out of juice while they're out and about. All you need to do is switch on the function, place your friend's phone back-to-back with yours, and the charging begins. Yes, even if they're using iPhones or Samsung handsets.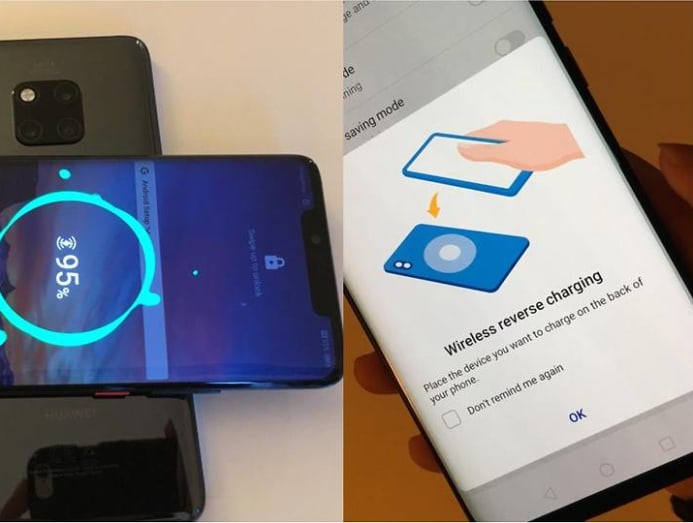 With AI Real-Time Translation, zoom in on a block of text in a foreign language, choose the desired translation language from the scroll-down options, and the text magically transmogrifies into something you can understand.
Launch the HiVision function when you're lensing landmarks, paintings or food (you need to make sure you have a working Internet connection, though) and their names automatically pop up – good for when you want to include accurately-named captions for your social media posts. For the health- or weight-conscious, HiVision states the calorie count of food items you point the camera at.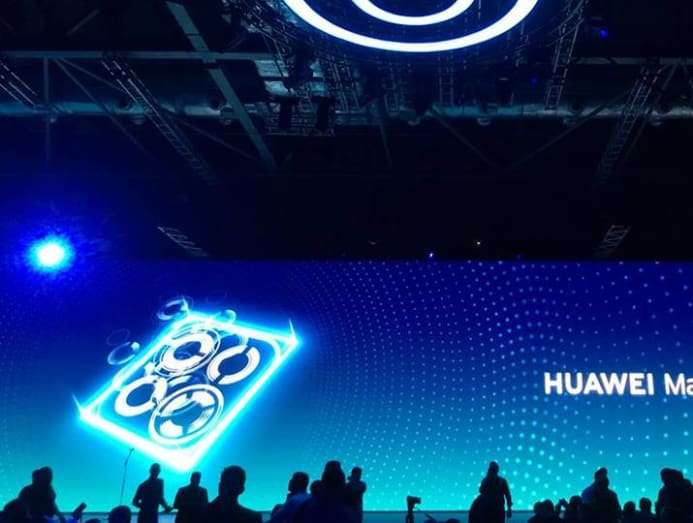 For shopaholics on the go, the HiTouch function recognises objects in photos you call up from your phone's photo gallery, and takes you to an app where you can buy it right away, bringing impulse shopping and immediate gratification to a (dangerously, we think) new level.
Photography buffs take note: The Mate 20 series features a four-point camera design whereby the triple Leica lens rear camera setup (similar to its immediate predecessor, the Huawei P20 Pro, released earlier this year) and the dual-tone flash are all placed neatly within a compact square grid for a balanced "all-in-one" appearance. 
The Leica Ultra-Wide Angle Lens allows you to capture wider, while the 2.5cm Ultra Macro shot lets you capture closer. For selfies, a single-lens front camera with a 24MP @ f2.0 aperture has been included.
CHOOSE YOUR FAVOURITE MODEL, INCLUDING A PORSCHE DESIGN
Available in three colours – Emerald Green, Twilight (a mesmerising gradation from navy, to deep pink to black), and Black – the Huawei Mate 20 Pro features a 6.39-inch AMOLED screen with a 19:5.9 Aspect Ratio, and an OLED HDR Display with 3120 x 1440 resolution.
The 4,200 mAh capacity battery makes it a market leader in its class, in comparison to the Samsung Galaxy Note 9's 4,000mAh.
It also boasts the fastest Huawei 40W SuperCharge, which gives you a 70 per cent charge within a quick 30 minutes, and 15W Wireless Quick Charge.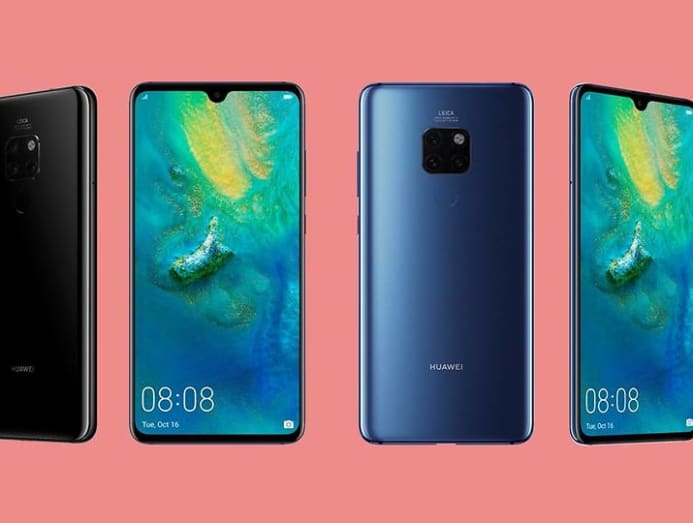 Carrying an IP68 rating for water- and dust-resistance, the Mate 20 Pro is deemed fit enough to withstand dust, dirt and sand, and is resistant to submersion up to a maximum depth of 1.5m underwater for up to thirty minutes, making it the perfect companion for wherever your adventures take you.
The Mate 20, in contrast, is available in two colours, Midnight Blue and Black, and is ever-so-slightly larger, with a 6.53-inch Dewdrop display with an 18:7.9 Aspect Ratio. Its 4,000 mAh capacity battery still puts it on par with other smartphones with long battery lives.
And for the design aficionado, there's the top-of-the-line, very exclusive Porsche Design Huawei Mate 20 RS, with 256 GB storage and 8GB RAM. It is available in two colours: Black and red. Only China carries the red version, while Singapore will be the only country in Southeast Asia to carry the black option. Prices are as yet unavailable.
Since late 2016, Huawei has collaborated with German company Porsche Design on a number of Mate-branded devices including the original Mate 9 Porsche Design and the Mate RS Porsche Design released earlier this year.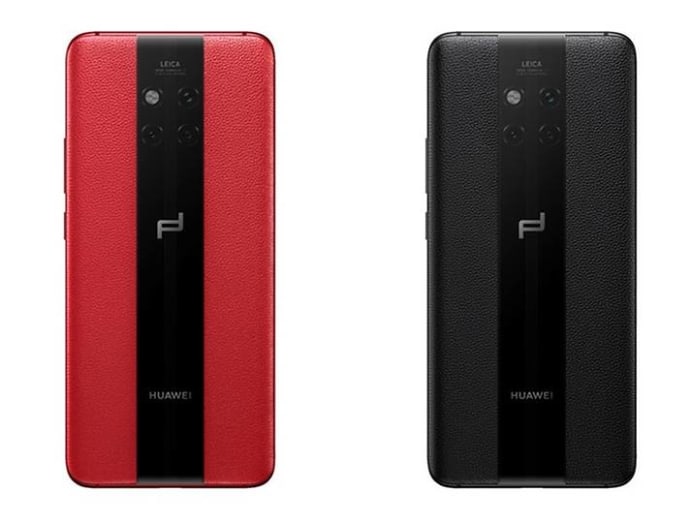 Joonsuh Kim, Chief Design Officer at Huawei Consumer Business Group, described the Porsche Design Huawei Mate 20 RS as "top of the top, with a design that's inspired by speed, and combining cutting edge technology and performance".
Its sleek exterior sees fine-grained leather meticulously handcrafted to meld seamlessly against a central glass panel bearing the Porsche Design logo, a subtle reference to the racing stripe usually associated with race cars.
Roland Helier, Chief Design Officer at Porsche Design, shared the firm's DNA inspired by the timeless design of the first cars designed by Ferdinand Porsche in the late 50s and early 60s.
Porsche Design launched in 1972 with an all-black chronograph watch inspired by the precision and functional design of a race car dashboard.
A Titanium Chronograph launched in the 1980s, inspired by the strength and lightness of titanium. In 2000, it unveiled the Bounce S shoe in collaboration with Adidas, which featured eight metal springs in the heel to reduce the impact of running, inspired by car suspensions.
 "Priced at €450 (S$717), which was considered a really high price for sneakers at the time, the shoes always sold out anyway," said Helier.
Now the Porsche Design Huawei Mate 20 RS boasts perfect symmetry, said Heiler, with a custom user interface featuring special icons, tones and wallpaper.
The Huawei Mate 20 and the Huawei Mate 20 Pro will be available in Singapore from Oct 27 at the recommended retail price of S$998 and S$1,348, respectively, at all Huawei Concept Stores, local telecommunication operators, selected consumer electronic stores, authorised mobile retailers and selected online marketplaces.
The Porsche Design Huawei Mate 20 RS will be available in Singapore in late November.
CNA Lifestyle was in London at the invitation of Huawei.