Public-private space: Interior design creatives imagine void deck-themed home
Some people miss hanging out at their HDB void decks so much, they wouldn't mind bringing that communal-chic vibe into their home.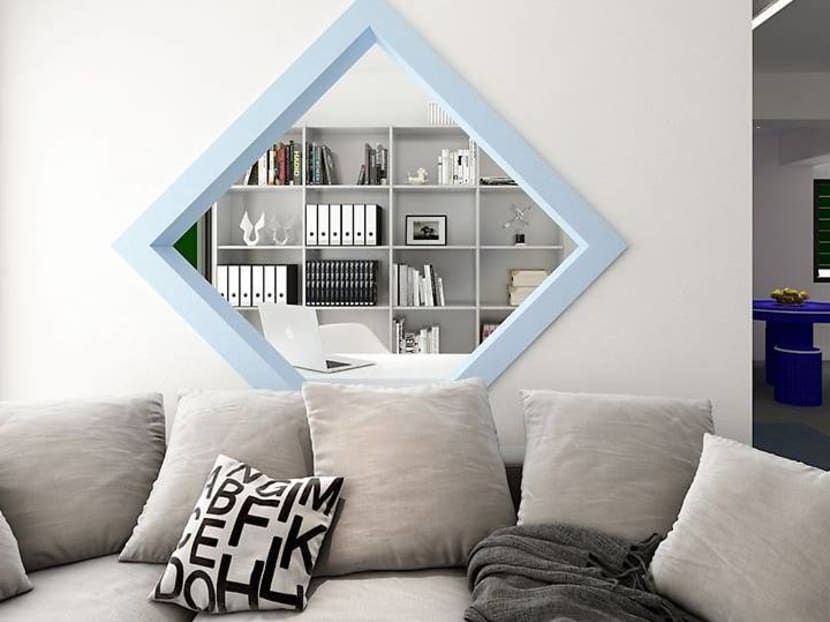 What do you do when you're inside but you want to be outside without actually going outside?
For two Nanyang Academy of Fine Arts (NAFA) graduates, the answer was to design a home modelled closely after a classic HDB void deck.
About two weeks into the "circuit breaker" period, they imagined this clever design and posted the images to their Facebook page, Creatology, a platform for sharing their ideas and inspirations.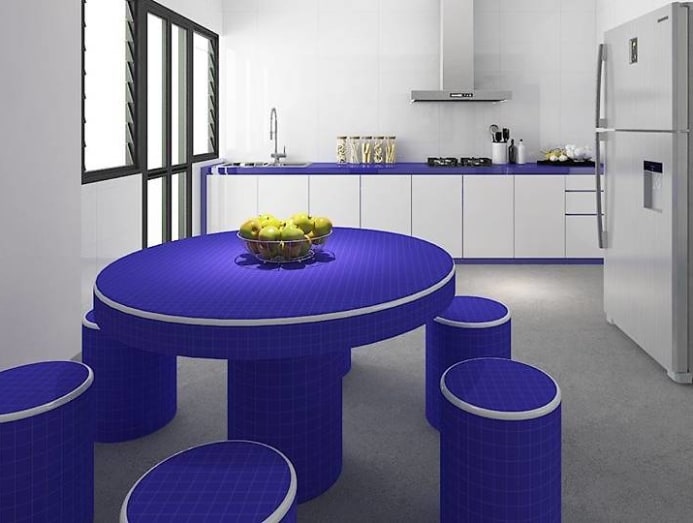 The pictures were captioned, "When your interior designer really wants to go out and lepak."
For the average Singaporean, there's no better "lepak" space than the void deck underneath their HDB flat, and this collection of pictures has been shared nearly 5,000 times.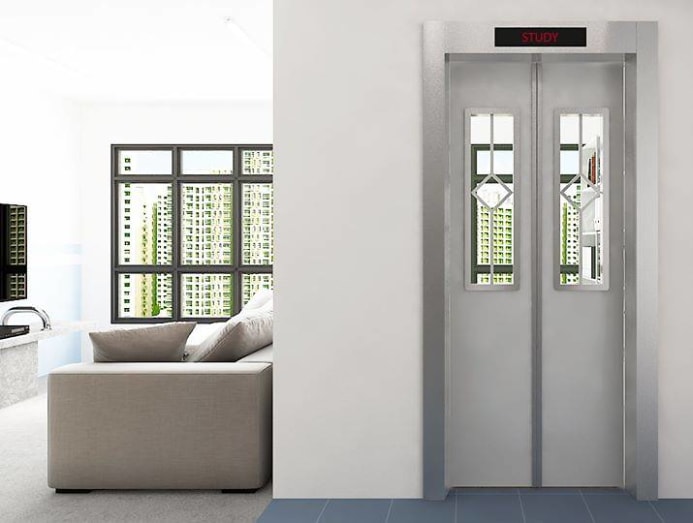 The imagined space is a playful homage to a typical void deck, with a dining table and chairs resembling bright blue tiled seating, a shoe cabinet that looks like a bank of letterboxes, feature wall "artwork" that's really a sign prohibiting ball games and littering, a noticeboard, and a study door fashioned after lift doors.
Great attention has also been paid to the lighting, flooring and wall treatments – and there's even a yellow box painted on the floor.
With this standard of indoor-outdoor, private-space-public-space living, you might never want to leave the house.
We have just one question: Do you clean it by spraying the floors with a high-powered water jet once a month?