Her online guide is bringing Singaporeans and their domestic helpers together
Mother-of-two Tracy Wong is the woman behind an online video application that offers training skills to foreign domestic workers, including budgeting and financial literacy – in their own languages.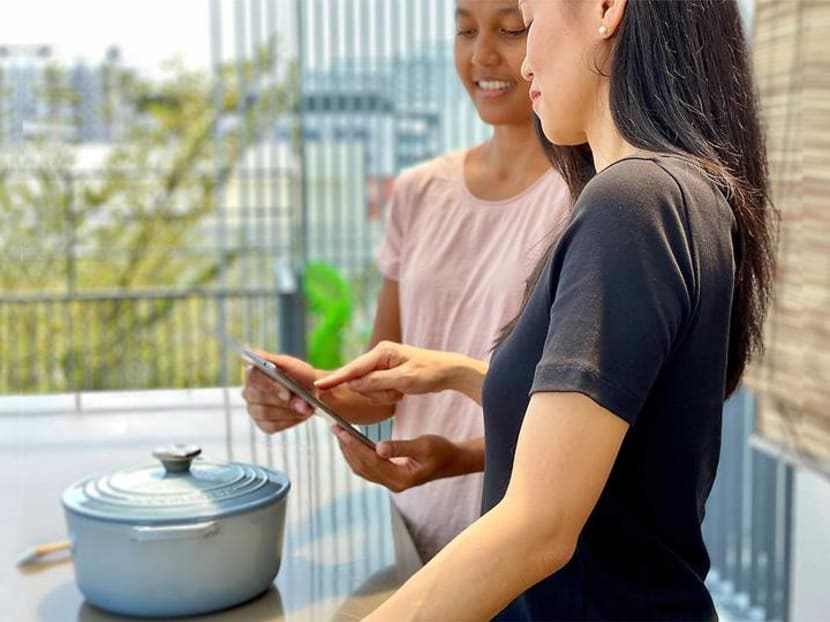 Ever since becoming a mother, Tracy Wong has relied on the support of domestic workers to help run her household. "I cannot live without their support. Their work makes all our work possible," shared the 42-year-old mother of a six- and four-year-old, quoting the prominent American domestic worker activist Poo Ai-jen.​​​​​​​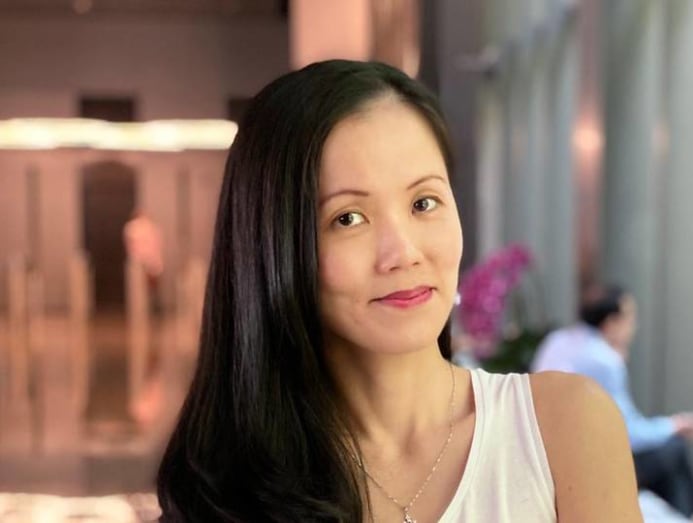 However, when the former TV producer found out that her first Indonesian domestic helper had naively shared pictures of her then-toddler son on Facebook without her knowledge, she remembered becoming very upset.
Wong wanted to properly and calmly explain to her helper why this was, however innocent, inappropriate and potentially harmful – but she didn't speak her helper's language.
"I ended up asking a friend to find news articles written in Bahasa Indonesia that I passed on to my domestic worker to read so that she could fully understand the dangers of sharing children's photos on social media," said Wong.
She then found herself relying on YouTube recipe videos to teach her next domestic helper how to cook, while narrating over the clip slowly so that her helper could understand better.
The light bulb moment came when her sister's domestic helper of five years confessed out of the blue one day to borrowing from illegal moneylenders.
"This led to harassment by the moneylenders and eventually, my sister filed a police report," shared Wong. "I was worried my domestic worker would do the same, so I made a video on financial literacy and budgeting and asked a friend to narrate it in Bahasa Indonesia."
That video became the first ever made for Step Up, an online video training platform that guides Foreign Domestic Workers (FDW) on what it takes to care for homes and family members.
"Looking back and connecting the dots, it's all these experiences that led me to eventually create Step Up," said Wong.
Aimed at benefiting both employers and domestic workers alike, this is an online video application that can be accessed across all devices and anywhere, including the domestic workers' home countries. And what makes it stand out is that all the videos are narrated in the workers' native languages, with almost 50 videos in Bahasa Indonesia and Tagalog languages. The Burmese language will be added at a later date.
The online video application, which was created by Wong's video tech company Infini Videos under Mediacorp's Mediapreneur startup programme, is a first of its kind in Singapore. There are currently no other training technology apps for FDWs to increase their skills.
"I've always been interested in the intersection between tech and video and that's what we've been doing at Infini Videos: creating video tools for content publishers," shared Wong.
"Technology has enabled people to create videos faster and more cost-efficiently. And using some of these new online tools have helped me scale up the Step Up video production."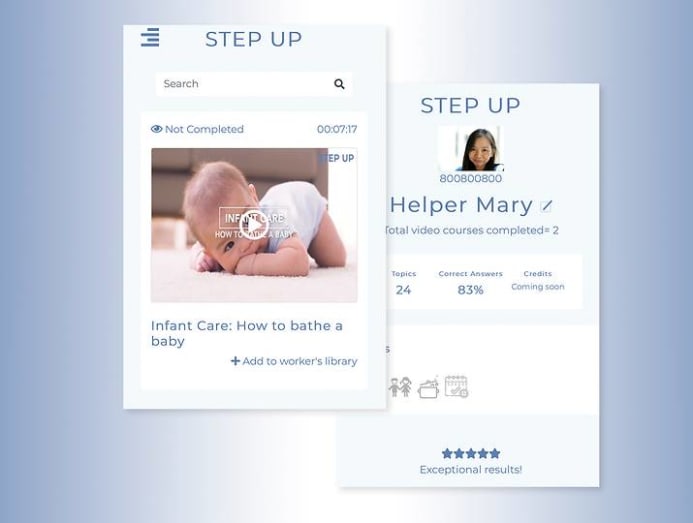 According to Wong, the most challenging part of the process of starting the online video application was researching and translating the content from English to the domestic workers' native languages.
"I had to consider cultural nuances and also make sure some terms or words were not lost in translation," she explained. Other than that, Wong confessed that the tech end of starting this from scratch was not as overwhelming as one might think.
"It's not difficult to create a learning management system (LMS), although at the beginning, there was a lot of thought that went into the UI and UX design," she explained. "It needed to appeal to employers and more importantly, be simple enough for the domestic workers to navigate the web app, view the videos and take quizzes. I think we achieved that based on the feedback we've received so far."
The online training application is designed in a way that employers can easily see the videos, add to their domestic workers' video library and also have a quick view of the domestic workers' progress.
Separately, the domestic workers have their own login details, with instructions in their native languages. They can watch and discover videos like they would on YouTube.
"Many people I know have had issues with their new domestic workers, mainly because the domestic workers claimed they have the relevant experience or were trained back home during the interview process, but it was a different story altogether once they started work," she explained. "Some do not even know how to iron clothes correctly or operate electrical appliances."
Wong cited a 2017 survey by the Centre for Domestic Employees (CDE), an organisation which looks after the needs of domestic workers here in Singapore. Of the 1,004 Singapore employers surveyed, only 54 per cent felt that their workers were adequately trained, despite the workers' claims to have undergone training.
"Skills aside, many domestic workers also lack financial literacy. They do not know how to save money, and are susceptible to scams or get-rich-quick schemes, like my sister's domestic worker's money borrowing incident," Wong added.
"That is why education on social and professional behaviour is important, because a poor judgement could impact the domestic worker and her employer's family, especially because of the live-in nature of the job.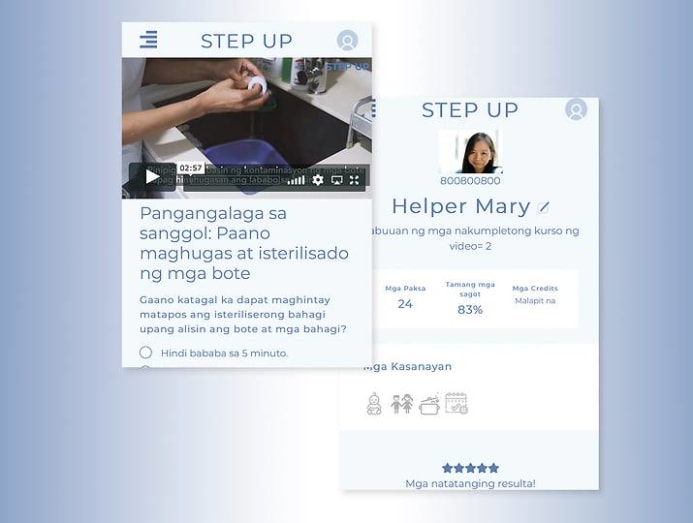 Wong is currently working with employment agencies like Family Maids, TM Global HR Consultancy, and Spring Helper to offer her online training application to employers and their new domestic workers so that the video training can commence even before their hires arrive in Singapore.
"This means that employers can choose specific video topics such as (on) infant care and their domestic workers can start learning immediately," she explained.
"Research has shown that video is the best medium for learning, as viewers retain 95 per cent of a message when they watch it on a video compared to ten per cent by reading it. With younger women from Asia joining the domestic work sector as FDWs, this millennial generation of digital natives who are savvy in various social media and video apps can combine online learning with on-the-job training to be better prepared for their role and in the long run, become more productive at their jobs."

According to Wong, the list of video topics available have been carefully researched in consultation with the Ministry of Manpower, FDW welfare groups, employment agencies and employers of domestic workers. 
"Every group I've met has been enthusiastic about the video topics presented to them and they were also eager to add to the list," she said. "Employment agencies represent both the employers and the domestic workers so they suggested more vocational training topics. Employers generally want their households to run efficiently without any trouble so they suggested video topics related to professional behaviour."

At the end of the day, for Wong, it's all about making communication between employer and employee just that much easier.
"Ultimately, Step Up is designed to help employers do the heavy lifting," she said. "It can also educate their domestic workers on topics that busy employers overlook, such as 'How to not fall for scams', which could ruin a perfectly good employer-domestic worker relationship if that happened."
Sign up for the online video application at https://stepup.video/.

In partnership with Singtel.