Former K-pop group AOA member Mina hospitalised after posting image of injury
Her agency, Woori Actors, said that her injuries are not life threatening. In the now deleted Instagram post, Mina also called out former group mates Shin Ji-min and Kim Seol-hyun.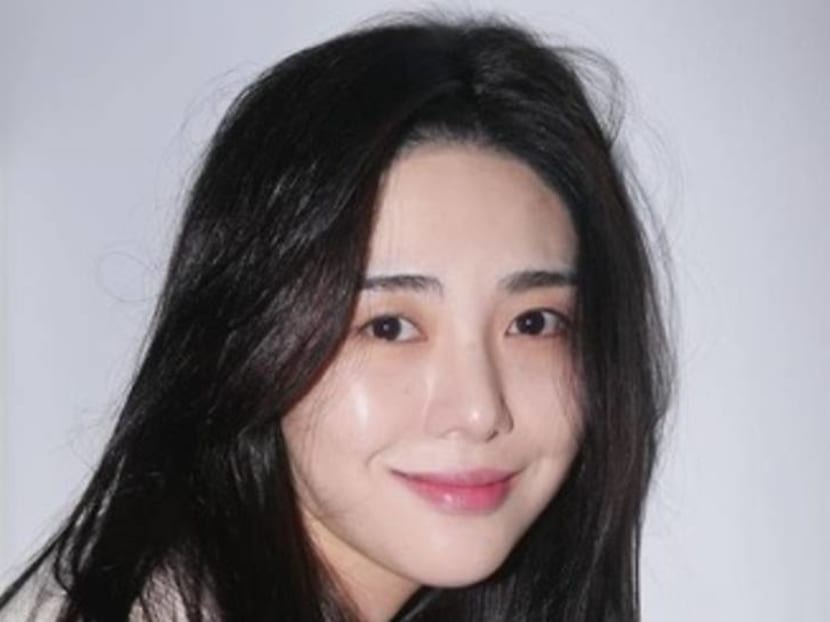 Mina, formerly of K-pop girl group AOA, has been hospitalised after posting a photo of her injured wrist on social media from a self-harm act on Saturday (Aug 8).
According to her agency, Woori Actors, Mina's injuries are not life threatening. They said they had notified police after she posted the photo on Instagram.
In the now deleted post, Mina, whose real name is Kwon Min-ah, showed a graphic image of her wrist covered in blood with the caption calling out former AOA leader Shin Ji-min, member Kim Seol-hyun and FNC Entertainment CEO Han Sung-ho.
She wrote in Korean: "I won't be falsely accused of things. Shin Ji-min, Kim Seol-hyun, and Han Sung-ho, live well. My mother, sister, and family can't say a word and didn't do anything wrong, but they are full of sorrow. Compensate for all of the psychological damage you caused. And make it plentiful. You're all people who know nothing but money."
Fans got worried when her post also contained a message alluding to suicide. She wrote that "it's so painful here" and she wanted to go to "a place where I can be happy". She also said that she was going to die "and haunt you guys" because "I can't live due to your evil."
Mina left the group last year and in July this year, she accused Shin of bullying her when she was in the band from 2012 to 2019. Shin later left the group after apologising.
FNC, which managed AOA, released an apology on Sunday and said: "We sincerely hope Kwon recovers her health as soon as possible. We will strive to seek an amicable settlement with her."
Where to get help: Samaritans of Singapore operates a 24-hour hotline at 1800 221 4444, or you can email pat [at] sos.org.sg. If someone you know is at immediate risk, call 24-hour emergency medical services.