Former manager accuses Korean actor Shin Hyun-joon of abuse to the point he 'lost will to live'
Meanwhile, former manager of K-pop star Rain says he looks upon the singer as his role model.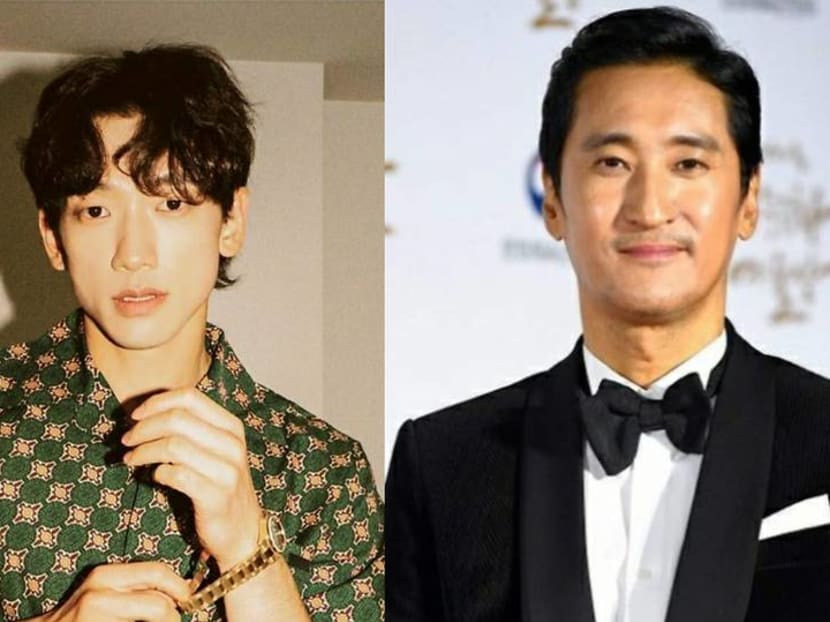 The former manager of Korean actor Shin Hyun-jun, who shot to fame in hit drama Stairway To Heaven – he played the role of the step-brother to female lead Choi Ji-woo, alleged that the 51-year-old actor treated him so poorly to the point that he "lost the will to live" during the 13 years of their partnership.
In an interview with Sports Today, the former manager Kim Gwang-seob said, "During the time we worked together, we had no formal contract. For a long time, I had no monthly salary, and the promise of a tenth of the earnings did not materialise either."
Kim went on to add, "In the late 1990s, I helped clinch several apparel and mobile phone commercials for Shin that were worth ₩200 – 300 million (S$232,374 – S$348,561). In return, I only received ₩2 million."
He also alleged that he was never compensated for the movie roles such as The Soul Guardiams, Bichunmoo, Guns & Talks, Siren, Barefoot Ki-bong and drama roles in Bridal Mask, Dummy Mummy and Ohlala Couple he secured for the actor.
To add salt to the wound, Shin's mother made Kim play her chauffeur, shop for the family's groceries and go to the bank to pick up free samples. When he reflected this to Shin, the actor snapped back by saying, "Can't you at least do that much?"
"I am confessing this now to recover my good name. I do not want anyone else to become a victim like me," Kim said.
It has been reported that the actor has gone through 20 managers in a span of seven to eight years.
The actor has since released a statement to refute Kim's allegations. 
"When two people work together for many years, is it possible to not have any conflict or disappointments? But if one of them suddenly labels the stories of those years under the name "exposure," that could be a different form of violence."
"If there were unresolved questions or complaints, we could have met and talked about the issue, so this is unfortunate," the actor went on to add. "Before Kim was my manager, he was a friend that I had known since I was 20. It was natural for me to use rough language when speaking to him, and he did the same with me."
But not all celebrities have disputes with their former managers. K-pop singer Rain's former manager has nothing but praises for the 38-year-old.
In a recent post on social media, Rain's former manager shared an excerpt of his relationship with the star. "When I use to work with him, he told me that the role of a manager was not to stop fans from coming to him but instead to ensure that he was able to safely interact with them."
The former manager commended the star on having "the most perfect character and personality" before going on to call Rain his "role model."