Creative Capital: The pop star turned sustainable fashion entrepreneur
Ming Bridges was a child star and well-known singer and TV personality. That changed when she had to overcome anxiety and anorexia, and now, she heads a clothing rental service.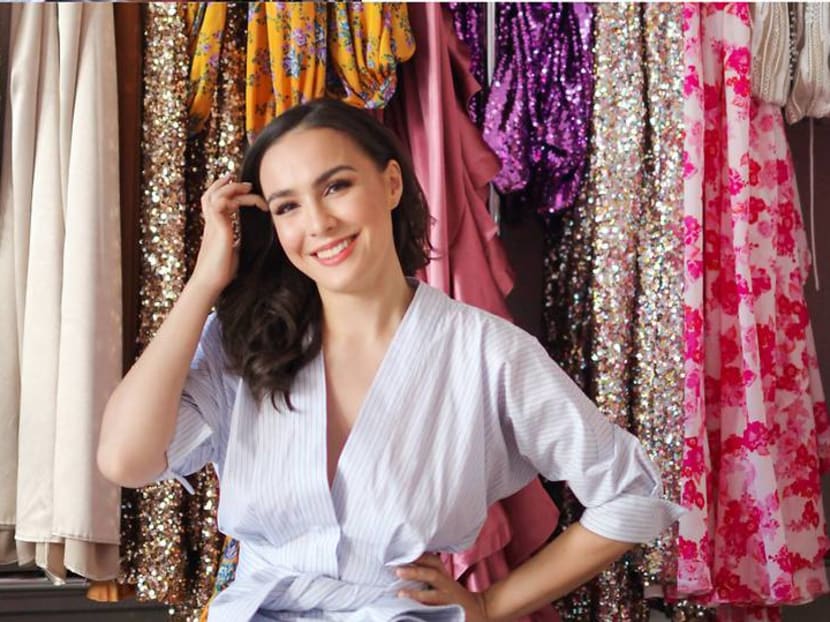 I first met Ming Bridges in 2006. My wife and I had helped Chef Justin Quek publish his first cookbook, and to launch it, Justin said he wanted to do something for a children's charity. So instead of a press conference or a bookstore launch, we helped him organise a charity dinner cum book launch that raised funds for the Children's Cancer Foundation. I forget who introduced us to Ming but somehow, perhaps through one of the guests of the dinner, we had booked her to be the evening's sole entertainment.
I have to admit, I didn't know who she was when the evening began, but to this day, I have never forgotten her name. 14-year-old Ming Bridges was a pint-sized powerhouse who looked like a pixie princess but could deliver a song with the power and panache that singers two or three times her age would have killed for.
Over the next few years, Ming found stardom through a recording career that, for those of us on the outside, certainly looked successful and glamorous. But in truth, as her career grew, Ming became increasingly unhappy and unhealthy.
Today, Ming Bridges no longer sings professionally. For her own mental and physical health, she had to step out of the spotlight. But, as she got better, she also began talking about her career, her life and the issues that affected her. Her TEDx talks are noteworthy for their honesty and because of the importance of her message.
At the same time, her time away from the stage has also allowed her to indulge a childhood dream, and in November 2017, she launched Rentadella, a sustainable fashion business. I decided to catch up with the former child star and learn more about Rentadella, as well as her own journey as an entrepreneur.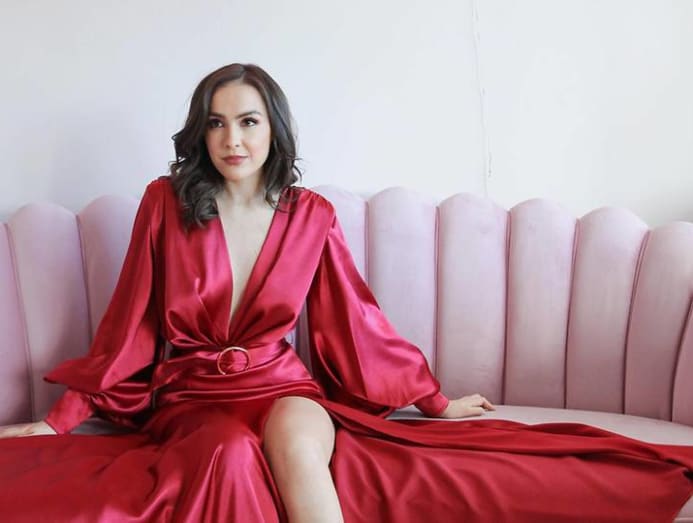 TELL US ABOUT HOW RENTADELLA IS A SUSTAINABLE FASHION BUSINESS.
Buying fast fashion is not sustainable, nor is buying a dress you wear once and then having it sit at the back of your closet for all of eternity. A service like Rentadella allows a dress to be enjoyed by multiple women, meaning the cost of production – of the garment and to the environment — is shared and used to its full potential.
Believe it or not, since I was a young girl, I've wanted to have a business in sustainable fashion. The idea of women, or girls at that time, sharing a wardrobe of gorgeous clothes had always been a dream of mine. My initial draft, created when I was just 12 years old, was to make it a sort of game in which girls would swap clothes with one another. This idea was put aside when I started my music career the following year but revived more recently when I started seeing the trend of renting on the rise around the globe.
When I realised what was happening, I got jealous. Very jealous. And I knew it was because my heart was telling me, "That's what I'm supposed to be doing."
To me, using a rental service like Rentadella is a no-brainer. The fashion industry is the second largest pollutant in the world and we can slow this down by powering the sharing economy and saying "no" to fast fashion. Why not rent quality clothes that fit just right from the best brands for less money and also save the world at the same time?
THE BUSINESS IS NOW JUST OVER TWO YEARS OLD. WHAT HAVE YOU LEARNED SINCE STARTING IT?
Starting a business is the hardest thing I've ever done. There was a lot of doubt on my end. I'm a big dreamer but everything I've done has been in the entertainment industry. Who was I to start a business all by myself with no prior knowledge? I took all my own savings, trusted my gut and started buying clothes. Everyone tells me my job must be so fun, getting to shop all the time, but funnily enough that has been my most dreaded task. Predicting what people will want to rent has been tricky, but fortunately something you learn on the job.
I'm also a big people pleaser. I'd say my ultimate challenge with keeping Rentadella alive has been learning to stand up for myself and my business, and not letting others take advantage of me. The idea of people not liking me or thinking I'm a bitch for being a strong woman is very uncomfortable for me. I have to remind myself that being strong makes me a good boss, and not everyone will like that, especially when people don't treat our clothing very well.
I'd also never done anything like accounting and finance before! That was a huge shock to the system. But starting my business has opened my world up completely and I've learnt so much. I've also learnt simple things such as, if you get customers to pay a deposit for appointments, you only get 2 per cent no-shows instead of 50 per cent no-shows when they can book for free. Small things like that make a big difference to an entrepreneur.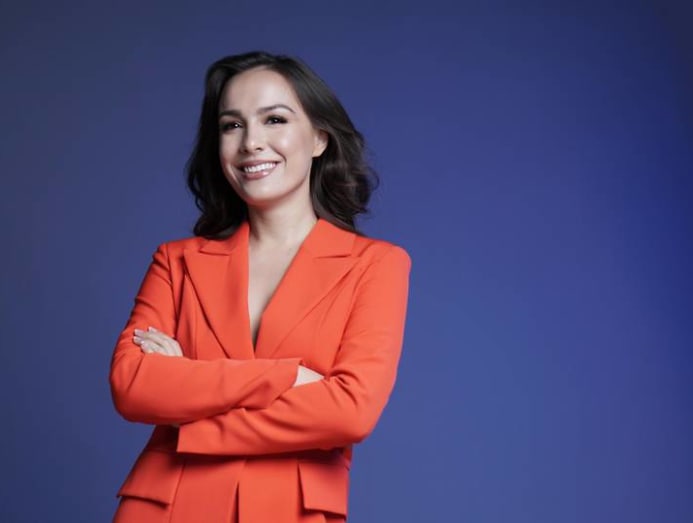 HAS BEING A KNOWN PERSONALITY HELPED WITH STARTING RENTADELLA?
100 per cent yes! Having a following on Instagram gave me a great platform to start promoting Rentadella. I'm so thankful to live in an era in which social media allows you to jump start advertising without having an initial budget for marketing. It allowed me to test what designs people wanted to see without bringing things in. However, Instagram can only do so much, and that's where networking came in.
Being a known personality, I'm lucky enough to be invited to a lot of events and meet other people in the entertainment industry. I'm actually a pretty shy person and the idea of networking has always filled me with dread but I quickly realised how powerful it can be. They say an introvert can become an extrovert if they are pursuing something they're passionate about. I completely agree with this.
My desire for Rentadella to do well and to spread the word about sustainable fashion has made me more social than I have ever been before. Networking has brought me great opportunities. I know how fortunate I am that I already had one foot in the door; that helped me to meet a lot of people who could help me. If you're someone just starting out, I cannot recommend enough just going out and talking to people about your business. If it's something you care greatly about, then there will be others who care too. You just need to raise awareness!
WHO ARE YOUR CUSTOMERS? AND WHAT HAVE BEEN THE MOST POPULAR ITEMS?
My customers are everyone from 16- to 18-year-olds going to prom, to working women heading for events, ladies who like to brunch and party, hosts and celebrities attending galas, and brides and their mothers.
Funnily enough, when I started Rentadella, I wanted to focus on cocktail and party dresses as there are already quite a few gown companies in Singapore. Lo and behold, everyone kept coming in and asking for gowns! I saw a gap in beautiful gowns to wear for events and weddings that weren't so over-the-top-glamorous that you would outdo the bride or feel silly at a work event. Those have definitely been our most popular items, along with statement pieces with big colours that you could really only wear once. When testing out new items, I post a photo on Instagram and see how many times it gets shared or sent to friends. That's a really easy way to know what is popular.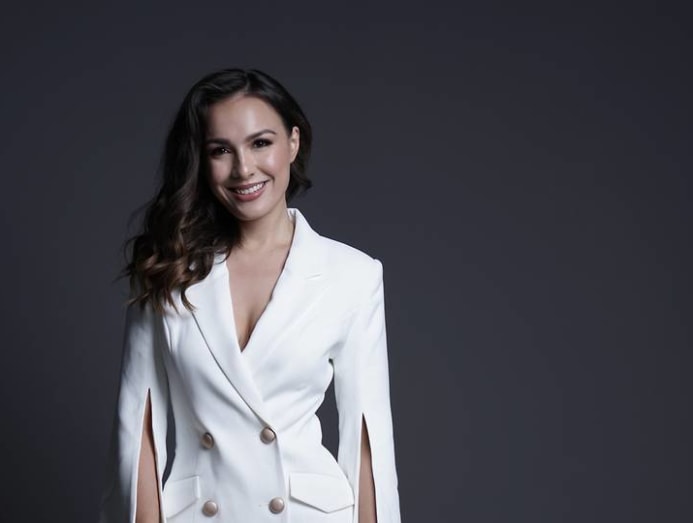 YOU CARRY A LOT OF DIFFERENT LABELS ON RENTADELLA. DO YOU THINK ONE DAY YOU'LL MOVE INTO DESIGNING YOURSELF?
I would absolutely love to! I love shopping and so far my taste hasn't let Rentadella down. Equipped with my new knowledge of what people want to rent, I think it would be a very exciting project to pursue!
It's funny though – I love dresses and adore dressing up; however, I don't consider myself a fashionable person at all. My go-to looks are comfortable dresses and playsuits that I can wear over and over again. I guess I have always prized quality and comfort. But now I am learning what everyone else likes.
HOW WOULD YOU LIKE RENTADELLA TO EVOLVE? WHAT'S THE PLAN FOR THE FUTURE?
I've actually had a lot of requests to expand overseas. While, at the moment, it still seems like I have a long way to go in perfecting what we already have, it's definitely something on the vision board! With new countries come new tastes and demands; it's already so interesting to compare what people rent in Australia and the USA to Singapore. Every market is so different. For example, what people wear to a wedding in Singapore – more gowns and black tie – is very different from what someone attending a wedding in Australia would wear – more trendy cocktail attire.
YOU'VE BEEN IN THE PUBLIC EYE FOR A LONG TIME. AND YOU'VE SPOKEN BRAVELY AND PUBLICLY ABOUT SOME OF THE ISSUES YOU'VE HAD TO DEAL WITH. IF YOU HAD A DAUGHTER WHO WANTED TO GO INTO THE ENTERTAINMENT INDUSTRY AT A YOUNG AGE, WOULD YOU LET HER?
Oh this is a question I've dreaded! I have thought about and talked about this a lot. It's such a hard one. If my daughter wanted to go into the entertainment industry at a young age, I don't think I would stop her. I don't regret anything I've personally gone through and I'm proud of the person I am today because of my experiences, good and bad. However, I would make sure my daughter was having consistent therapy alongside her career. Therapy still sounds very 'taboo' and I feel silly even saying that I'd want my child to have it but I think it's so important to have someone to talk to. You need to be mindful of your own thoughts and actions, especially in the entertainment world where it's so easy to fall into the trap that your self-worth is predicated on looks and career success. You need someone by your side constantly reminding you of what is real and also why you're doing what you're doing. And hopefully it is not for the fame and attention but because you actually enjoy it.
When I fell into anorexia my family frowned upon seeking help and therapy, and everyone just avoided the elephant in the room. I'd make sure this possibility was addressed at the very start. Your mental health is so fragile in the entertainment environment and has to be monitored, at any age. Seeking help and therapy is what saved me at the end but it took me quitting the entertainment industry and hitting my lowest point before even considering it. Things might have turned out a lot differently if I had been seeing a therapist from the start.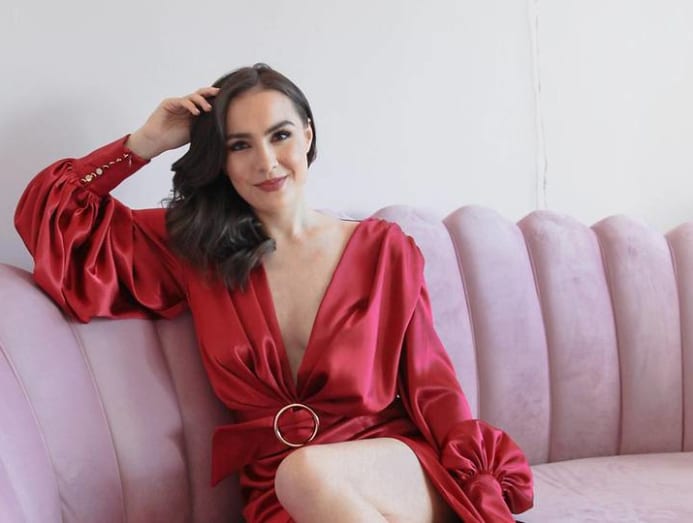 HOW ARE YOU DOING THESE DAYS? EMOTIONALLY AND PHYSICALLY?
I'm the happiest I've been in a long time. I was bullied in my high school years and then jumped head first into a pop star career fuelled by anorexia. The concoction of desperately wanting to be accepted and having my career pinned to my looks and personality was a dangerous one. I'd be given homework for the next day's interview and wouldn't sleep thinking of how to be the funniest, prettiest, coolest, most interesting girl in the room. I'd have to remove posts on Instagram because I'd be told that I looked too fat in them and should have asked for permission before posting. I put everything into my anorexia and career, thinking success would make me invincible and bullies would never be able to touch me again.
Now, although I'm still haunted by the past, I've come to accept that I was ok being myself all along. Working hard for Rentadella, a business that is about helping others feel beautiful, has been so rewarding. In the past, if a song didn't do well or my Instagram post didn't get many likes, I felt worthless. The lines between my own worth and career were blurred. A career failure meant that I was a failure. Now, if Rentadella has a bad month, I can change things. I can work harder. I'm no longer worthless because it's not about me. It's about how hard I'm working. I am no longer the product, I am instead working on the product. This brings me massive relief. Waking up with the mission of making others feel beautiful instead of focusing on myself is an amazing one.
I also surround myself with a good group of people who love me just for me. That's something I still have to remind myself is possible.