Former TVB Actor Jeff Chan says he might never recover from lung cancer
The 38-year-old says he feels like he looks like "an alien" with his "bloated belly, thin arms and legs" after chemotherapy.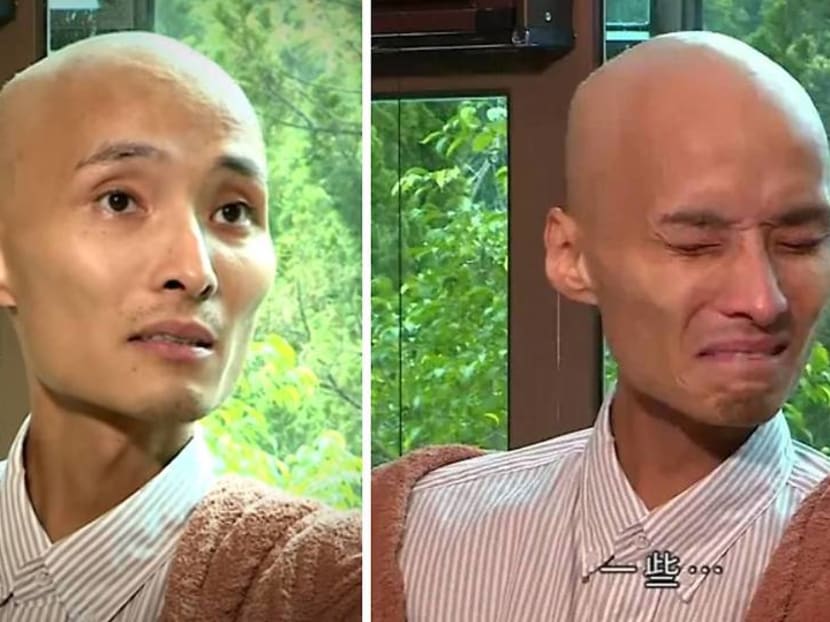 Last August, former TVB actor Jeff Chan was diagnosed with stage IV lung cancer and was given only six months to live. Determined to fight on, Chan has been undergoing chemotherapy since March this year.
Now the 38-year-old says he feels like he looks like "an alien" with his "bloated belly, thin arms and legs". According to a report on 8 Days, he opened up publicly on a recent episode of Scoop, a TVB show, about how much weight he's lost and about going bald.
He also showed how swollen and bruised his right underarm is now, before explaining that it was his body's way of getting rid of toxins. "Honestly, my condition is quite serious. Of course, I wish to recover but I know it might not be a possibility," he said.
In the same 8 Days report, Chan also revealed that his chances of full recovery is "only 40 per cent". Apparently, the cancer cells had spread rapidly throughout his body and he had to undergo chemotherapy immediately as half his lungs were "completely white".
Given the current COVID-19 pandemic, Chan's family could not visit the actor in the hospital. But they still supported him in whatever way they can.  "I didn't think that my family could take care of me like this," said a tearful Chan in the interview. "It turns out that their care and support are very important and powerful."
Chan's friend and fellow TVB artiste Snow Suen also pitched in and started a crowdfunding campaign to raise funds for his medical expenses. According to 8 Days, Suen revealed that the actor was initially reluctant to ask for help as he did not want to trouble others.
"Some people openly helped me, and there are many others who did it quietly," said Chan. "You wouldn't have guessed which award-winning movie star called to send his well wishes. I was really touched and encouraged by the support."
Heavenly King Aaron Kwok himself reportedly donated S$100K to help Chan.