Fountains of Wayne musician contracts COVID-19, is put on ventilator
Adam Schlesinger is also a songwriter for the TV comedy, Crazy Ex-Girlfriend, and most recently picked up an Emmy for his work on the show.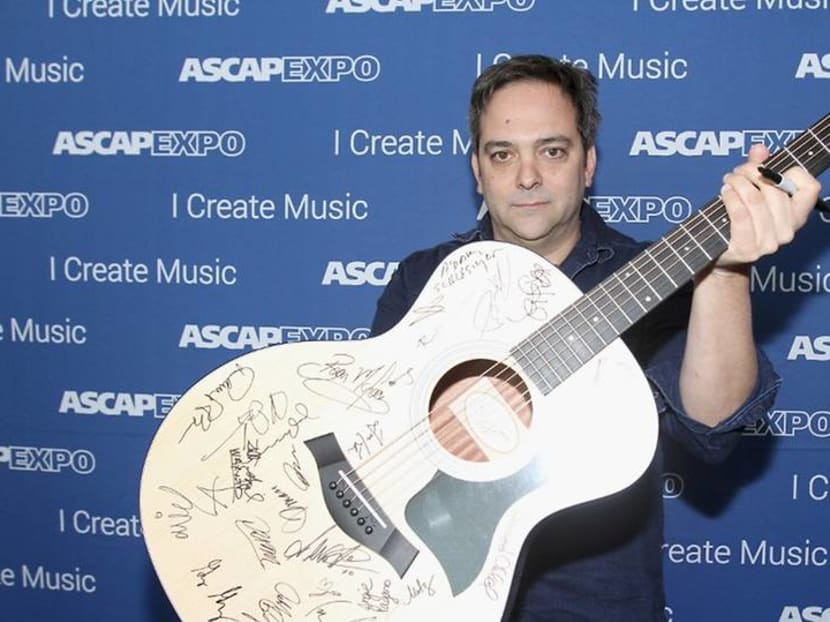 Adam Schlesinger, co-founder of rock band Fountains of Wayne, and also the songwriter for TV comedy Crazy Ex-Girlfriend, has been hospitalised after contracting COVID-19.
Earlier reports had said that he was in a coma but that has since been corrected by his lawyer, Josh Grier, who did confirm that Schlesinger had been put on a respirator.
Grier said in a statement to Variety: "He's very sick and is heavily sedated, as are all people on ventilators, but no one has used the word 'coma' to me." 
He added that the musician has been in a hospital in upstate New York for over a week and has been receiving excellent care.
Fellow Fountains of Wayne co-founder Chris Collingwood tweeted a message from Schlesinger's family on Wednesday (Apr 1), which stated that his condition is improving and that the family is "cautiously optimistic".
Rachel Bloom, the star and co-creator of Crazy Ex-Girlfriend, tweeted for everyone to keep Schlesinger in their thoughts. 
Schlesinger is a multiple-award winner and has been nominated for Oscars, Tonys, Grammys, Emmys and a Golden Globe. Most recently, he picked up an Emmy in 2018 for outstanding original music and lyrics for the song Antidepressants Are So Not A Big Deal written for Crazy Ex-Girlfriend.
Fountains of Wayne scored a hit in 2003 with the song Stacy's Mom.