Fountains Of Wayne co-founder Adam Schlesinger dies from COVID-19 aged 52
The award-winning musician had been hospitalised for a week and had been put on a respirator before his death.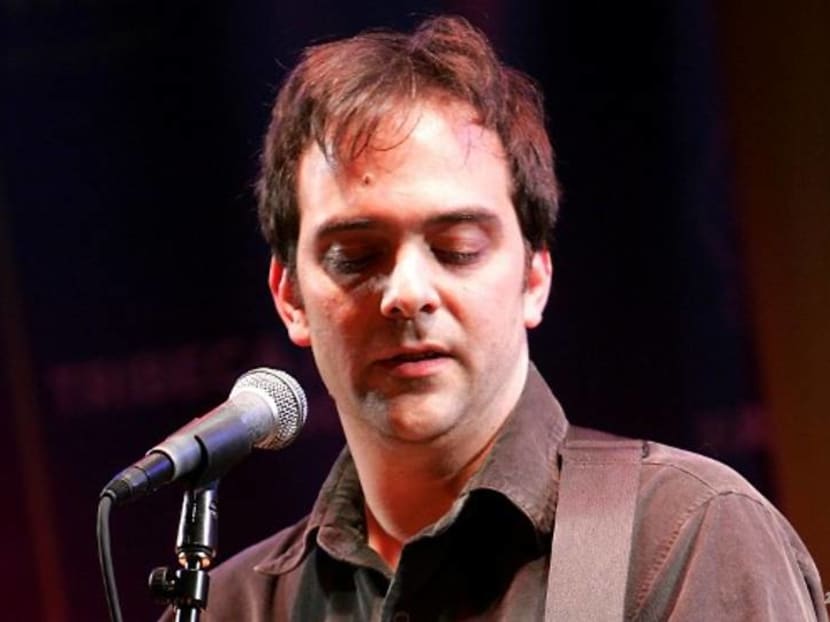 Fountains Of Wayne co-founder Adam Schlesinger has died from complications due to COVID-19 at the age of 52.
His long-time attorney, Josh Grier, confirmed the news to Rolling Stone.
Earlier in the week, Grier announced that Schlesinger had already been hospitalised for a week, was on a respirator and was "very sick and heavily sedated". 
Schlesinger was highly regarded in the music community for his work, which extended beyond Fountains Of Wayne. Over the years, he had been nominated for several awards across the Emmys, Grammys, Oscars and Tonys, which made him an "EGOT contender". 
In 2019, he won an Emmy for his work as a songwriter on the TV series Crazy Ex-Girlfriend. 
He won a Grammy award in 2009 for Best Comedy Album, which he earned after his work on A Stephen Colbert Christmas. 
He was also nominated in 1997 for an Oscar and a Golden Globe for writing the title track for That Thing You Do!, which starred Tom Hanks. 

Hanks, who also made his directorial debut with the film, paid tribute to Schlesinger, tweeting that the would be no "Playtone" without him, referring to the fictional record label from the film. 
Hanks himself was diagnosed with COVID-19, along with his wife Rita Wilson, recently. They have since returned to the US from Australia where they had been when they contracted the disease. 
Another star from the show, Ethan Embry, also shared a sweet memory of Schlesinger on Twitter. 
Schlesinger's band Fountains Of Wayne also found their own success with two Grammy nominations in 2003, one of which was for their song Stacey's Mom, a track that became a cult hit due to its catchy lyrics and cheeky music video. 
Before the news of his death broke, Crazy Ex-Girlfriend star Rachel Bloom posted on Twitter for fans to keep him in their thoughts and prayers. "It's been an extremely scary week," she wrote. 
Australian singer Rick Springfield paid tribute to Schlesinger after news of his death. He tweeted: "Adam Schlesinger was one talented man and the world will be a less tuneful place without him. I wrote a few songs with him when I was living in New York and he had a brilliant gift for melody. Love and healing to his family." 
American actor Anthony Rapp wrote: "Totally gutted to learn of the passing of #FountainsofWayne founder #AdamSchlesinger from COVID. His music was wonderfully catchy, fiercely smart, supremely clever, and delightfully surprising. RIP."