Four decades on, TV chef Martin Yan faces a new audience and a new world
Now gaining an audience on YouTube, the beloved cooking show host opens up about past experiences with racism, but believes many conflicts can be resolved with a smile.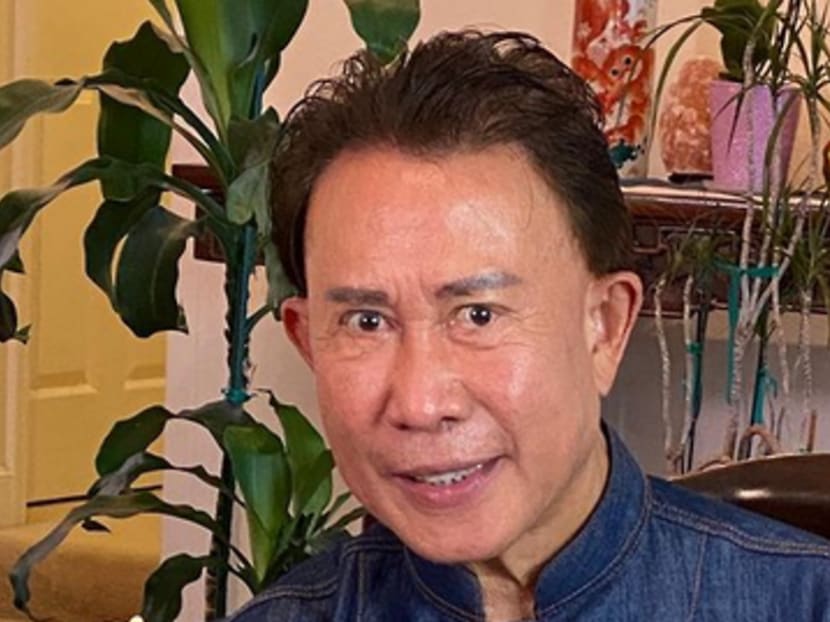 Live from his home kitchen in the San Francisco Bay Area, Martin Yan flashed a smile, raised his cleaver and chanted the catchphrase that the 150 or so people watching him online were clamouring to hear: "If Yan can cook, so can you!"
For Yan – who over a four-decade career has played the roles of television personality, cookbook author, restaurateur and now YouTube host – this longtime slogan is more than just a shtick. It's a summary of all he believes in. If a soft-spoken boy from Guangzhou, China, can make it big in America cooking stir-fries and dumplings, he figures, anyone can do just about anything.
Yan does not have an enormous social media following or a list of viral recipes to his name. But his impact on the culinary sphere is immeasurable. In 1982, at age 33, Yan became one of the first people of Asian descent to host a cooking show in the United States. Yan Can Cook, on PBS, was a contemporary of programmes like Julia Child & More Company and later on, Today's Gourmet, starring Jacques Pepin. His show is still syndicated around the world, making it one of the longest-running American cooking programmes.
Yan, now 72, introduced legions of people to Chinese flavours, and eventually to other Asian cuisines. In the 1980s and '90s, he achieved what many nonwhite cooks still struggle to do today – to get Americans to view the cooking of other countries as something they can replicate at home.
Today, Yan has reenergised his existing fans and found new ones – both on Instagram, where he has been posting more frequently, and on YouTube, where he livestreams himself cooking from home. KQED, the San Francisco PBS affiliate, has been releasing old episodes of Yan Can Cook to YouTube weekly since January 2020.
His cooking repertoire is more wide-ranging, his style a little more relaxed – and he remains as kinetic as ever.
"Look at this physical specimen," he exclaimed to an iPhone on a camera rig, standing in a power pose before tossing a piece of ginger into a wok to make adobo. "I haven't gained weight in 35 years."
Yet Yan now inhabits a landscape that is vastly different from the one in which he came up. Food media has been rocked by calls for racial justice and equity, and continuing criticism of how frequently non-Western cuisines and ingredients are appropriated or whitewashed in recipes. And throughout the United States, Asian Americans have become the targets of widespread violence.
Yan, in his perennially cheery way, focuses on the progress that has been made – pointing to, say, the ubiquity of Chinese restaurants in America, or the availability of ingredients like soy sauce in grocery stores. Asked about his experience with discrimination, he insisted he had been "fortunate."
But the next day, after thinking about it, he told a story: Forty years ago, he was taking out the trash at his San Francisco apartment, near a lake with ducks. A young white couple, seeing him with a bin, accused him of trying to kill and eat the ducks, saying that Asians like him were destroying the environment.
Yan assured the couple he had no plan to kill anything, and invited them to come over that evening for Peking duck.
He believes many conflicts can be resolved with a smile, a conversation and a sense of humour. "I cannot change my accent, I cannot change my background, I cannot change the colour of my face, I can't change," he said. "I truly believe, as long as we are doing things to project a positive image," that's enough.
The couple accepted his explanation. They did not come over for duck.
Food television is now big business, but when Yan Can Cook premiered, Yan became one of only a few chefs teaching cooking to a national audience.
"It was very weird to see someone like" Yan on screen, recalled Hua Hsu, 43, a staff writer for The New Yorker who watched the show with his mother as a child. "You are used to seeing an Asian face in detective stories, as the Dragon Lady, or as a delivery worker or as a scientist," but not as a home cook.
A few chefs, like Joyce Chen and Cecilia Chiang, were already bringing more attention to Chinese food. But Yan said that when Yan Can Cook first appeared, few people foresaw that cooking shows would become a cultural touchstone. He felt simply lucky to be on TV considering where he started, as the child of working-class parents in Guangzhou.
At 13, he moved to Hong Kong alone, at his mother's urging, to work at a family friend's restaurant. He worked long hours filleting fish and chopping chicken, sleeping on the kitchen floor. Once he finished high school, a church elder helped him secure a visa so he could attend college in Calgary, Alberta.
Yan filled in at the last minute for a cooking segment on the Calgary station CFAC-TV in 1978, then was asked to keep coming in. Those demonstrations became Yan Can Cook, which aired daily on CFAC-TV for four years before shifting in 1982 to KQED in San Francisco, which broadcast it weekly.
June Mesina Ouellette, associate producer of Yan Can Cook, remembers that Yan "had this energy that could have filled the space."
Before she met him, she did not know how to cook. As she worked on his show, "I got over my fear," she said. "He made it fun."
Yan also highlighted local Chinese businesses on his show – he took viewers inside an egg roll factory and the kitchen of a dim sum restaurant. Because he spoke several Chinese dialects and understood the culture, "he had access" that a white host would not, said Bernie Schimbke, art director for Yan Can Cook.
Still, Yan was well aware of the xenophobia directed at Chinese people in America, starting with the Chinese Exclusion Act of 1882, which banned immigration by labourers from that country.
"Chinese food and Chinese culture were not as well received" when his show debuted, he said. He was hesitant to introduce any dish that people might consider too different or difficult. "I do either steamed, deep-fried or stir-fried."
The show carefully avoided ingredients like chicken feet, said Gayle Yamada, a former executive producer. "You self-censor," she said.
Mesina Ouellette wondered how exhausting it must have been for Yan to be constantly fighting people's biases.
But he did not see it that way. There were not many Chinese cooking classes in America at the time, he said. He started with straightforward dishes so he could draw people in and, over time, introduced more complicated ones.
He tried to keep to traditional ingredients, but always suggested substitutions, said Tina Salter, the former culinary producer at KQED. "He would rather see them cooking and stir-frying than skipping and staying with a hamburger."
Yan retained a good deal of control over his show. In fact, he recruited sponsors himself, and set his own compensation – US$3,500 (S$4,694) to US$4,000 per episode, on average, he said. "I made myself indispensable. I said, 'Okay, go find another Martin Yan.'"
From Yan Can Cook, he built a lucrative career doing television specials, cooking and speaking at schools, companies and festivals around the world, writing cookbooks and running restaurants in China and California.
But the pandemic forced him to slow down. Last year, he had planned to travel to Vietnam and Malaysia to film a television special titled Martin Yan's Mobile Kitchen, in which he would drive around a food truck and cook with locals. That project has been postponed indefinitely.
In November, he closed his last restaurant, M.Y. China in the Westfield San Francisco Centre, because it did not have the space for outdoor dining.
Before the pandemic, he was never a fan of social media – it takes up too much time, he said. But he has been posting more of late. In March, he published a photo to Instagram of himself on a communal walk to stand against Asian hate, with the gentle caption, "How's that for perfect exercise?" It was one of the first times he used his account for activism.
"The disadvantage of us Asians," he said, is that "we don't like to make noise."
Despite his on-camera bravado, Yan considers himself a quiet person. It is easier to give in to the model-minority myth and put one's head down, he said; but more Asian Americans, himself included, should be speaking out.
He followed the upheavals in the food media last summer, most notably the resignation of Adam Rapoport as editor-in-chief of Bon Appetit, after a photo surfaced of him dressed in an offensive costume.
"I think you and I, all of us in the media, would like to see change faster," Yan said. "But the problem is that will never happen." So, he reasons, it's best to be happy with whatever shifts do occur.
He pointed to the success of other Asian American chefs like Brandon Jew and Ming Tsai as proof that there has been plenty of advancement.
"They are bringing Asian food to another level," in a way he was not able to, Yan said. When, in 2003, Tsai started hosting Simply Ming on PBS, Yan helped him find sponsors. When Jew's San Francisco Chinatown restaurant, Mister Jiu's, opened in 2016, Yan showed up with cleavers for the cooks.
"He is like the Jackie Robinson of Asians," said Jew, 41.
But these days Yan is not a household name in the same way as Jackie Robinson or Julia Child, who has inspired an exhibit in the Smithsonian Institution's National Museum of American History, a movie starring Meryl Streep and several biographies.
Both Child and Yan wrote bestselling cookbooks. Both have led fascinating lives. So where is Yan's movie?
A few of his former colleagues pointed to systemic racism as the reason. Yan disagreed, saying that Child, who lived on the East Coast, benefited from her proximity to the mainstream media.
But he also found the question to be flawed.
"If the public says, 'Oh, Martin, you are not as famous,' I really don't care,'" he said. After all, "how many people in our business can last as long as Martin Yan?"
By Priya Krishna © 2021 The New York Times
This article originally appeared in The New York Times.