Frederick Lee, younger brother of Christopher Lee, says acting nomination is a 'bonus'
The Malaysian actor was recently nominated for best performance by an actor at the New York Festivals TV & Film Awards.
Malaysian actor Frederick Lee has scored an acting nod for his role in the Singapore crime thriller Mind's Eye. For those who think he looks a lot like actor (and Fann Wong's husband) Christopher Lee, there's a reason for that – they're brothers.
Frederick, who is the younger sibling at 44 to Christopher's 49, was nominated for Best Performance by an Actor at the New York Festivals TV & Film Awards earlier this month for his role as a serial killer.
In an interview with Malaysian paper Malay Mail, Frederick said that he was "satisfied" and "grateful" for the acknowledgement.
He added that "having an award is a bonus but it is not the main source of motivation", although "if I win the award, I will be very happy".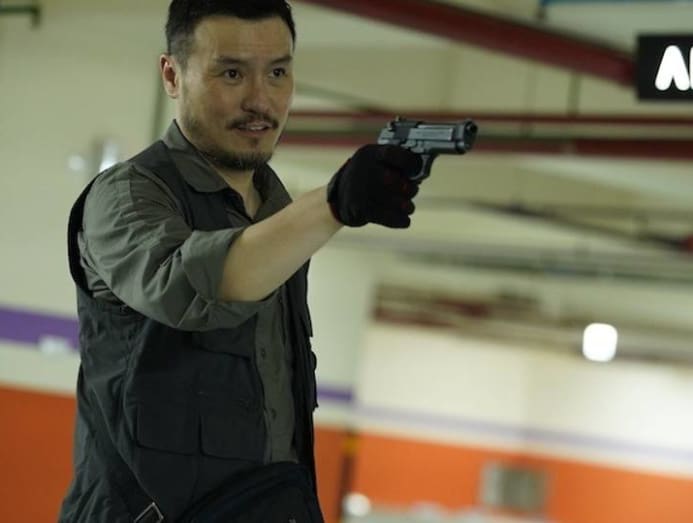 This isn't his first acting nomination, though. He was also nominated for Best Supporting Actor at the 2019 Taipei Film Awards for his role as a villain in the 2018 movie, The Scoundrels.
It appears he has a knack for such roles as he's also playing a villain in his latest show, the eight-episode Trinity Of Shadows, an HBO Asia Original series.
The series follows a murder investigation and Frederick plays Hu Ta-Dong, a wanted fugitive. It also stars Kaiser Chuang, Sandrine Pinna and Liu Kuan-Ting, as well as Stanley Yau from Cantopop boyband Mirror.
Frederick told Malay Mail: "This story is about good and evil, and the relationship is between people."
He began his acting career a lot later than his brother, only starting in his 30s. In an interview with Taiwan's Mirror Media earlier this year, Frederick said that "Thanks to (Christopher), everyone got to know me even faster. It's easier to be seen when you're in this situation".

Trinity Of Shadows is out now on HBO Go and HBO with new episodes out every Sunday.