10 free online activities to spice up virtual date nights or parties with friends
It can be tough for couples to feel connected during Phase 2 (Heightened Alert) if you're not able to see much of each other. Ditto for friends who love hanging out. From museum tours to escape room games, here are some ways to get together – sort of.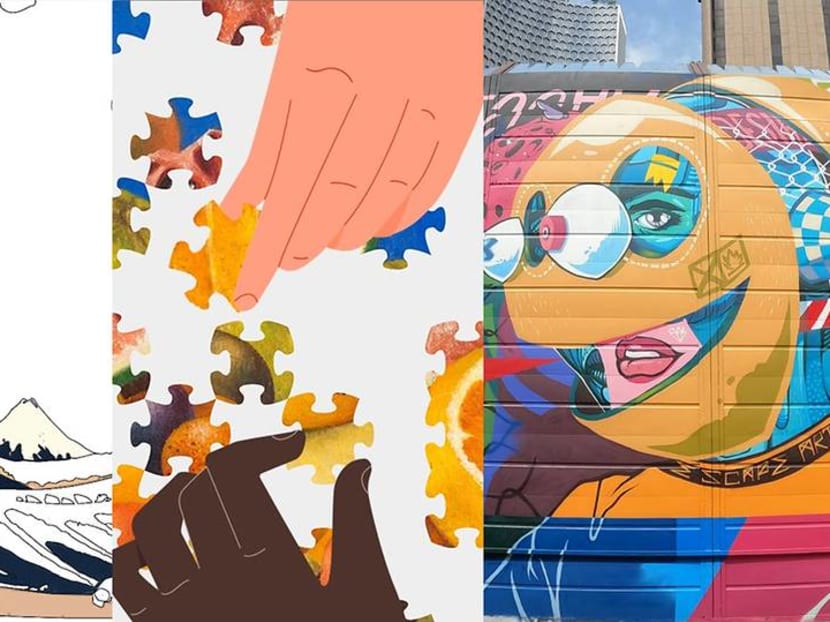 It has been almost two weeks since Phase 2 (Heightened Alert) was announced and we are encouraged to stay indoors – which means that date or party nights are out of the picture.
We've all been on Netflix Party, which is a great way to pass time – but who's getting bored of it? Here's a list of free things you can do on your next virtual date or party to impress your partner or have a good time with friends.
VIRTUAL COLOURING BOOK
You can channel your inner Van Gogh by painting on virtual colouring books by Google. In their Google Arts & Culture feature, you can choose from 25 different kinds of artworks and paint your own version.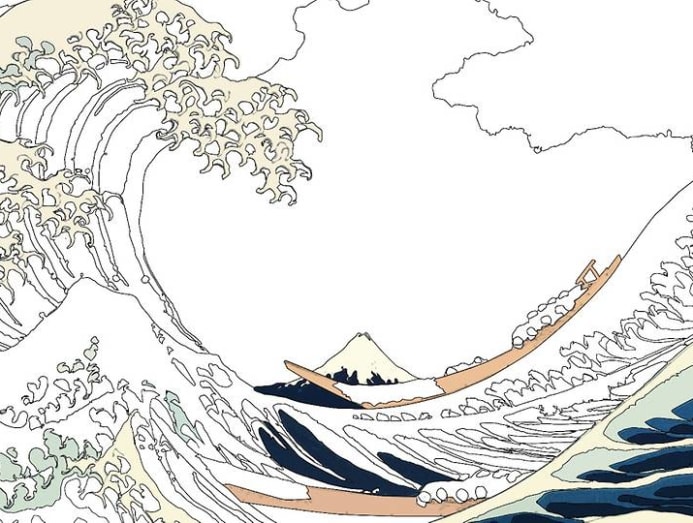 The best thing is, you can invite participants to simultaneously paint the same artwork. You can also save it after completion and print it out as a keepsake.
Go here.

VIRTUAL SAFARI
If you're an animal lover, you'll want to see this. South Africa sounds like a dream place that we will not get to explore anytime soon. And if you're bored of watching Nat Geo Wild, thanks to technology, there are now live cameras in the safaris for you and your date/friends to view the wild animals in real time.
Catch them on Africam or Tembe Elephant Park.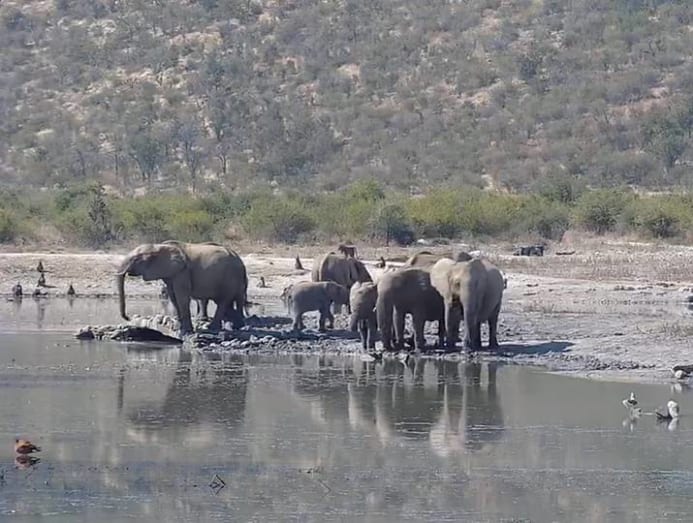 MUSEUM TOURS
Wind down, grab some snacks, go on a virtual museum tour. From the famous museums like Louvre, to Singapore's very own Philatelic Museum, explore a wide range of displays and architecture from different museums around the world through these virtual tours.
You can visit Singapore's Philatelic Museum here, the Louvre here or a host of other places here.
SEE THE WORLD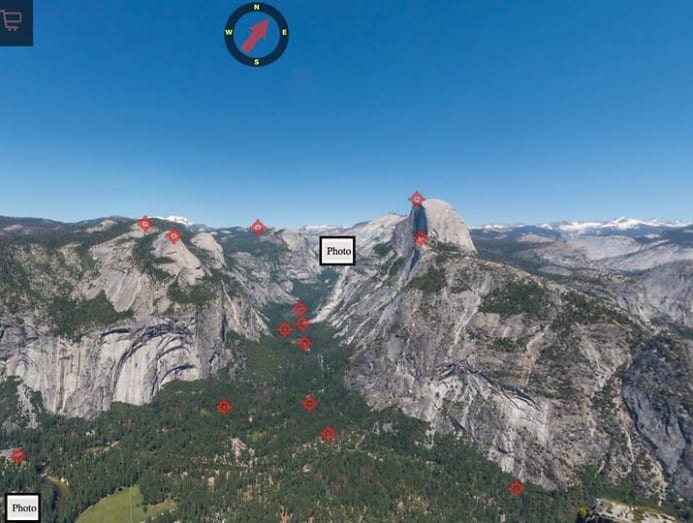 Who's forgotten the thrill of discovering new places? Just imagine packing your virtual passports and take a 360 degree interactive tour of Yosemite Half Dome (yes, it's the classic screensaver on a MacBook). Alternatively, venture down the Great Wall of China without having to move a single muscle. There's also a wide selection of guided tours with detailed descriptions of the places by Google Earth. Start exploring!
Go to Yosemite here, the Great Wall here and Google Earth here.
SPOT SOME STREET ART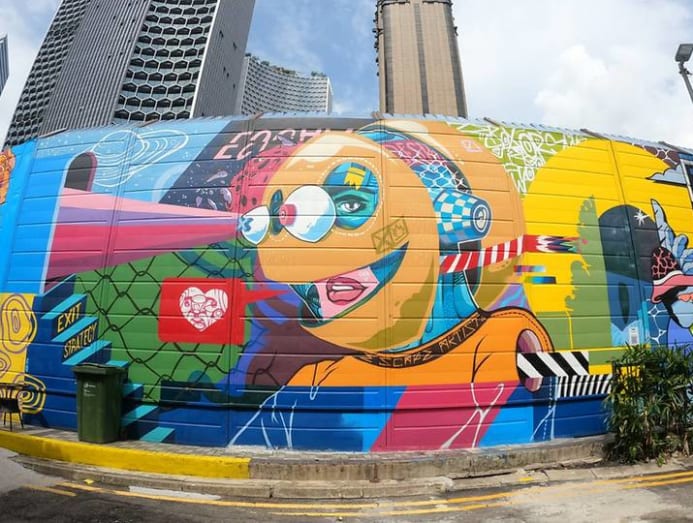 When you are done with sightseeing, go check out some cool street art around the world. Starting from Singapore's Ophir Road, explore all 17 graffiti works on the streets through Hall Of Fame. Presented by One Kampong Gelam, you can also add this to your virtual SG Rediscover list. If you want to venture a little further, Google Art Project also has a map of different street art across the world for you to view with your bae or your bff.
Singapore street art here and everything else here.
TRIVIA NIGHT
Not keen on exploring? You can spice up a date night with a trivia game. Challenge your friends or partner to different categories of quizzes on Sporcle, from naming popular movies to finding countries in Europe. Apart from trivia quizzes, you can also play multiplayer bingo to see who has better luck. These games will get your heart racing, so make sure you have a strong Internet connection to guarantee a win.
Go here. 
PUZZLE PARTY
Forget Netflix Party, Google's Puzzle Party is the next date trend. Choose from hundreds of their puzzles, ranging from easy to difficult, and get started with their multiplayer function.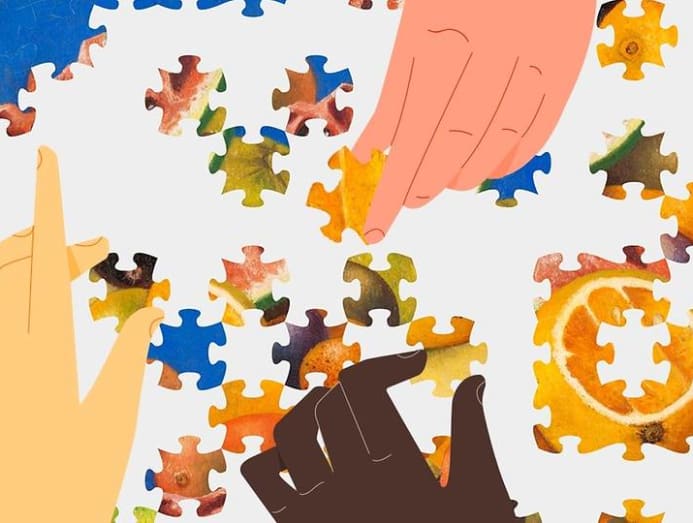 Add your partner into the session and you can bond over putting the pieces together. Most of their puzzles are artworks, but there is a special NASA edition that is worth doing. The pictures from that series consist of candid moments of the astronauts in space, such as them playing guitar and even working out.
MUSICAL PODCAST
A night out at the theatre is always a good date option. While this isn't quite the same, 36 Questions, a musical podcast on Spotify, is one option for you to enjoy together while sipping on a glass of wine.
It is a three-part series that follows the story of a couple who is trying to save their marriage, played by Jonathan Groff (aka Kristoff from Frozen) and Jessie Shelton. The podcast is tied together nicely with original songs and crisp sound effects that will make you feel like you are a part of their story. Grab some tissues, you will need it.
Listen here.
HUNT FOR OBJECTS
Step into the world of local theatre through House Is Open, an interactive game from Fill The Vamp, a musical theatre collective created by Singapore practitioners. In the game, you have to locate lost objects that are scattered across the virtual stage.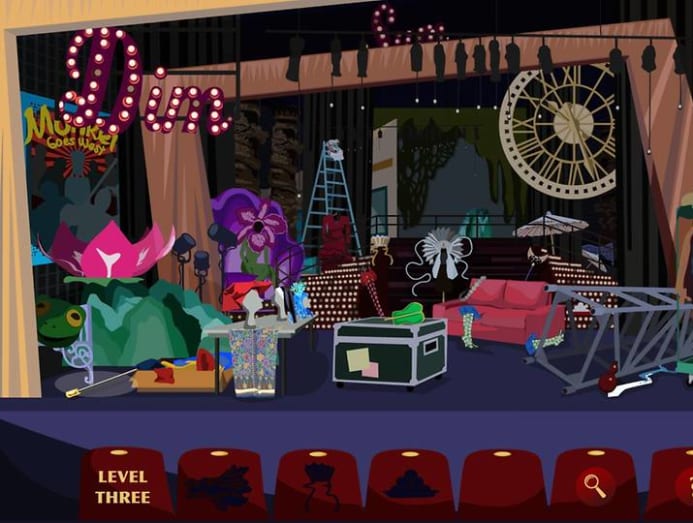 It features local trio Dim Sum Dollies, the musical December Rains, and the pantomime Monkey Goes West. Team up with your partner to discover the hidden treasures in our local arts scene.
Game starts here.
VIRTUAL ESCAPE ROOM
If you and your partner or friends love crime thrillers, Alone Together is for you. This puzzle escape room game requires high concentration and communication, so don't underestimate the challenges. You will need a laptop or tablet for this activity, while you video call your partner. Your escape depends on how good your chemistry is. Tip: Take notes!
Try it out here.