It's Friends' 25th anniversary and Google has a 'Smelly Cat' surprise for you
Search for Ross Geller, Chandler Bing, Phoebe Buffay, Joey Tribbiani, Rachel Green and Monica Geller for hilarious Easter eggs.
If you spend your days reading Friends trivia online – we're not judging – you may have noticed something different when you Googled your favourite character's names on Friday (Sep 20).
The search engine is celebrating the beloved sitcom's 25th anniversary – the show debuted in the US on Sep 22, 1994 – with several hidden Easter eggs.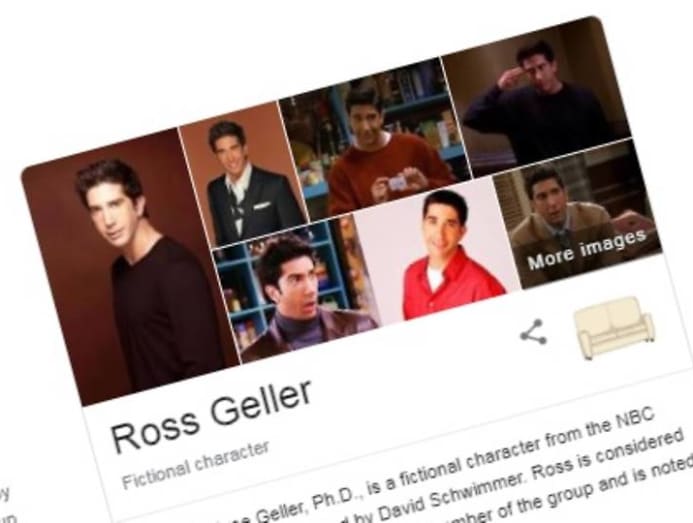 For example, search for Ross Geller (played by David Schwimmer) and you'll notice a couch on the right side of the screen under images of the character. Click on the couch and you'll hear Ross yelling out "Pivot!" while the screen shifts diagonally to one side. 
Click it again and the screen will shift to the other side with Ross' "Pivot" sounding more urgent. Keep clicking until Ross says: "Okay, I don't think it's gonna pivot anymore."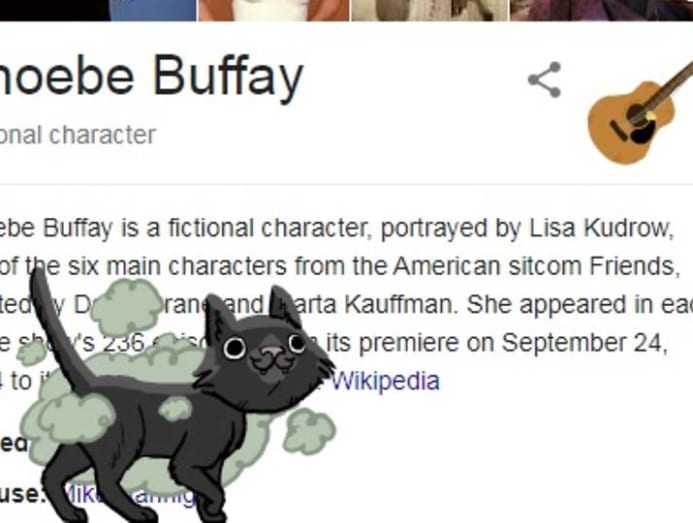 Fans of Phoebe Buffay (Lisa Kudrow) will get to hear – and see – her most famous creation, Smelly Cat, when you type in her name and click on the guitar. Phoebe sings the familiar verse while a black cat, with a cloud of noxious gas coming out of its behind, walks across the screen.
Joey Tribbiani's love for food is on show with his Easter egg. Click on the pizza under his name and a bunch of food items will pop up on the screen with him yelling "Joey doesn't share food!"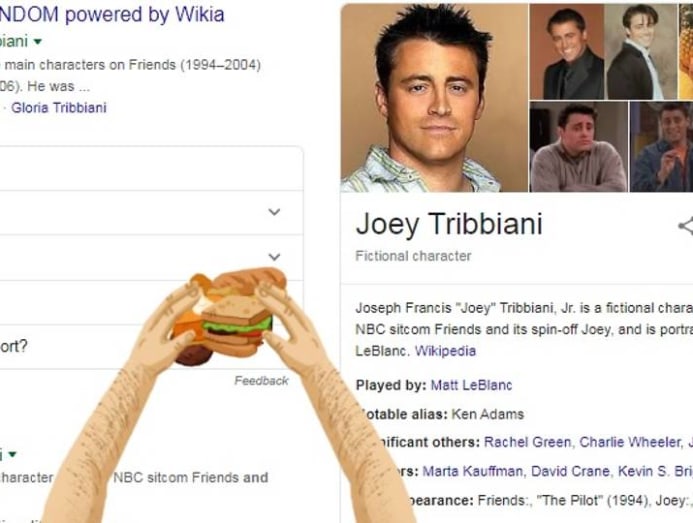 We'll leave you to find out what Monica Geller, Chandler Bing and Rachel Green get up to.
The actors behind these beloved characters also posted tributes to the show on social media. Courtney Cox, Matt LeBlanc, Schwimmer and Kudrow – Matthew Perry and Jennifer Aniston are not on Instagram – posted what looked to be a coordinated effort.
They each shared the same cast photo of them walking hand-in-hand and the words "Celebrating a Thursday night 25 years ago" before going on to thank the fans in their own way. The show had debuted on a Thursday night.
Cox wrote: "Thank you to all of our loyal fans across the world. You've certainly been there for us!"
She then poked fun at her two co-stars who are not on the platform by saying, "I love these guys! @_schwim_  @lisakudrow  @mleblanc  #seriouslyjen? #youtoomatthew #friends."
Could this day be any more nostalgic?