Will Elsa have a girlfriend? New Frozen 2 trailer hints at new characters
Elsa may be Disney's first princess to have a girlfriend.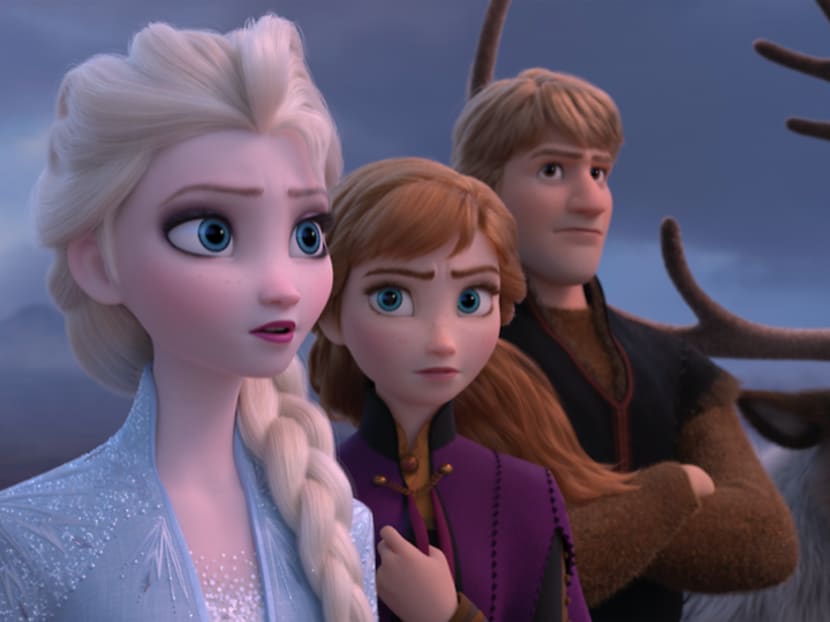 Disney is not going to Let It Go by bringing back Elsa in Frozen 2. In a trailer that it dropped on Feb 13, fans will be treated to more of the queen's ice powers as she faces a raging sea and tries to cross. 
The dialogue-less trailer did not give away much but Anna, Olaf and Kristoff will return in the sequel.

While the original story of Elsa and Anna was loosely based on Hans Christian Anderson's The Snow Queen, this new film will show the sisters embark on an adventure that takes them out of Arendelle to another land.

Frozen's writer and co-director Jennifer Lee has reportedly been considering giving Elsa a female love interest. The queen's sexuality was not made clear in the first film but Lee has previously said that there have been "tons of conversations" about whether Elsa will become the first Disney princess to have a girlfriend.

In the trailer, there seems to be two new characters, a woman with red hair and a blonde character seen launching into the air from a pile of autumnal leaves. Will one of them be Elsa's boo?

There are other questions that remain from the trailer. Why is Elsa determined to get across the ocean? Is it to save Anna that we see stranded on a cliff? Why are there diamonds hanging in front of the palace – the same ones seen in Frozen 2's poster? Who created the pink flames that encircle Elsa and Olaf?

Guess fans will have to wait till November to find out.