We can't let it go: Why is Frozen still so popular even after almost a decade?
With the musical version of Frozen coming to Singapore in February 2023, CNA Lifestyle's Genevieve Loh looks at the obsession and power behind the franchise of the highest grossing animated film of all time.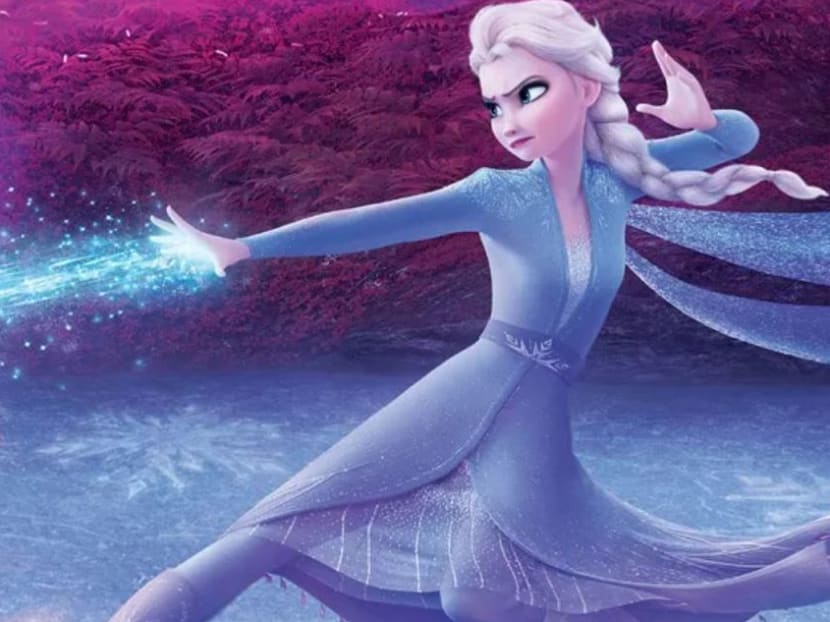 So full disclosure: I wasn't a Frozen fan when Disney released the original movie back in 2013. Something to do with the fact that obsessed little kids (both boys and girls) kept startling me on escalators by belting out "Let it go" sporadically throughout my day for weeks. Which became months. Then years.
Yes, little one. I know you "can't hold it back anymore", but Auntie over here has a slightly nervous disposition lah. And don't get me started on the number of white-blond wigs with braids taking over costume parties and Halloween, and social media filled with mother-daughter matching Elsa blue gowns.
And then I watched the film, properly. First taking my godchildren. Then my nephews and nieces. And then myself, alone, without the cover of "indulging the kids". I was rapt. I cared. I was engrossed. I was moved. And just like that, I was, erm, cast under its spell and officially became a Frozen fan. 
Which is why I'm not surprised that almost a decade later, Frozen – now a franchise – is still going strong. And yes, nobody saw the entire juggernaut coming.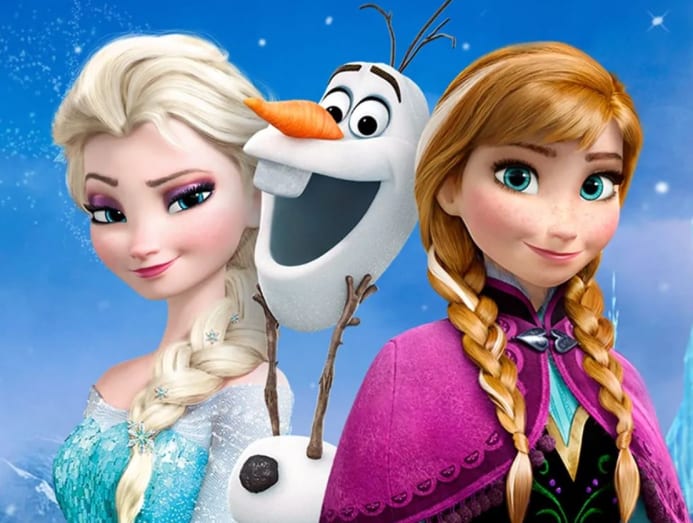 When Disney first released it in 2013, it wasn't expected to do as well as it did. And it blew everyone away, winning two Oscars, and collecting a stratospheric US$1.28 billion (S$1.82 billion) at the box office along the way to become the highest grossing animated feature of all time... until the sequel came along.
Frozen 2, released in 2019, generated US$1.325 billion at the global box office, pushing past the original and Incredibles 2 to become the highest grossing animated movie in history. (This is taking into account that Jon Favreau's remake of The Lion King which earned US$1.65 billion in 2019 is categorised as a live-action reboot rather than an animated film).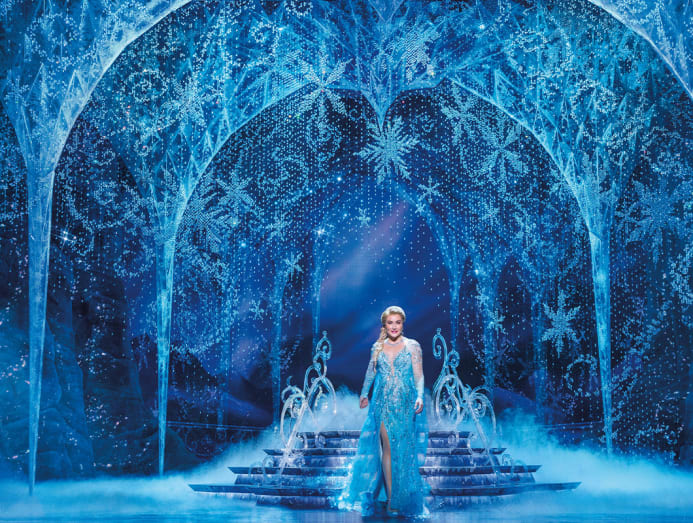 Come Feb 5, 2023, the musical will descend on Singapore shores to play at Marina Bay Sands Theatre as part of a world tour that includes Japan, London, North America and Germany.
That's right you haters out there: Frozen the phenomenon is no flash in the pan. The Elsa-Anna-Olaf train shows no signs of slowing down, signalling that when it comes to the Frozen franchise, Disney will never, ever (ugh) let it go.
The world has followed Frozen right into the unknown: Franchise mania.
To date (and counting), Frozen has spun off into two television series (2020's At Home With Olaf and 2021's Olaf Presents), one graphic novel, four short films, one play (2016's Frozen – A Musical Spectacular), two musicals (2016's Frozen – Live At The Hyperion and 2018's Frozen) and 14 video games.
And we haven't even talked about the countless parents who have named their baby girls Elsa or Anna, or how almost every snowman recently built somewhat resembles Olaf. And oh, reindeers are back in style. (Thanks Sven!)
So why hasn't the appeal waned after all these years? How did an inspired take on Hans Christian Andersen's The Snow Queen become a generation-defining pop culture touchstone? Is it the magic of the music or simply the genius of Disney's over-achieving merchandising department?
Let's start with the fundamentals – it's successful because it's subversive. The utter joy of Frozen is that it behaves like a classic fairytale but then bends all the rules. 
One of the key reasons why it's not just another animated Disney princess movie franchise is the strength of its writing, which carried consistently and powerfully through from the first movie to the sequel.
It's been praised by both critics and movie-goers alike for its finely-tuned characterisation, broad comedic appeal to both young and old, and a perfectly positioned narrative arc that ends with – surprise surprise – sisterly devotion not archetypal romance.
Sure, the classic hero's journey is the same story you've heard before, but it's the twists in what is seemingly the perfectly packaged all-too-familiar song-and-dance Disney prototype that is the source of the world's long-lasting obsession with Frozen.
Who else cheered when Elsa, originally looked upon as the film's "villain", turned out to be the heroine of the story? It's skilful and wily artful feminism at its best.
Elsa was all about independence and self-belief. About embracing her oddness and not caring about how different she was from society's norms. She became the unassuming champion for all little kids everywhere who felt like they didn't fit. After all, "the cold never bothered her anyway".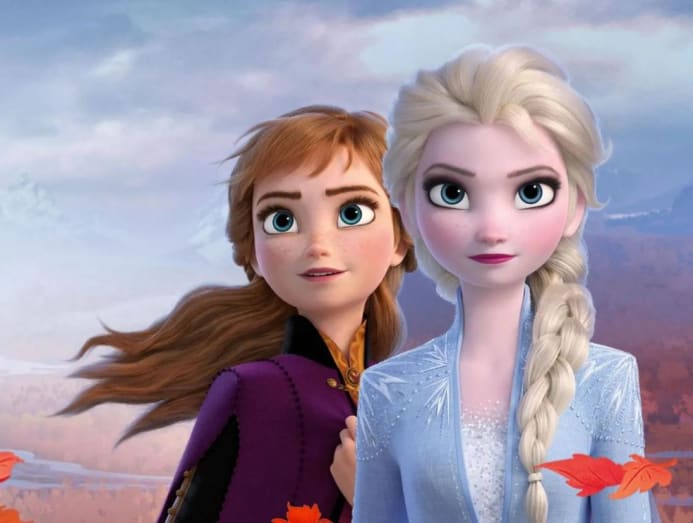 Now add in the fact that Elsa was one of two Disney princesses in the same movie – something that had never been explored before. Better yet, they both didn't fit any stereotypical mould – it was feisty younger princess Anna who ends up doing the rescuing.
Who needs the help of rugged and buffed outdoorsmen or handsome seemingly-good-but-actually-dastardly princes to do the job that an enterprising, determined young female obviously can do herself? 
Indeed, there are many progressive elements (or perhaps Easter eggs?) littered throughout both Frozen movies, to a point where the hashtag #GiveElsaAGirlfirend trended.
Could all these constant deep-dive debates and controversial discussions on fan forums have contributed to the franchise's insane popularity, enduring legacy and overall sales in an era of social media and equal rights campaigns? A hundred per cent.
And then there's the magic of the music. And we're not just talking about the central empowering earworm masterpiece of a showtune, but the entire Frozen music canon. Do you want to build a… franchise? Here's how. 
All of award-winners Robert Lopez and Kristen Anderson-Lopez's tunes have the magic ingredient: Addictive and memorable showtunes that have heart and story. You know, the ones that extend beyond the movie cinema and has everyone breaking into song – from little girls and boys (on escalators) to drunk karaoke lovers, wedding singers and everyone who's ever felt just that wee bit different.
The carefully chosen lyrics, the involving cadences, the unobtrusive message behind the songs – it's a magical confluence of everything that resonates universally when one is watching a pitch-perfect Broadway musical. 
Let It Go was, and still is, seen as the ultimate ode to self-acceptance. And in this age of YouTube and TikTok, Frozen and its music has found an everlasting home to perpetuate the message, be it in tribute covers, soundtrack singalongs, spoofs or lip-syncs.
Elsa-mania will long continue because Let It Go has become the siren call of hope and strength for all those who ever felt defeated, shamed or ostracised by life's curve balls – whether you're a little kid trying to fit in at school or an adult going through divorce or illness.
This never changes, whether you're watching the movie in 2013 or the stage musical in 2023.
And finally, the cherry on top of any successful juggernaut? Merchandise. Let's not kid ourselves, there was really no avoiding it. After the runaway success of the first movie, Frozen was perfectly positioned to profit from the flogging of dresses, dolls, lunchboxes, plush toys and anything else you could print Elsa, Anna and Olaf the Snowman's faces on.
Disney fans are notoriously devoted and this commitment extends to whatever is strategically doled out to keep the brand buzzing long after it leaves the cinemas.
Plastic figurines become coveted collectibles, school bags and lunch-boxes make treasured Christmas and birthday presents.
It is the expected oil that keeps the machine running, the capitalist cog in the big bucks picture-perfect Disney wheel. And don't we know it but, hey, don't we still all buy into it?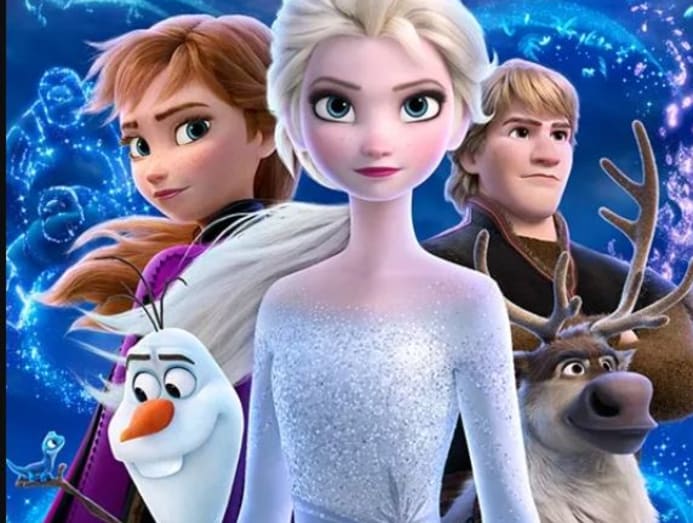 All pragmatic cynicism aside, the Frozen fan in me wants to believe that the enduring love for Frozen is ultimately the message, that carries over time, over generations, over genders, over races, over cultures.
The simple message that yes, girls can be heroes too; that it's okay to show pain, hurt and anger as long as you learn from it and make amends, that we all need to promote and recognise self-acceptance and tolerance, and most importantly, that it's okay to just be yourself. That is something that I will take with me and never let go.