Gentle Bones on making new music with JJ Lin as a fan: 'I felt like I was dreaming'
Singer-songwriter Joel Tan (aka Gentle Bones), tells CNA Lifestyle about his experience creating a single with "one of (his) favourite persons in the world" and how it fits into his first album.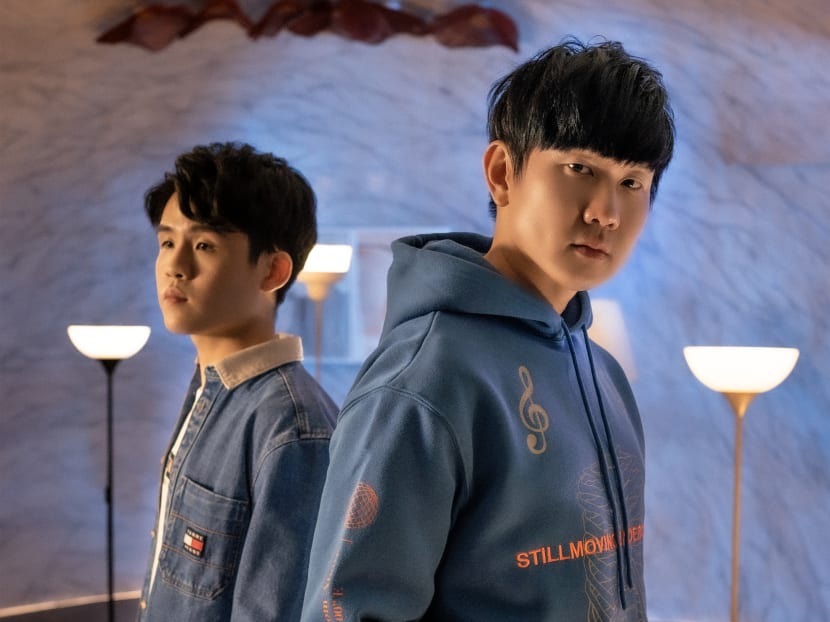 It's not every day you get to collaborate with a singer you grew up listening to. Singaporean singer-songwriter Joel Tan, more commonly known by his moniker Gentle Bones, released a single with his long-time idol JJ Lin on Friday (Nov 19).
Titled At Least I Had You, the new track also marks the Mandopop singer's first English collaboration with a male Singaporean artiste.
"I've been a huge fan of JJ Lin my entire life, so it was quite crazy," the 27-year-old Tan told CNA Lifestyle. "I felt like I was dreaming when I was standing beside him working on music… The whole time (we were in the studio), I needed to hold in my (inner) fanboy."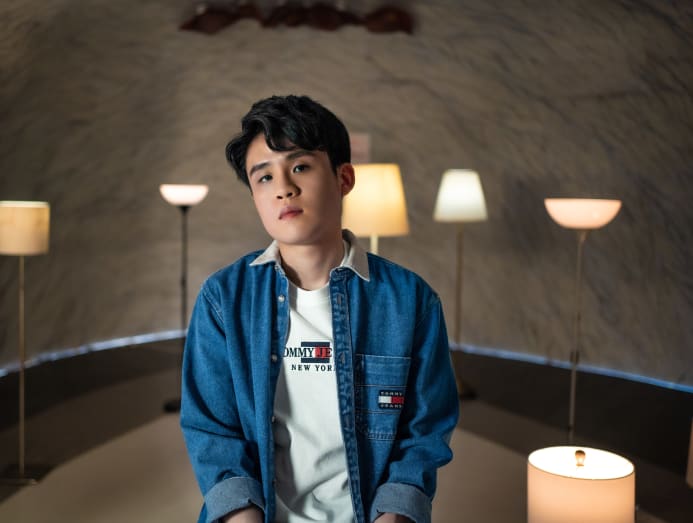 Despite his musings, Tan himself boasts a musical career that is nothing short of impressive.
As the first Singaporean music act to be signed by Universal Music Group, he made his mark on Singapore's music scene with sold-out solo concerts and festival performances across South Korea, London, Hong Kong, Indonesia and Malaysia.
Known for his poetic lyrics and striking vocals, what began as the occasional YouTube cover quickly transformed into a full-fledged musical career. Since then, he's gone on to become one of Singapore's most prolific artistes with a slate of EPs and chart-topping singles under his belt. 
"Thankfully, JJ really respects the music that I make, so it was a really fun, easy and quick process," he recalled. "The starting point of (the single) was very much an existential thing. Both JJ and I were questioning what we do music for."
Beyond accolades and achievements, Tan explained that the track was an attempt to reconnect with the heart of their practice.
"For both of us it really started with a pure emotion, (which turned) into a song. We're always dabbling in two different extremes, so I think this song really addresses that," he said, referring to juggling both the artistic and business-driven aspects of their careers. 
"We have all these different polarities going on, then it comes to a point where the most important thing is the people that you have around you. So it's really just a celebration of the important people in your life."
An ode to gratitude and hope amidst uncertainty, Tan's latest single ties in nicely with the wider thematic arc of his album. The self-titled record, released earlier this year, stands as his first album since his debut in 2013. 
"The album was finally a good joining point for me because I finally felt like I was making music that I wanted to hear," he said.
"For the first time in my life I was able to just sit in my room because of the 'circuit breaker', and just write and conceptualise music. I didn't really have that kind of time and headspace (since) my first EP,  when I was just a student. It was a very similar situation that helped me fall in love with writing music again."
Discussing the songwriting process, he said, "It's very much a kind of deep reflection. It's a similar thing to journalling or putting your thoughts into a blog – aligning that mess of thoughts that you have into more fixed ideas".
It was a very similar situation that helped me fall in love with writing music again.
"(With this album I was) trying to address existential and philosophical issues without it being a dead end and a black hole... The idea of the album is also very telling of the times that we are going through right now."
Written in the midst of lockdown, the album did more than simply bear witness to the times. It brought a refreshing note of optimism to a pandemic-weary audience.
Case in point was the song A Day At A Time, a duet with Filipino singer Clara Benin, which was released in March. Like the title suggests, it talks about grappling with uncertainty.
"To put it into perspective, it was a virus that nobody had any idea of, and we only knew that it was deadly and spreading fast," Tan explained. Meanwhile, You're My Superhero was written as a dedication to frontline workers who continued with their jobs in the face of the global outbreak. 
Eight years in the making, the album stands as a culmination of Tan's musical career so far. 
"When I first started my career, I was just playing very raw music with my guitar - with a lot of its focus being on melodies, lyrics and the idea of the song. After that, I took many years to learn about production because I saw the importance and necessity of incorporating electronic music."
Over the past three years I really found something that I can personally call a Gentle Bones kinda sound.
Beyond folk and electronic dance music, Tan has experimented with a range of genres spanning from pop to R&B. But rather than seeing them as distinct categories, the singer-songwriter is more interested in exploring how each genre informs the other. 
"What I've come to prefer is not having a genre at all, which I feel like the album really encapsulates," he said. "Over the past three years I really found something that I can personally call a Gentle Bones kinda sound.''
A mix of English and Mandarin titles, Tan's album gave him the opportunity to collaborate with local and regional artistes he deeply respects, including lewloh, Benjamin Kheng and Indonesia's gamaliel. 
"Every song surprised me... Throughout my career, I always felt like the thought and vision that I had was very much limited to what I can do for myself…(Collaborations) gave me the opportunity to learn from all these big stars across the region." 
Taking a wider-angle lens, Tan commented that it's exciting to be at the forefront of carving out a distinct identity for Southeast Asian pop. "On a Southeast Asian level, I think we still have room to define what our sound is… so to be able to contribute to this definition was really one of my main purposes with the album."
Asked what the future holds for him, he said, "I just enjoy making music at its core. Now, I see writing music as a process of service. As an entertainer, I hope to be able to continue writing music that can entertain and inspire".