Model Gigi Hadid screened as potential juror for Harvey Weinstein trial
The 24-year-old admitted that she had met the former film producer before but declared that she could "keep an open mind on the facts."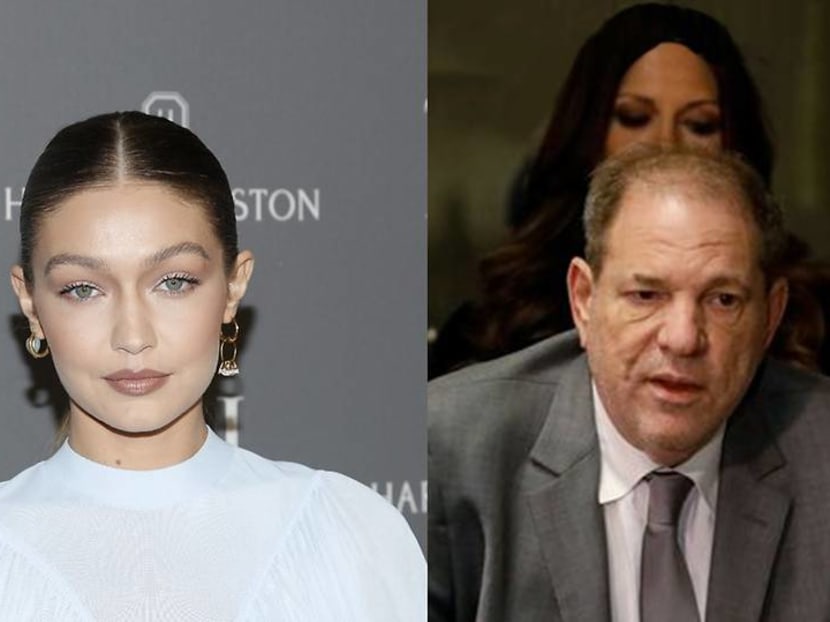 The revolving door of potential jurors in the Harvey Weinstein trial saw a famous face appear on Monday (Jan 13) – fashion model Gigi Hadid.
Variety reported that Hadid was among around 120 potential jurors questioned by Justice James Burke on their ability to remain objective regarding the case. Standard questions included whether they knew Weinstein and other individuals involved in the case.
When it was Hadid's turn for questioning, she told the judge that she had met Weinstein before, as well as actress Salma Hayek, who has accused the former film producer of sexual harassment and called him "my monster".
The judge then asked Hadid if having met them would affect her ability to remain impartial, to which she replied: "I think I'm still able to keep an open mind on the facts."
The 24-year-old is also friends with fellow model Cara Delevingne, who, in 2017, accused Weinstein of trying to kiss her during a meeting for a film.
Hadid is expected to return on Thursday for further screening. 
Monday was the fifth day of jury selection for the Weinstein trial, which has already screened more than 100 other potential jurors.
Finding a jury for the trial seems to have hit a snag, as many were dismissed after declaring they could not be objective or fair during the hearing of the case. One juror revealed that a friend had had an "encounter" with Weinstein, while some others had been victims of assault and could not be selected for the trial.