Girls' Generation members hold surprise reunion at Tiffany Young's solo concert
Members Sooyoung and Seohyun, who were in the audience, went onstage to perform two songs at Tiffany Young's Open Hearts Eve show.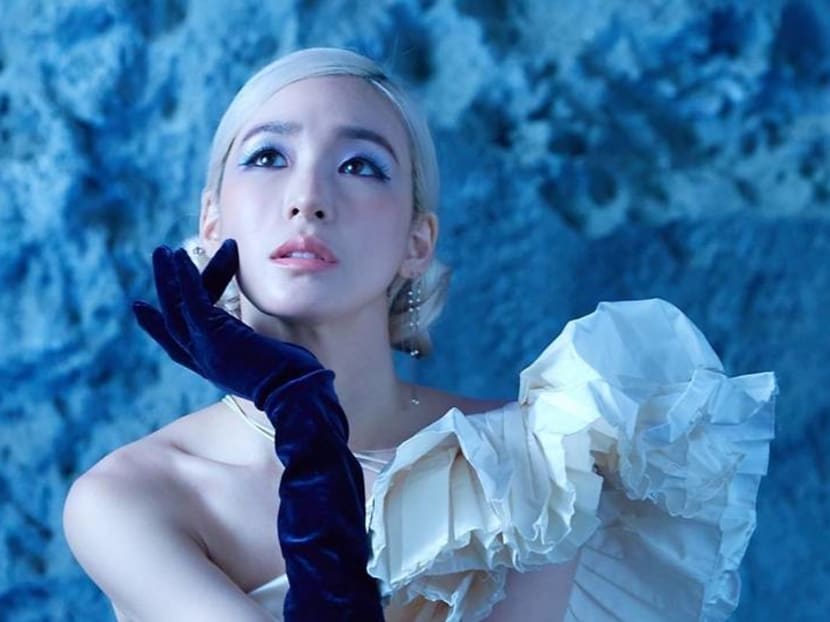 For fans of K-pop girl group Girls' Generation, it was the closest thing to a reunion right now.
Members Sooyoung and Seohyun made a surprise appearance at fellow member Tiffany Young's solo concert in Seoul on Saturday (Aug 3).
Early on during the show, titled Open Hearts Eve, Young announced that her two friends were in the audience, prompting cheers – and some impromptu dance moves by Sooyoung and Seohyun during Young's performance of their group's Run Devil Run song.
But that wasn't all – after much clamour from fans, the two went up on stage to join Young in singing their group's debut track Into The New World and Light Up The Sky.
"We met the other day for my birthday. It was crazy talking with all of us there," said Young, who added they were also planning to watch EXIT, a movie starring another fellow member, YoonA.
Seohyun had commented: "It feels like you've arrived from overseas to perform like Lady Gaga or Christina Aguilera. Come to Korea often." While Sooyoung added she had seen Young's concert in Los Angeles and thought it was "really impressive".
The trio also responded to questions on a full Girls' Generation reunion, saying they've only been meeting these days as friends but: "I think if you wait, it'll happen," said Young.
She added: "I think I'm able to take on new challenges because I have the members. And congratulations to Girls' Generation's 12th anniversary. Each of the members are tackling new things. Please support them."