Glee actress Lea Michele gets called out again for bad behaviour on the hit show
A second co-star, Heather Morris, has come out to say that Michele was "unpleasant" to work with.
Another co-star has spoken up about Lea Michele's behaviour while on the set of the TV series, Glee.
Heather Morris, who played Brittany S Pierce on the show, took to Twitter on Wednesday (Jun 3) to call out Michele.
She wrote: "Let me be very clear, Hate is a disease in America that we are trying to cure, so I would never wish for that hate to be spread to anyone else. With that said, was she unpleasant to work with? Very much so; for Lea to treat others with the disrespect that she did for as long as she did, I believe she SHOULD be called out."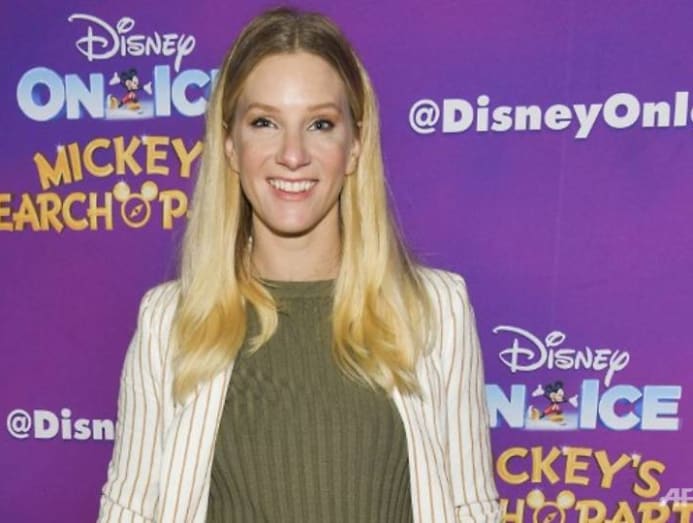 This latest comment came just days after another Glee actress accused Michele of making her life on the set a "living hell".
Samantha Ware tweeted on Monday: "Remember when you made my first television gig a living hell?!?! Cause I'll never forget. I believe you told everyone that if you had the opportunity you would 's*** in my wig!' amongst other traumatic microaggressions that made me question a career in Hollywood."
Ware had written the comment in response to Michele's post where she wrote about George Floyd's death and called for an end to racism.
Michele has since apologised for her actions in an Instagram post on Wednesday.
She wrote: "One of the most important lessons of the last few weeks is that we need to take the time to listen and learn about other people's perspectives and any role we have played or anything we can do to help address the injustices that they face."
She highlighted how the responses to the post made her aware of how she was "perceived" by other cast members and apologised for that.  
"Whether it was my privileged position and perspective that caused me to be perceived as insensitive or inappropriate at times or whether it was just my immaturity and me just being unnecessarily difficult, I apologize for my behaviour and for any pain which I have caused," she added. 
Michele also brought up that she was about to be a mother soon and that she wanted to continue learning in order to be a role model for her child.
While other Glee co-stars did not directly add to the conversation, there were hints that they agreed with Ware, such as Supergirl actress Melissa Benoist liking Ware's post and Amber Riley posting a GIF of her sipping tea in response.
Soon after the initial accusations, HelloFresh ended their partnership with Michele, according to Variety, saying: "HelloFresh does not condone racism nor discrimination of any kind. We are disheartened and disappointed to learn of the recent claims concerning Lea Michele. We take this very seriously, and have ended our partnership with Lea Michele, effective immediately."