Glee co-star asks to join search for missing 'close friend' Naya Rivera
Heather Morris tweeted to ask officials if she could help look for Rivera, who has been missing since Wednesday and is feared to have drowned.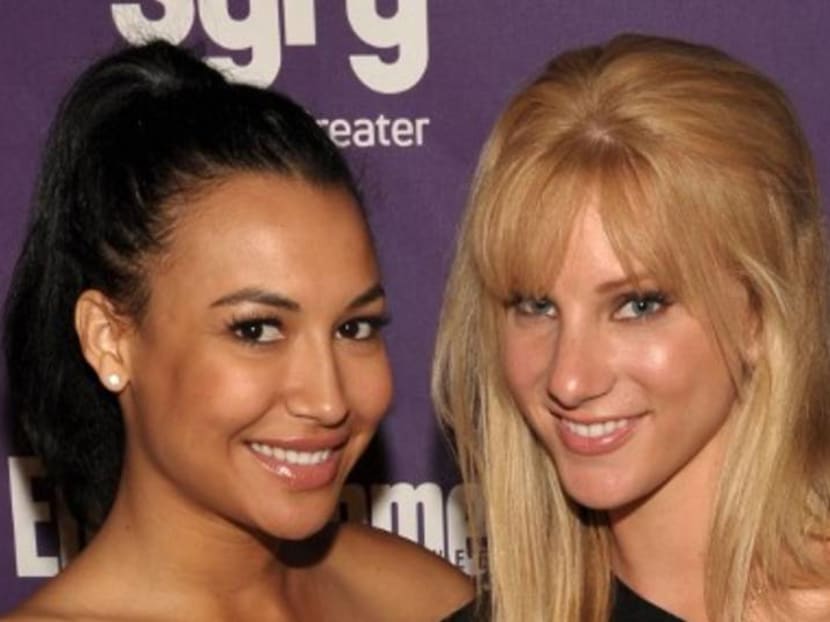 Heather Morris, who played Brittany S Pierce on Glee, has tweeted that she wanted to join the search and rescue for her co-star, Naya Rivera, who is missing and presumed dead.
Rivera went missing on Wednesday (Jul 8) after heading out on a boat at California's Lake Piru with her four-year-old son, Josey. Her son had told officials that Rivera had gone for a swim and did not return to the boat.
The actress is presumed dead and rescue officials have said that the search efforts have turned into a recovery operation.
Morris had responded to a tweet sent out by the Ventura County Sheriff Office on Saturday evening which said that the search for Rivera was winding down for the day. She requested to be allowed to help search for her "close friend".
She wrote: "My name is Heather Morris, I'm Naya's close friend and co-worker, and I'm trying to conduct an on-foot search and rescue mission along with a small group of friends at Lake Piru. I understand your team is doing EVERYTHING in their power, but we are feeling helpless, powerless, and ... (I) want to help in any way."
Several hours later, the Sheriff's Department tweeted this message, although they didn't indicate that it was a response to Morris: "For those intent on searching for Naya Rivera on your own, 1. The lake is closed. 2. Temps are already in the 90's. 3. The terrain around the lake is very steep and rugged. Our teams are well equipped and highly trained. We don't want to have to rescue you."
Meanwhile, another Glee co-star, Lea Michele, quietly deactivated her Twitter account on Saturday after allegedly being on the receiving end of mean comments from online bullies. One Twitter user wrote that Michele had received comments such as "it should've been you instead of naya."
Michele received backlash in June after fellow co-star Samantha Ware accused her of making Ware's life "a living hell" on the set of the hit TV show.
Morris herself also spoke out against Michele for her bad behaviour.