'Grateful', 'disappointed': Singapore's Golden Horse Awards contingent reacts
Number 1's Mark Lee might have missed out on the best actor award, but there was enough to cheer about with fashion designer Azni Samdin and songwriter Tan Boon Wah's victories.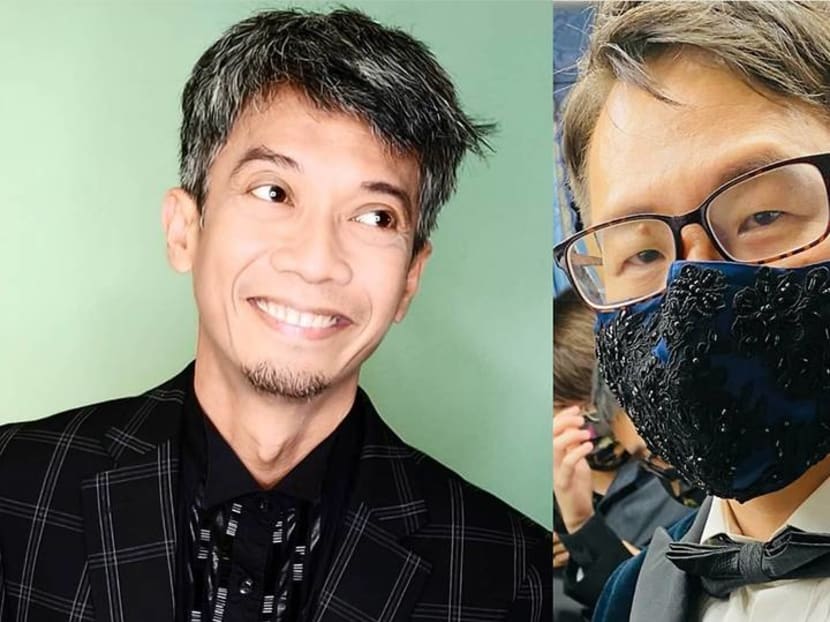 Singaporean actor Mark Lee might have just missed out on the best actor gong at the Golden Horse Awards for his colourful drag role in Number 1 on Saturday (Nov 21), but there was still much to cheer about, with homegrown talents fashion designer Azni Samdin and songwriter Tan Boon Wah shining.
Azni bagged the makeup and costume design award – the other category in which Number 1 was nominated – while Tan picked up best original film song for Your Name Engraved Herein, composed for the eponymous film.
The 50-year-old Azni, who shared the award with Malaysian Raymond Kuek, was unable to attend the event in Taiwan (he was busy prepping for a wedding at his boutique at Aliwal Street). 
But he told Berita Harian how he received so many messages on Saturday night and how he was "shocked" and "grateful" at the dream-like moment.
He shared how working as a part-time assistant costume designer creating the pieces worn at the Boom Boom Room had been instrumental to his work for Number 1, which was directed by Ong Kuo Sin.
"What I love about the Number 1 set is the family spirit that exists among the actors and crew of this film. I appreciate everyone's encouragement, making my work more enjoyable and leaving sweet and meaningful memories," he told Berita Harian.
Meanwhile, Tan also told the Straits Times how he hopes his win can inspire Singaporeans to "dare to dream and try to excel in other interests besides their main job". 
"They really do not need to think they have to be stuck in just one profession," explained the 44-year-old, who's also a corporate real estate lawyer.
Tan shared his award with Keon Chia and Hooi Yuan Teng, both Malaysians, and the song's performers, Mandopop siner Crowd Lu and actor Edward Chen.
As for Lee, he also shared with Straits Times how he was "a little disappointed" that the actor prize went to Dear Tenant's Mo Tzu-yi but recounted how his 12-year-old daughter comforted him.
"She told me, 'It's okay, you've still got a long journey ahead.' I'm 52, so I guess to have a long journey, I must live till 100," he told the newspaper.
Lee added that he had told his Number 1 co-star and screenwriter and the rest "it's okay, even if I lose, at least we got one win."
And there was a perk as well – Lee, who's now back in Singapore , shared how the festival's chairperson, celebrated director Lee Ang, had surprised them by dropping by their post-awards show party.
"He thanked us for quarantining and attending and told us he likes our film and hopes more Singapore films will compete in the future," said Lee. "He even told me he hopes we'll have a chance to collaborate one day. I told him I'll do it for free if he asked me to appear on film, but that I won't appear naked. My body cannot make it."