Gollum actor Andy Serkis holding live marathon reading of The Hobbit for charity
The reading is expected to begin on Friday (May 8) at 6pm during which Serkis will read the entire novel, a process estimated to take up to 12 hours.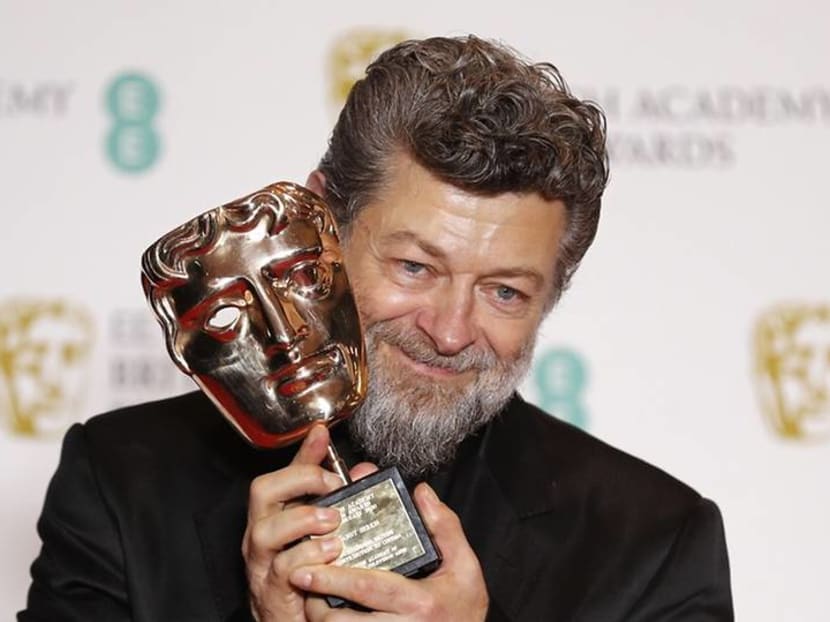 The real precious one here is Lord Of The Rings actor Andy Serkis, who announced on Thursday (May 7) that he will be doing The Hobbitathon Live, essentially a 12-hour marathon reading of the entire The Hobbit novel.
His mammoth effort is to help raise funds for two charities: UK's National Health Services and Best Beginnings, which works to support babies, toddlers, pregnant families and new parents and to help reduce inequalities.
Serkis announced the event on Twitter where he said that the reading will commence on Friday (May 8) at 10am GMT, which is 6pm here in Singapore. Fans and interested listeners can follow the livestream link that will appear on the GoFundMe page Serkis has set up. It will also appear on Serkis' Twitter page.
He tweeted: "I want to take you on one of the greatest fantasy adventures ever written. Join me for a 12-hour armchair marathon reading of "The Hobbit", in aid of two amazing charities which are doing extraordinary work right now to help those most in need."
Serkis also explained to the BBC the reason behind the reading: "I just thought, everyone is under such stressful conditions... I wanted to find some way of alleviating (that), of taking people on an adventure."
The actor captured the character of Gollum, both literally and metaphorically, putting on a stunning performance as part of the Lord Of The Rings trilogy as well as The Hobbit films. He also appeared in motion-capture roles in other films such as King Kong, The Planet Of The Apes and the Star Wars sequel trilogy.
On the GoFundMe page, Serkis wrote: "From an unexpected party to the last stage, join Bilbo and me on this tale of high adventure. Together we'll face the might of the trolls, journey to the magical Rivendell, encounter the giant spiders in the labyrinths of Mirkwood, and the evil goblins living among the roots of the Misty Mountains, until we meet the dragon Smaug, and see the Battle of the Five Armies."
The campaign has set a target of £100,000 (S$175,000), of which it has already raised more than £70,000.