Goodbye, Godfrey Gao: Actor's cremation attended mainly by family
The 35-year-old was cremated on Sunday (Dec 15) morning at Taipei First Funeral Parlour.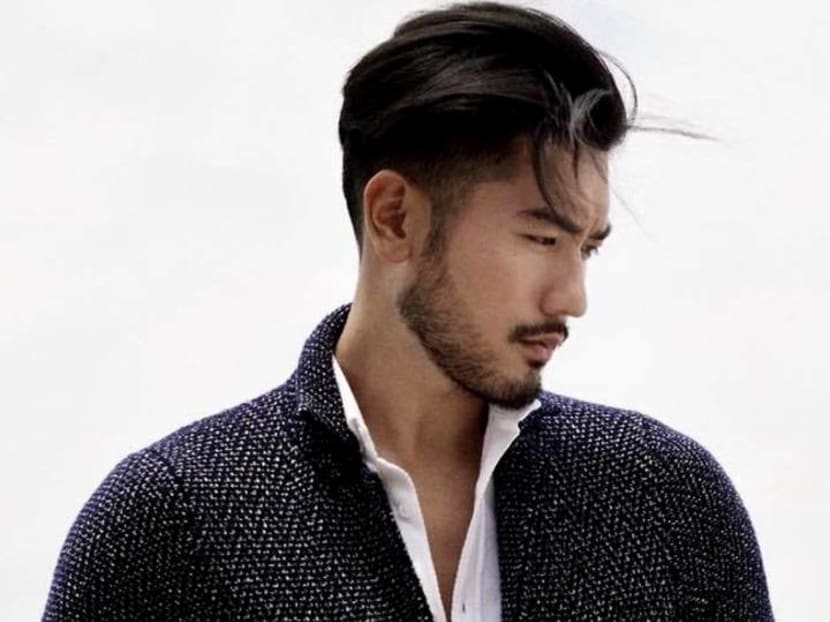 Taiwanese-Canadian actor and model Godfrey Gao, who died aged 35 on Nov 27, was cremated on Sunday morning (Dec 15) at Taipei First Funeral Parlour.

His two elder brothers were the first to arrive at the funeral parlour, with one of them cradling an urn in his arms as he climbed out of the vehicle. As seen in a video on Apple Daily, they were received by three Buddhist monks as camera flashes lit up around them.

Right after, the video showed Gao's brocade-draped casket being led into the parlour with his brothers following behind. 
The footage then cuts to a large umbrella sheltering Gao's girlfriend, 22-year-old student Bella Su, and Gao's mother as they were escorted into the funeral parlour amidst flashing cameras.

Apple Daily reported that the siblings stood in front, while his parents and Su sat at the back with red and swollen eyes. After the send off, Gao's brothers reportedly recited Buddhist scriptures with the monks.

The cremation lasted about 77 minutes, according to Apple Daily. During this time, the Gao brothers looked calm. There wasn't any further report on their parents or Su.  

At about 1.55pm, the brothers returned to collect their sibling's ashes. The older brother exited the funeral parlour with the urn, and together with his brother and Su, got into their car and proceeded to Jin Bao Shan cemetery. 
While there were photographers and reporters at the entrance of the funeral parlour, only five staff from Gao's management and three bodyguards – along with his immediate family – were present at the ceremony, according to Apple Daily. 
There were also 15 fans who showed up to pay their final respects to the actor.