Hey, you guys! This is the Goonies reunion you've been waiting for
The cast of the cult 80s classic were brought together by No 1 fan, Frozen's Gosh Gad. Even Josh Brolin, Sean Astin, Steven Spielberg and director Richard Donner showed up.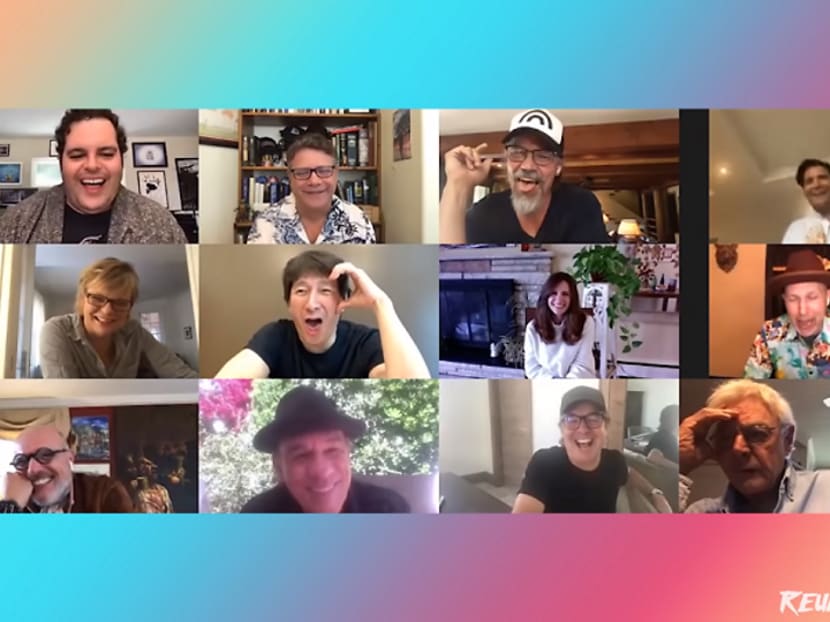 Frozen star Josh Gad went all-out in getting the Goonies cast reunited, culminating in a massive Zoom call and an even bigger nostalgia trip for fans of the 80s cult classic.
The "homecoming" call was the first episode of Gad's quarantine-inspired YouTube series called Reunited Apart, which aims to support the Center For Disaster Philanthropy in COVID-19 relief efforts.
We're not sure how Gad wrangled it, but everyone showed up, including the main stars Sean Astin, Corey Feldman, Jeff Cohen, Ke Huy Quan, Kerri Green, Martha Plimpton and Josh Brolin, proving that Goonies indeed never say die.
Gad recalled how he first watched the film when he was four years old.
"On that fateful day I learned four words that would forever change the course of my young life: 'Goonies never say die'," he said at the beginning of the episode. "Today, I am going on my own treasure hunt to reunite the cast of The Godfather of its generation: The Goonies."
Astin, who played Mikey in the film, was the first one to show up, and Gad jokingly asked him if they used a "Goonies bat signal" to gather the rest of the cast together. Soon after, the other cast members appeared and everyone began updating each other on how they'd been doing since the film came out 35 years ago, in 1985.
As the call went on, even more people showed up including executive producer and writer Steven Spielberg, writer Chris Columbus, and director Richard Donner. Robert Davi and Joe Pantoliano, who played the Fratelli Brothers, also popped by.
Brolin, who played Brand, said during the chat: "It's a great time to reassess what starts to surface as what's important and what's not so important. I'm so happy to see everybody I can't even tell you." 

While there was much reminiscing and reciting of famous lines from the film, Gad also asked whether the cast would be interested in a sequel.
"I have a big favour to ask from everybody at home and mainly me, I think we're all wondering what it would be like to see you all reprise these roles from The Goonies 34 years later," he said.
However, Spielberg responded: "Every couple of years, we come up with an idea, but then it doesn't hold water. The problem is the bar that all of you raised on this genre, I don't think we've really successfully been able to find an idea that is better than The Goonies that we all made in the Eighties."