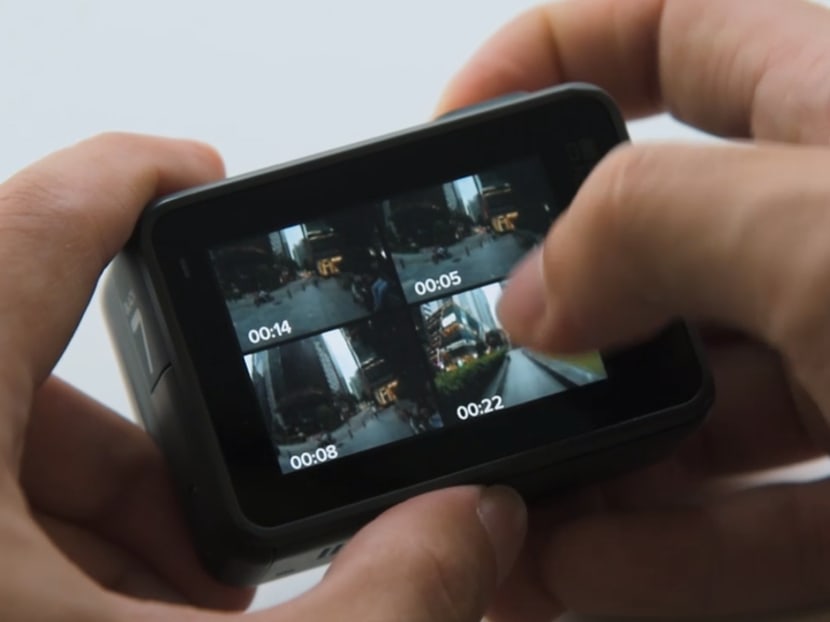 GoPro's latest flagship camera – the Hero 7 Black – boasts an in-camera video stabilisation feature which claims to give users a gimbal-like experience without the hassle of using an actual gimbal. I took the Hero 7 Black out for a spin to put its claim to the test, as well as try out other new features, like the "magic carpet" effect for time lapses.

Right out of the box, GoPro killed it with the fresh user interface on the Hero 7 Black. Users will have little problem navigating the clear in-your-face menus and icons. After less than 10 minutes of fiddling and swiping on the large touchscreen, I easily figured out how to access and change most of the settings and features to my liking.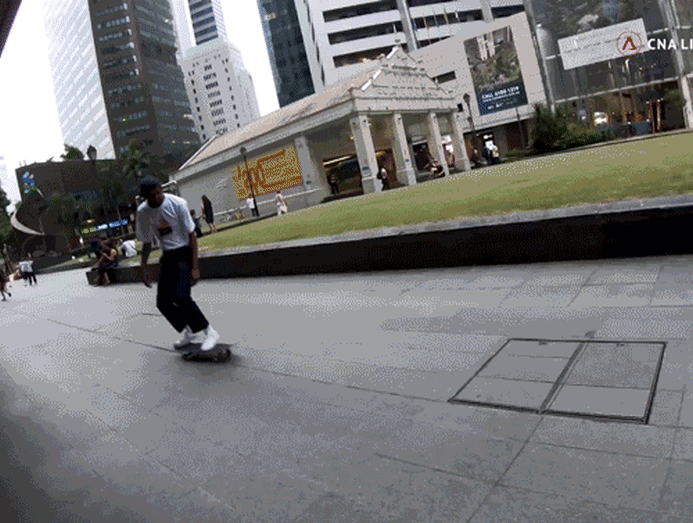 But does the Hero 7's Hypersmooth feature live up to the hype – and does it really make a difference? I took both the Hero 6 and 7 Black out for a cruise on my skateboard and filmed my friends performing tricks to compare the two.
In addition to doing it the easy way and filming while riding on my own skateboard – which is how skateboarders normally shoot – I also ran alongside my friends to capture their tricks, to test the Hero 7 Black's handling of shakiness and find out just how gimbal-like it really is.
My verdict: It is seriously impressive.
In the video clip, you can clearly see the vast improvement in stabilisation for the GoPro Hero 7 Black. There is still some natural movement present, which a gimbal normally wouldn't produce, but it is miles ahead of the Hero 6 Black. To say that it acts exactly like a pricy motorised gimbal would be an overstatement, but it is definitely muscling in on gimbal territory. What's more, the Hypersmooth feature can be used in crisp 4k mode at a maximum of 60 frames per second (fps).
The other big new feature on the Hero 7 is the Timewarp video, which is essentially a stabilised time-lapse mode. It gives your footage a "magic carpet ride" feel when taking a moving time lapse. 
I tried it out on a busy street in town, just strolling through the crowds and holding the GoPro at chest height without being overly concerned with keeping it stable, letting the cam do its job. The result wasn't perfect, but it was decent. When done right, the outcome could look pretty spectacular.
To accommodate Instagram story lovers, GoPro has finally introduced portrait mode. By simply tilting it sideways, the Hero 7 Black automatically switches to portrait mode and users are able to film and share full-sized portrait videos with their followers.
Film-makers and aspiring YouTube vloggers who constantly talk to the camera are also in luck. With a new microphone design, there's no question that the sound quality of the GoPro Hero 7 Black bests the 5 and 6, which are infamous for their audio issues. The sound on the Hero 5 and 6 was susceptible to a warped tunnelling effect but so far, all of my Hero 7 footage returned with usable and decent-sounding audio.
Unfortunately, GoPro still hasn't made a run at improving low-light performance. I filmed a couple of shots at night with minimal lighting, but the results were satisfactory at best. Even when I lowered the frame rate to 24 fps, the footage was muddled with grain and failed to capture important detail. Users who plan on shooting at night would have to invest in an LED light for the best results.
Another con that still stands out is the battery life. Just like its predecessor, the GoPro Hero 7 has weak battery life, with each battery lasting roughly one to two hours with heavy usage.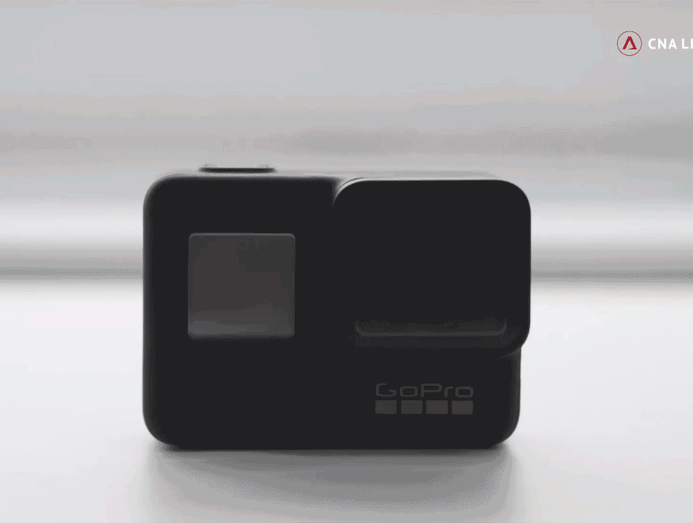 Other new features and improvements include the ability to live-stream videos, as well as a photo timer. There's also "Superphoto" - basically an auto mode where GoPro reads the environment and adjusts things like exposure and HDR to produce clearer images with every detail. In short, it makes taking pictures a whole lot easier.
Overall, the versatile little device is a hell of a camera and it has only been gotten better over the years. With a price tag of S$595, the Hero 7 Black costs S$155 less than the Hero 6 Black when it was first released.
If you are an extreme sports enthusiast or an avid film-maker, an upgrade would totally be worth your money. But for leisure users who already own a GoPro Hero 6 Black, I'd recommend that you stick with it as it is still a great camera that produces quality videos with top resolution and the same frame rates as the Hero 7 Black.