Meghan Trainor marries Spy Kids actor Daryl Sabara on her 25th birthday
The multiple award-winning singer-songwriter clearly isn't worried about receiving a single gift for Christmas, her wedding anniversary and her birthday.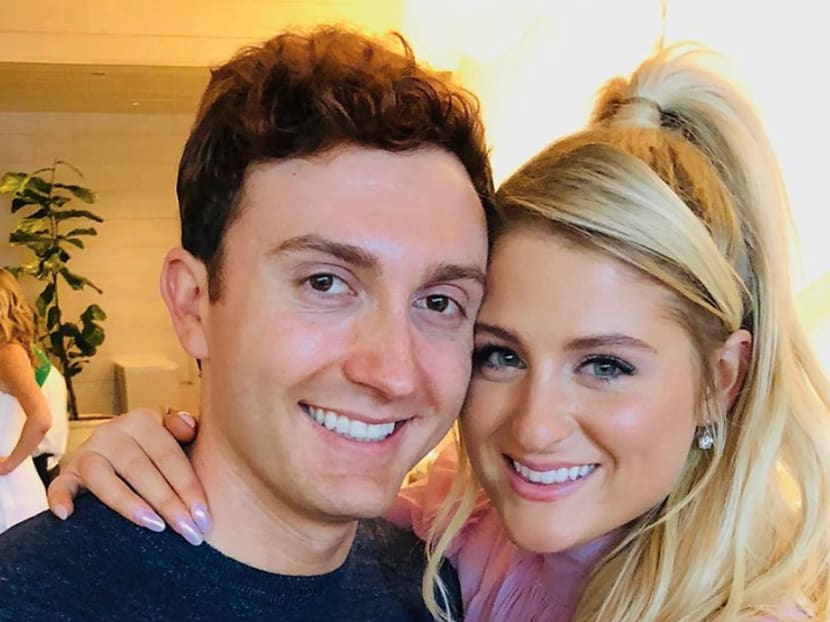 Meghan Trainor, who won a Grammy Award for Best New Artist in 2016, turned 25 on Saturday (Dec 22). It was also the day she chose to tie the knot with fiance Daryl Sabara, with whom she got engaged exactly a year ago to the date.

Sabara, 26, is best known for his role as Juni Cortez in the Spy Kids franchise.
The couple exchanged nuptials in their Los Angeles home. According to People magazine, the intimate affair was attended by around 100 close friends and family members.

Dressed in a gown designed by Israeli bridal fashion house Berta, she told the magazine: "It's the beginning of an awesome, whole new life. I got way more than I ever wished for."

On Instagram, Trainor said that she was marrying "her best friend", and that this was her "best birthday ever", while also expressing elation at being a "wifey for lifey".

Meanwhile Sabara raved: "I have the most beautiful WIFE! Thank you for making me the luckiest man in the world. I love you forever and always @meghan_trainor"

Trainor's third major-label studio album, Treat Myself, will be released on Jan 25, 2019. The album was originally scheduled for an Aug 2018 debut but Trainor chose to delay its launch on account of wanting to add more songs.