How the female director behind Little Women is transforming the boys' club
Actor-turned-director Greta Gerwig is making her own way in the world – despite her exclusion from the big awards.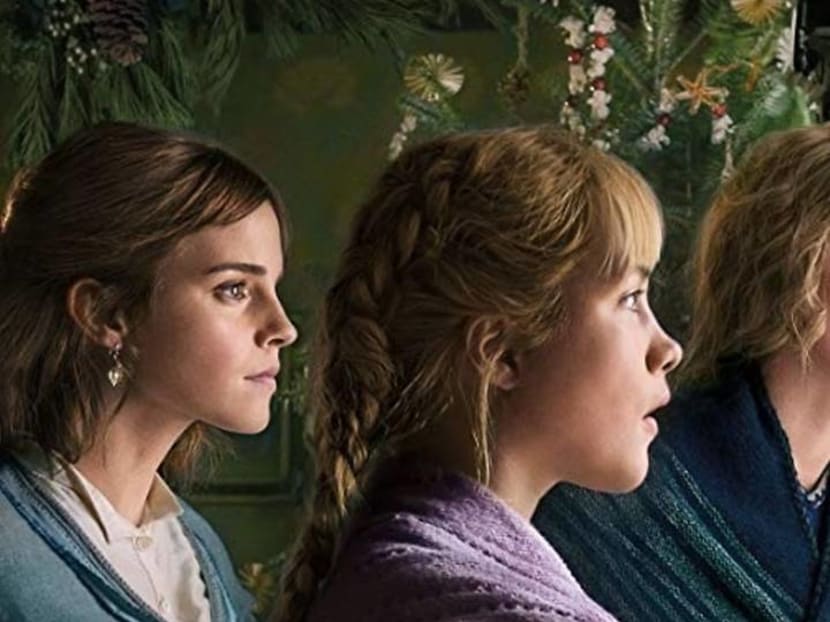 In the film Little Women, Laurie, who's played by dandy Timothee Chalamet, mused: "What women are let into the club of geniuses anyway?"
And so it turned out, truth is no stranger to fiction. Recently, Greta Gerwig, the director of a critically-acclaimed, luscious adaptation of Louisa May Alcott's Civil War-era book, discovered that she had been excluded from the boys' club.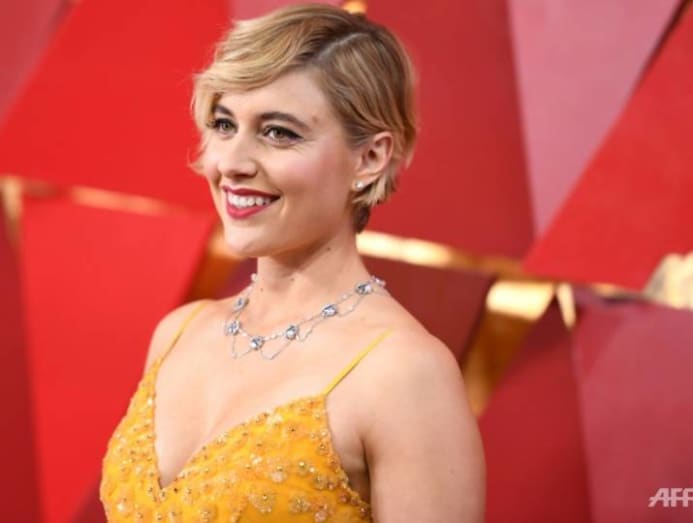 Bafta's director nominations included Quentin Tarantino for his hyper-masculine Once Upon a Time in Hollywood, and Martin Scorsese, for the gun-toting mobster tale, The Irishman. The Bafta announcement came just a day after Sam Mendes won a Golden Globe for his war film, 1917, in a director's category that actress Natalie Portman announced as "here are the all-male nominees." (This year's Oscars followed a similar pattern, with all three, as well as Parasite's Bong Joon-ho and Joker's Todd Phillips.)
The testosterone-soaked nominations sparked yet another debate about representation and cultural tastemakers in film. Ironically, Gerwig's vision for Little Women was compelled by her belief that the book's themes – women, ambition, money, female authorship and art – were just as relevant in the 21st century as in the 19th.
'IT'S A REAL BUMMER'
"It's a real bummer," she told BBC Radio 4 of the Golden Globes. "There's so much beautiful work by women this year that you'd love to see it acknowledged by anyone who has trophies to give out." A recent report found that while 2019 saw a record number of female directors working on the top 100 grossing films of that year, the past two decades have shown little change.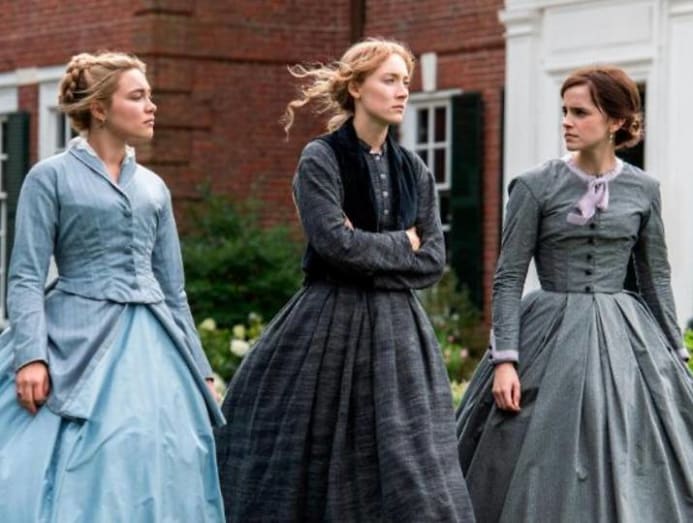 Awards or no awards, Little Women marks the 36-year-old's rapid transformation from quirky indie actor to skilful writer and director. Paul Dergarabedian, a senior media analyst at ComScore, says the Hollywood multitasker "has become one of the premier directors working today, and her filmmaking perspective, whether presented in a modern context as with Lady Bird or in her interpretation of a classic tale like Little Women, is undeniably appealing to audiences and critics alike and, the box office results for her films have been spectacular with a combined US$100m (S$134m) in North America, plus for her latest directorial efforts."
Nigel Andrews, the FT's former film critic, declared it impossible to find "anything not note-perfect in this movie, including the sets and costumes". Commercially, Little Women held its own at the box office over the festive period against crowd-pleasing blockbusters, Star Wars: Rise Of Skywalker and Jumanji: The Next Level.
Alcott's book, published in 1868, was vital to the young Gerwig, who grew up in Sacramento, California. Little Women tells the enduring story of the four teenage March sisters living with their mother in Massachusetts.
"I don't know if I wanted to be a writer and that's why I liked Jo," Gerwig told the LA Times, "or if Jo wanted to be a writer and that made me want to be a writer. I know I was ambitious and competitive and I had a temper, and I know that Jo had all of those things. In many ways, I think Jo March allowed me to be who I was, and I think she gave that same permission to a lot of other women."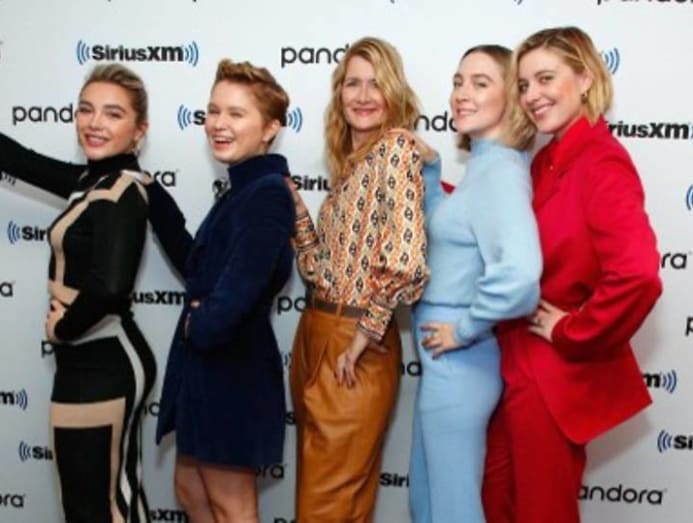 The story has inspired generations of young girls. In Memoirs Of A Dutiful Daughter, Simone de Beauvoir wrote that she too "identified passionately with Jo, the intellectual".
The script (which Gerwig also wrote, earning her an adapted screenplay nominations at the Oscars) draws on the book, Alcott's life and other works, with an eye on contemporary concerns. Jo's urgent cri de coeur (drawn from another of Alcott's books with a twist of Gerwig's own) has a whiff of girl power stridency with a twist of vulnerability.
"Women, they have minds and they have souls as well as just hearts," the writer lamented. "They've got ambition and they've got talent as well as just beauty, and I'm so sick of people saying that love is just all a woman is fit for. I'm so sick of it! But . . . I am so lonely."
'NOT AFRAID TO MAKE A FART JOKE'
Born to a nurse mother and father who worked in a credit union, Gerwig's dancing ambitions were scotched in adolescence. After Barnard College in New York, she went on to act in low-budget indie films, described as "mumblecore" because of their conversational dialogue.
The Duplass brothers, who went on to make the Wild Wild Country Netflix documentary series, worked with her on a comedy horror film, Baghead. In an email to the FT, Jay and Mark Duplass write: "She operated like a filmmaker. We improvised a lot and her spur of the moment writing was brilliant and funny and real and heartbreaking. It was clear from early on she was possessed to make stuff, is a student of the human condition, and at the same time not afraid to make a fart joke."
In 2010, she featured in low-key comedy Greenberg, directed and written by Noah Baumbach. In him, Gerwig found a romantic partner (they have an infant son together) and also collaborator. Together they wrote Frances Ha and Mistress America, which she also starred in. Though she has complained that people believed she was helping Baumbach rather than working as an equal partner.
Such assumptions were put to rest in 2017, with her directorial debut, Lady Bird, which drew on her own teenage life. Its success convinced Sony that she could direct as well as write Little Women.
Regardless of award recognition, Gerwig appears to be following Jo March's words to "make my own way in the world".
By Joe Cummings © 2020 The Financial Times