'I'm proud to be Asian': Killing Eve actress Sandra Oh speaks up at Stop Asian Hate rally
The actress told the crowd gathered at the protest that one way to get through their fear is to reach out to the community.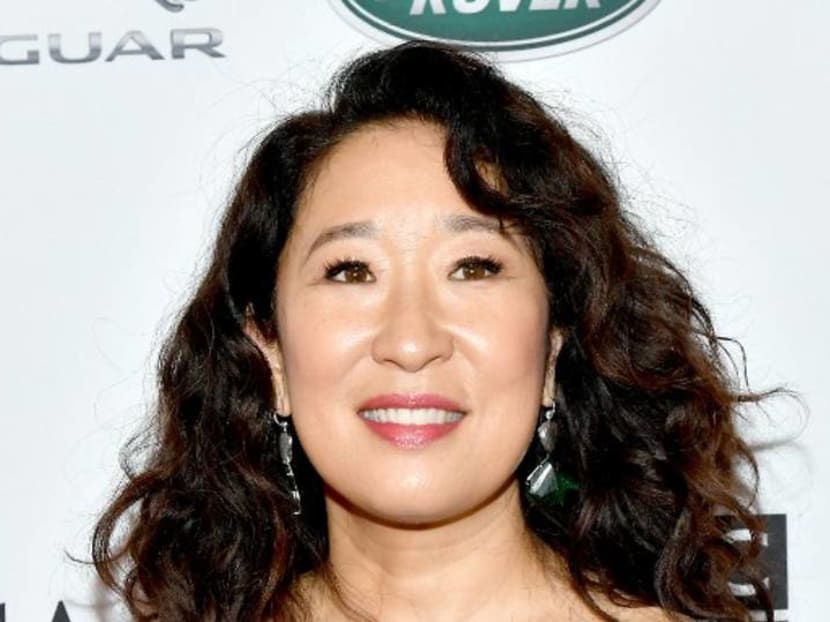 Sandra Oh, star of Killing Eve and Grey's Anatomy, took part in a Stop Asian Hate rally in Pittsburgh, USA, on Saturday (Mar 20). The 49-year-old award-winning actress surprised a group of demonstrators by giving an impassioned speech. "I am proud to be Asian!" the actress chanted into a megaphone.
The protest is in response to a recent increase in crimes against Asians in the country, including last week's shooting in Atlanta.
CBS Pittsburgh recorded a video of Oh speaking to the community. "I am so happy and proud to be here with you, and thank you to all the organisers for organising this just to give us an opportunity to be together and to stand together and to feel each other," she said.
Cheers from the crowd could be heard on the video as she continued, "For many of us in our community, this is the first time we are even able to voice our fear and our anger, and I really am so grateful to everyone willing to listen."
Oh has been vocal about her support for the movement on her social media platforms and has encouraged people to donate to organisations supporting the cause. The Canadian-born actress of Korean descent is now an American citizen.
"I know that many of us in the community are very scared, and I understand that," Oh said while pointing towards the crowd. "One way to get through our fear is to reach out to our communities."
She urged the crowd to support one another and yelled out a series of questions. "If you see something, would you help me?" she asked. A resounding "Yes!" echoed back. "If you see one of our sisters or brothers in need, would you help us?" The crowd cheered and unanimously said, "Yes!"
Her powerful speech ended with a chant of "I am proud to be Asian!" and "I belong here!".
Oh joins other celebrities who have spoken out against these hate crimes, including Daniel Dae Kim, Olivia Munn and Awkwafina. 
On Sunday, Oh's former Grey's Anatomy co-star Ellen Pompeo shared Oh's rally video on Twitter with the caption, "You belong here, love her".