Justin Bieber's wife Hailey Baldwin 'used to feel inferior' to her model friends
The 22-year-old was told she "couldn't do runway" because she wasn't tall like Kendal Jenner, Gigi Hadid and Bella Hadid.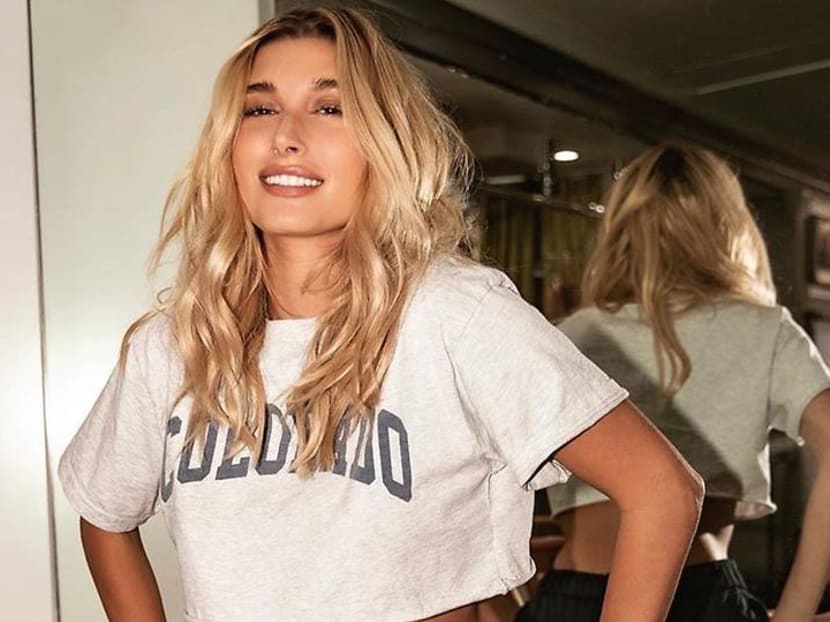 Justin Bieber and Hailey Baldwin celebrated their first year anniversary on Friday (Sep 13). The celebrity couple secretly got married at a New York City courthouse last year.
When asked if Baldwin still thinks that "marriage is hard", the 22-year-old told Vogue Australia, "We've found a rhythm. We have more fun together, which is what should happen when you spend more time with someone you love."

In the same interview, Baldwin shared her struggles in the early days of her modelling career. "My burn in the modeling industry has been slow and I've had to learn to be okay with that."
She felt that her height put her at a disadvantage. "I'm shorter than most of the girls. Even though I'm five-foot-eight, I'm not a runway girl and I totally used to feel inferior to some of my friends," she added. "Look at Kendall (Jenner) and Bells (Bella Hadid) and Gigi (Hadid)…they're all tall and doing every runway."
Baldwin also said, "For a while, there was a part of me that didn't know if I could have the career I wanted if I couldn't do runway. I had so many people, like casting directors, say: 'We don't think she's a real model.' "
Instead of focusing on the criticism, Baldwin found her "own lane" away from the runway. "I don't look short in photos," she said. "I'm proud of myself for building a more commercial career that worked for me and being confident about it."
In her five-year modelling career, she has walked for big names like Versace, Tommy Hilfiger and Off-White. "Sometimes I feel like I'm still finding my lane, but now I know I'm going in the right direction," said the model.
A source told People that Baldwin is keeping her focus on her marriage to Bieber and will continue to work on projects that interest her. The source also said that the pair will have a second religious ceremony later this month to mark their anniversary.