Hailey Baldwin slams people criticising her marriage to Justin Bieber on Instagram
"The negativity screams so loud," the 22-year-old model posted.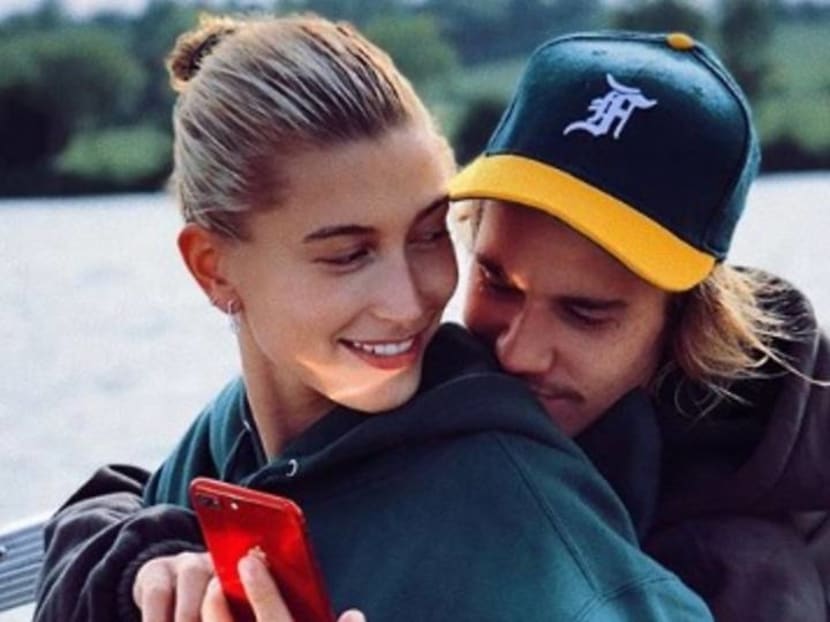 Hailey Baldwin wants you to leave her and hubby Justin Bieber alone. On Saturday (Dec 8), the 22-year-old model and TV personality revealed on her Instagram story the "immediate anxiety" she feels whenever she goes on social media.
"Being off Instagram is the best thing ever. Whenever I take breaks from it I feel so much better so much happy (sic) as a person. The second I come back on I get immediate anxiety, I get sad and I get worked up," she wrote, according to E! Online. "The negativity screams so loud."
Baldwin and Bieber tied the knot in September, and the former has since been facing scrutiny over the marriage. She changed her Instagram handle to Hailey Bieber and worse a customised jean jacket with the word "Beiber" on the back.
"It's hard to focus on your wellbeing and mental health when each time you open Instagram someone is tearing apart your job, or your relationship or essentially any of the things in your life that are positive," she continued, before wrapping up her series of Stories.
"The world has enough hatred, hurt and pain as it is, the last thing we need is more negativity, hate, and division."
It's not the first time Baldwin has commented about how social media has affected her. In an interview with Vogue Arabia, she said: "I try my absolute best to be removed from (the spotlight). And I spend increasingly less time on social media. This has really helped me balance everything that comes with this life."
As for future little Justins or Haileys, she also told the magazine: "I love kids and I can't wait to have my own. I would say now that's a closer reality, but definitely not anytime soon."