Haji Lane gets a starring role in music video featuring Jason Mraz
The I'm Yours star duets with Filipino singer Renee Dominique on Could I Love You Any More amid the colourful shophouses in the area.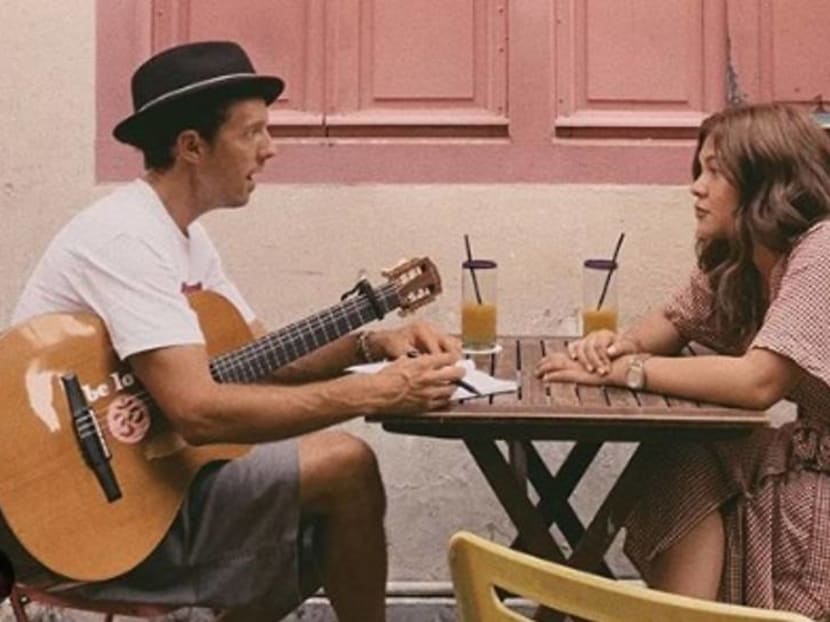 Singapore's Haji Lane has made it into a music video by singer Jason Mraz. The I'm Yours star appears in Could I Love You Any More, a duet with Filipino singer-songwriter Renee Dominique, as the two of them are seen sitting at a café with a pink window in the background and walking down the lane of shophouses.  
According to Mraz's Instagram post, the video was shot in Manila and Singapore and tells the "journey of two songwriters seeing an idea through, from the flower of a thought to colourful fruition."
Dominique is the 20-year-old singer Mraz discovered online when she sang a cover of Keane's Somewhere Only We Know, which was used in a commercial. The 41-year-old Mraz reached out to say that he wanted to collaborate with her. He has described her as "a brilliant new artist."
Could I Love You Any More dropped at the end of May with the video released on Jun 13. It hit 2 million views in under a week and is close to getting 5 million views as of Thursday (Jul 4). She also performed the song with him live during his recent concerts in Manila and Singapore.
According to Mraz, the two of them recorded the song without ever having met, working remotely online. "It's as if we were sending messages in a bottle across the sea, working in different time zones between different schedules to make this dream collaboration become a reality," he told the Philippines' ABS-CBN News. 
"Though we had never met, I feel like I knew Renee simply through the quality of her voice. I was drawn to her tone and vocal attitude and through the process of co-writing the song, felt drawn to harmonise and appear on the track. It's an honour to be featured. But I'm here because I'm a fan."