Sambal cookies, Thai milk tea tarts: New kueh trends to look out for this Hari Raya
Here's what we predict those kueh jars will be filled with when you go on your rounds this Hari Raya season.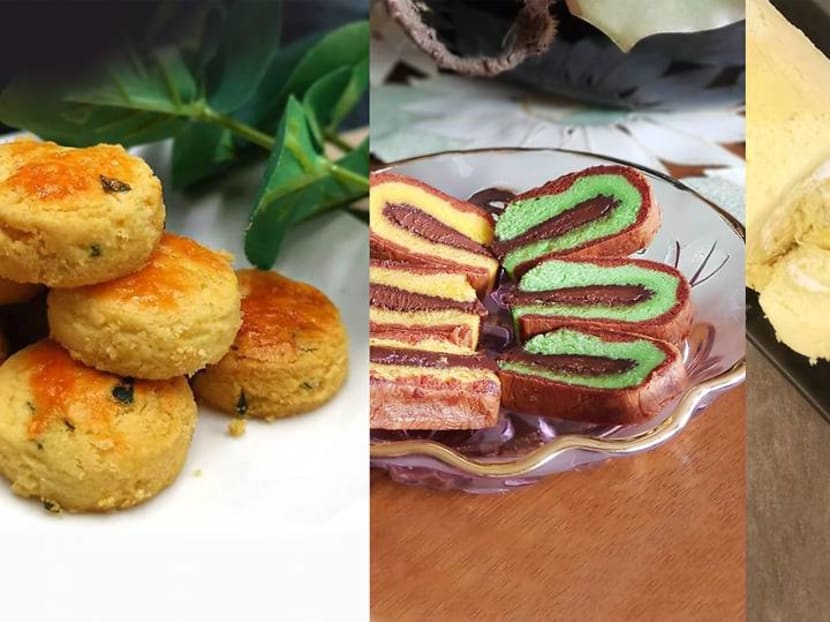 Eid is here! Well, almost. Ramadan is still three days away but already, many pre-orders for Hari Raya kueh have closed. Here's a look at what's been flying off the shelves, including some inventive new options that look to be giving the likes of traditional pineapple tarts and kueh makmur a run for their money.

CRAZY CAKE ROLLS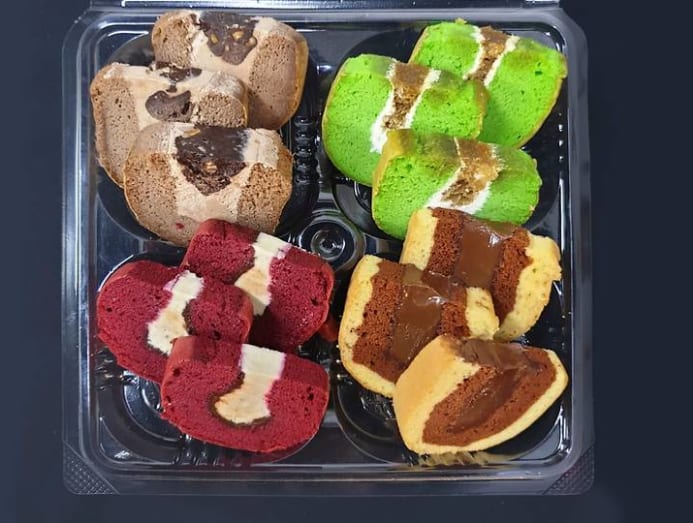 People often fight for the kek tapak kuda or horseshoe roll cake, named so for its shape, during Hari Raya. If you haven't tried it, you should. It's sweet, moist and more dense than your typical swiss cake roll. And here's the clincher – its core is usually filled with Nutella. 
This year, bakers are injecting colour into the popular treat with Baker's Luv and Breadwerks offering flavours like coffee, citrus, Horlicks, Milo and peppermint. Don't worry, the Nutella filling doesn't change but if you don't mind kek tapak kuda sans Nutella, try Ratu Lemper's ondeh-ondeh and red velvet cream cheese versions. 

DURIAN EVERYTHING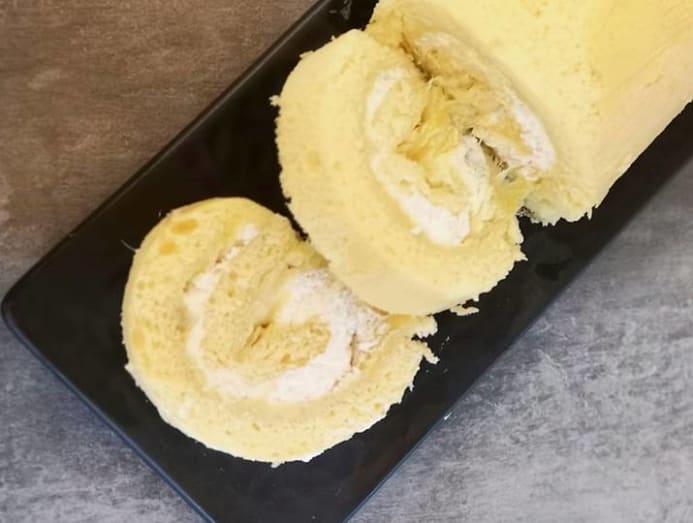 If your relatives have picked up on this trend, you'll probably know the moment you walk through the door. 
Ratu Lemper, which usually focuses on old-school delights like lemper ayam, kueh kaswi and steamed tapioca with sambal, is making pure Mao Shan Wang durian rolls this year on top of its multi-flavoured kek tapak kuda. 

Butter Studio is also paying tribute to the king of fruit with its Musang King dahlia cookies, as is Breadwerks, which has a kek tapak kuda durian.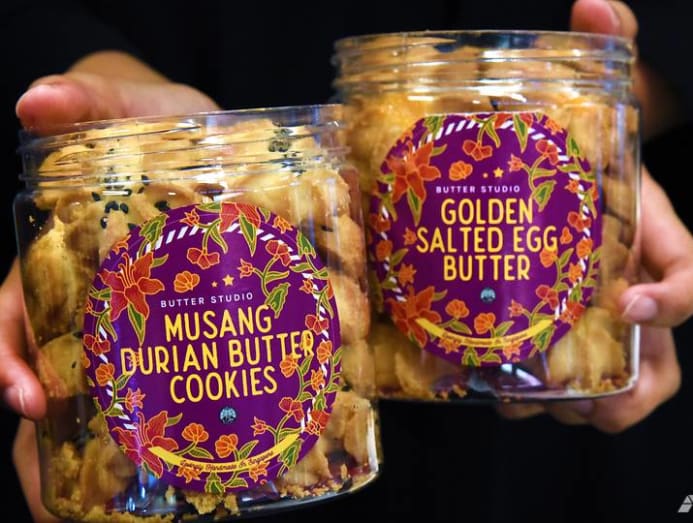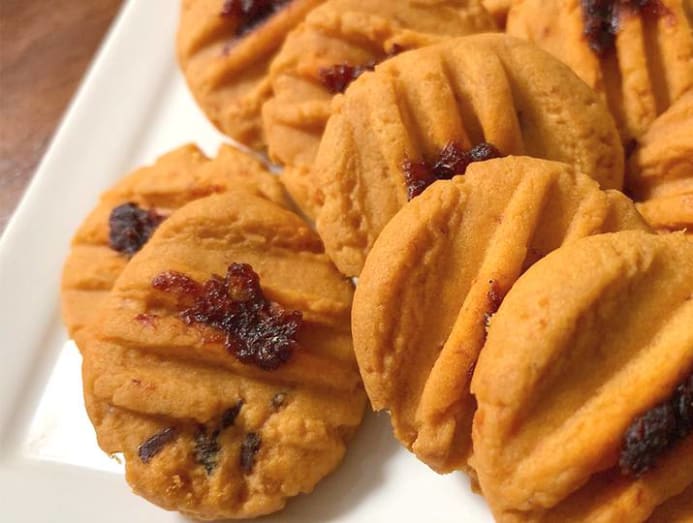 We've had (and love) sambal sotong and sambal goreng, but sambal cookies? Not yet. But we might this year, specifically the ikan bilis sambal cookies by Heiraz. Heiraz is also doing masala cookies, so if you're not about the sugar and spice, be very careful which kueh jar you stick your hand into.
If you want to try a savoury cookie without burning your tongue, try a safer flavour like salted egg, which is available at Butter Studio and Hipsterbakes. 

TARTS WITH A TWIST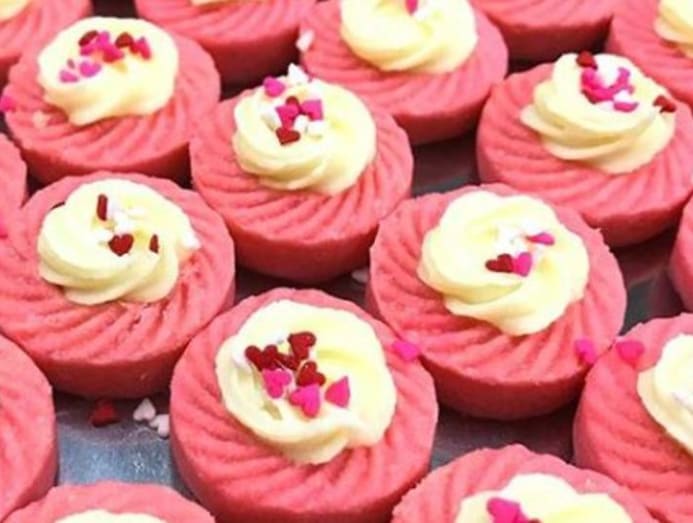 Everyone likes pineapple tarts (right?), but after tasting five different versions in one day, even the most hardcore lover will need a time-out. 
We're hoping one of our relatives will switch out the traditional favourite for something quirkier this year, such as the bandung, jackfruit or Thai milk tea tarts by Hipsterbakes.