Neville Longbottom gets back at Draco Malfoy with cheeky Instagram trolling
The onscreen feuding between Gryffindor and Slytherin has spilled over to hilarious ribbing online with Harry Potter's Matthew Lewis and Tom Felton.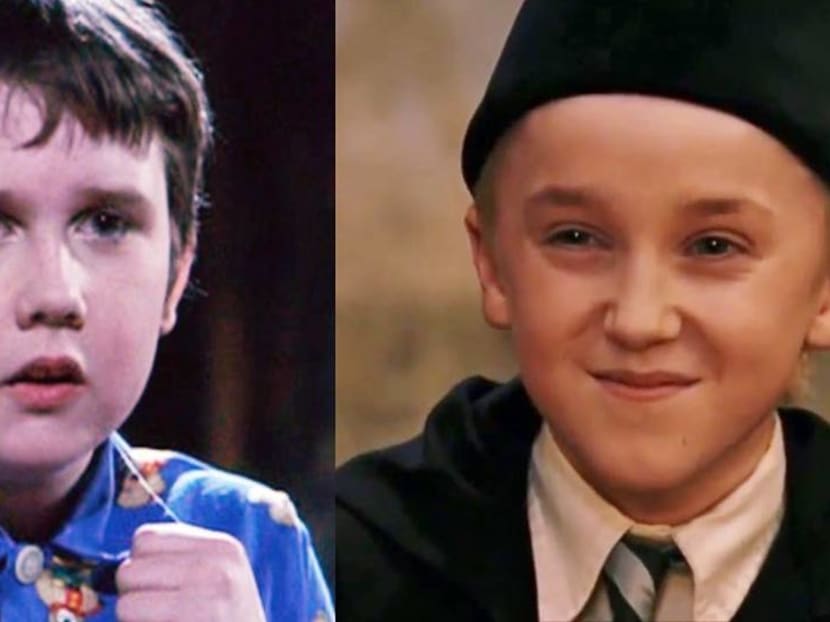 While Neville Longbottom and Draco Malfoy didn't get along onscreen, in real life, the British actors playing these Harry Potter characters get along all too well to troll each other on social media.

In August 2018, Tom Felton, 32, who plays the slick-haired Malfoy, had posted an Instagram picture of him with Matthew Lewis, 30, who was Longbottom in the Harry Potter franchise. He captioned it: "See how close he was to converting.... @mattdavelewis" along with a jokingly added hashtag #gryffindork.

Lewis found the chance to return the favour, even if it's more than a year later. On Friday (Nov 15), Felton posted a picture of himself dressed in a Slytherin robe standing next to a portrait of him in character as Draco with the caption, "Agings a b----".

Potterheads would know that the buck-toothed and rotund Lewis had grown into a hottie over the years, and the actor certainly leveraged on that when he cheekily commented on Felton's post: "Speak for yourself lad!" 
Lewis' comment garnered over 21,000 likes.