Harry Potter star Rupert Grint joins Instagram, reveals daughter's unique name
The actor's first post on Wednesday (Nov 11) was a selfie of himself holding his newborn baby girl.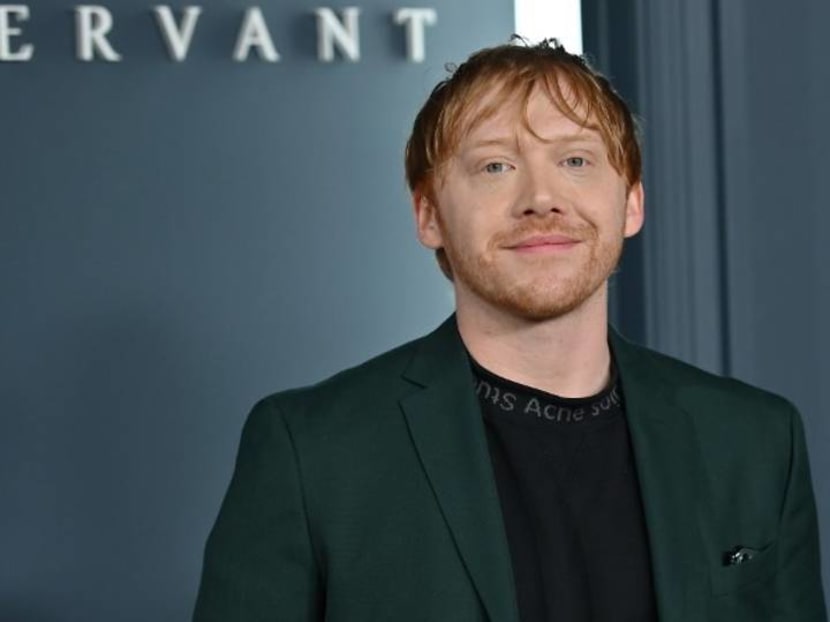 Harry Potter actor Rupert Grint, who played Ron Weasley in the films, has finally joined Instagram on Wednesday (Nov 11) and for his first-ever post, he shared a selfie of himself holding his newborn daughter.
Grint and his actress girlfriend, Georgia Groome, welcomed a baby girl in May.
The 32-year-old Grint didn't reveal his baby's face, preferring to only show the back of her head, but he did reveal something else about her – her name.
His caption read: "Hey Instagram....only 10 years late, but here I am. Grint on the Gram! Here to introduce you all to Wednesday G. Grint. Stay safe, Rupert".
It's certainly a unique name as the only other Wednesday we can think of is Wednesday Addams from The Addams Family.
In just a day, Grint gained 2.6 million followers.
Fellow Harry Potter star Tom Felton, who played Draco Malfoy, has welcomed him onboard. Felton wrote: "Welcome Weasley, it's about time. Love to Wednesday xx".