Harry Styles stops concert in Australia to help a fan propose to his girlfriend
Last week, he drank out of his own shoe. We wonder what the former One Direction star is going to do next when performs in Singapore next month.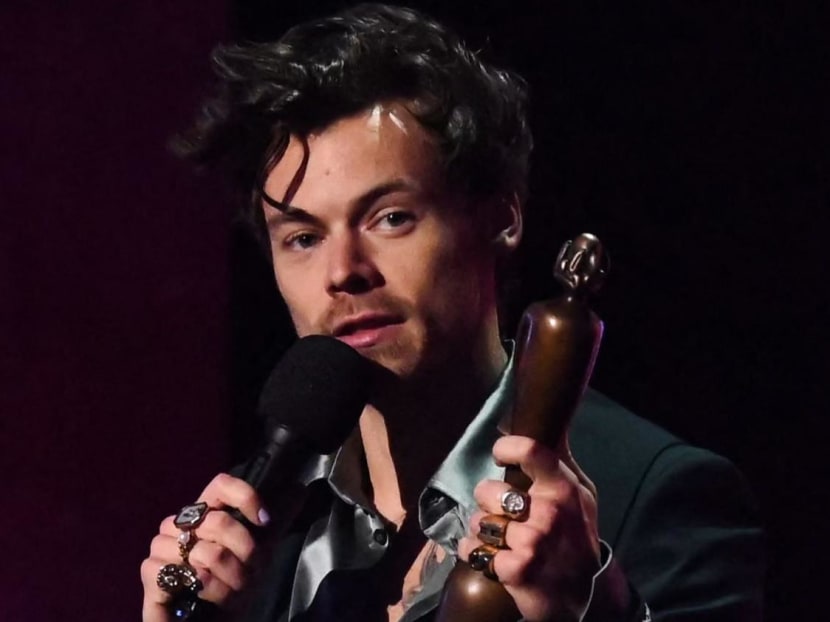 If Harry Styles' shows in Australia are anything to go by, we might see something interesting in Singapore when he performs at the National Stadium on Mar 17 as part of his Love On Tour.
After reports of the former One Direction star drinking out of a shoe last week, he more recently stopped a show in Melbourne, Australia, to help a man propose to his girlfriend.
Styles played at the city's Marvel Stadium on Saturday night (Feb 25) but halted the show after he spotted Stevan Filiposki and Connie Morriso holding up a sign which read: "Make my boyf (sic) propose".
Styles then said: "I feel like I need to ask Stevan how he feels about this. How do you feel, Stevan?" before turning to his crew and asking: "Do we have a microphone for Stevan?
After being handed the microphone, Filiposki then said: "I just want to say how good Harry Styles is ... he's a lovely, lovely man but there's somebody I love more."
He then turned to his girlfriend and asked: "Will you marry me?" before popping an engagement ring on her finger and giving her a kiss. Harry then dedicated his song Cinema to the happy couple.
The pair later appeared on Australian TV show Sunrise to talk about the happy moment, with Morriso admitting she didn't think the singer would spot their sign. She explained: "'I thought he would bypass it. It was so small compared to the signs around it."
Filiposki went on to say: "He's such an entertainer and when he walked past me he gave me a wink and a nod and said: 'Are you serious? You want to go ahead?' and I said, 'Yes'. It was definitely in the moment."
Morriso then added: "It was a beautiful moment, I was always like (to Filiposki), 'Don't propose to me in public,' but now I wouldn't have it any other way."
Last week, during his first show in Perth, he drank out of his own shoe after giving in to chants from the crowd to complete the Aussie tradition of doing a "Shoey" – drinking alcohol, usually beer, from one's own shoe.
"This is one of the most disgusting traditions I've ever witnessed," he told the crowd after he took of his sneaker, poured an unknown drink into it and did the deed.
Styles then joked he needed a therapy session to get over it.
Source: Others/Bang Showbiz