Harry Styles will release new album on ex-girlfriend Taylor Swift's birthday
The former One Direction member's sophomore effort, Fine Line, will drop on Dec 13, the day Swift turns 30.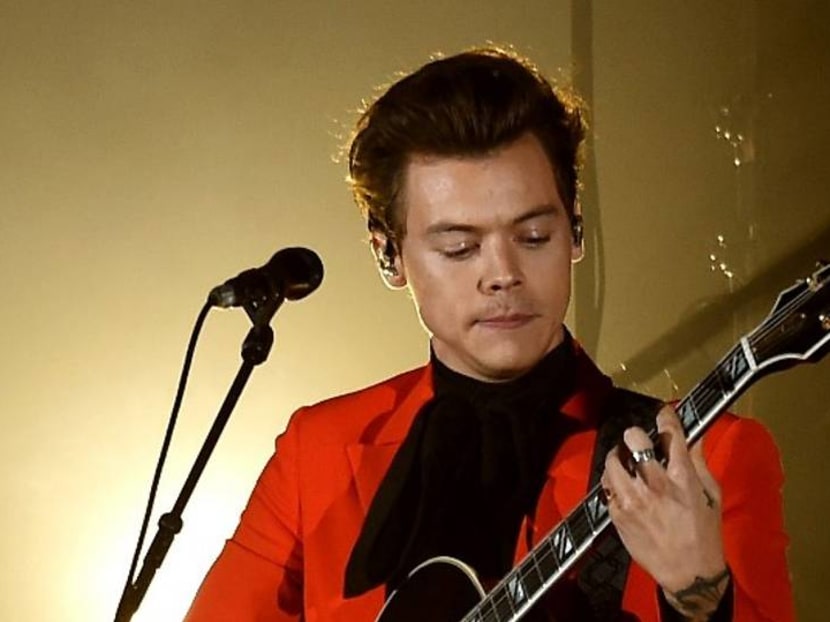 Former One Direction member Harry Styles is set to release his second solo album next month.
Styles announced on Monday (Nov 4) that his sophomore effort, Fine Line, will drop on Dec 13.
We're not sure if it's purely coincidental but that date also happens to be ex-girlfriend Taylor Swift's birthday with the ME! singer turning 30 on the day.
The two dated briefly from Oct 2012 to Jan 2013 and two songs from Swift's album, 1989, were said to have been about that relationship: Style and Out Of The Woods.
Styles spoke about those songs in a 2017 Rolling Stone interview: "I mean, I don't know if they're about me or not... but the issue is, she's so good, they're bloody everywhere. I write from my experiences; everyone does that. I'm lucky if everything (we went through together) helped create those songs. That's what hits your heart."
The 25-year-old has already released the first single – Lights Up – off the new album, together with a steamy music video in August, where he can be seen partying shirtless with a group of men and women.
Fine Line comes two years after Styles' self-titled first solo album.